Who doesn't love a piece of Halloween inspired jewelry? We've shared plenty of cool and creepy Halloween crafts for tweens to make, but these Halloween friendship bracelets are pretty awesome.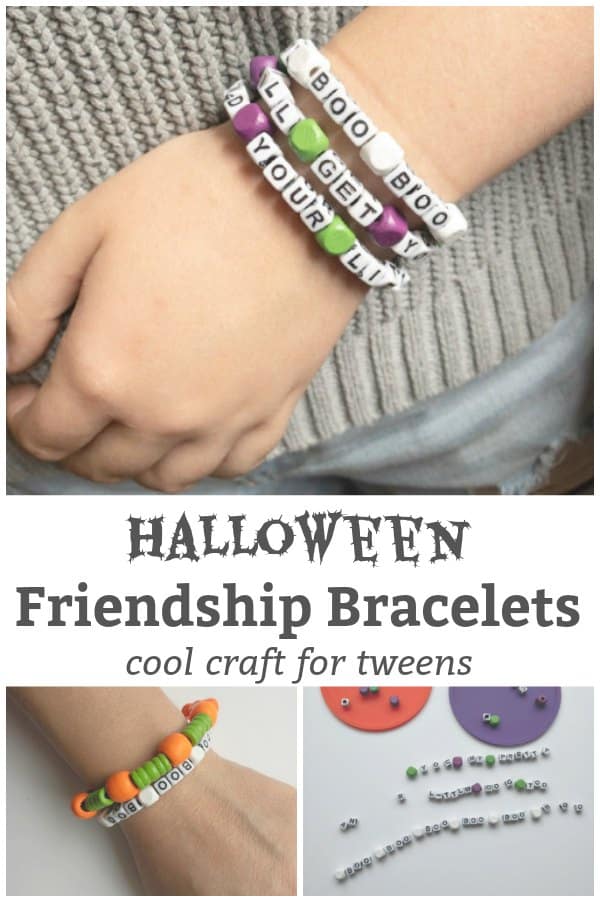 When we shared how to make friendship bracelets, they were super popular with the kids. So, as Halloween rolled around we decided to make spooky versions of our bracelets.
These boo-tiful bracelets can be made and shared with all of the kids friends.
We took our inspiration from our all-time favourite witch – the Wicked Witch of the West from The Wizard of Oz. Her signature green skin and manical, screechy voice – that has haunted many, many children's nightmares. Her most famous quote "I'll get you my pretty. And your little dog too" makes a fantastic bracelet.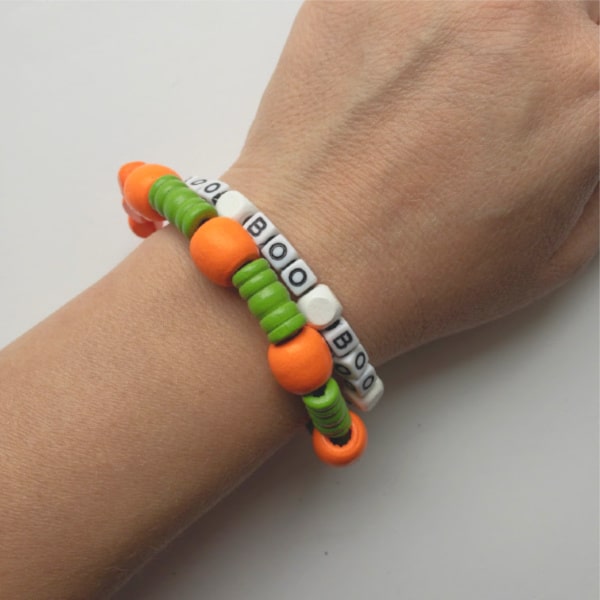 Our next bracelet is a little friendlier – like Casper himself. White beads and the word BOO repeated over and over again bring to life our ghostly bracelet.
Finally, this one is for the pumpkin and jack-o-lantern lovers. We go to the pumpkin patch every fall and we took inspiration from our pumpkin picking trips. The curly pumpkin vines are the ribbed green beads and the big pumpkin orange beads wrap around the wrist. I've actually been wearing this one all fall.
How to Make Your Own Halloween Friendship Bracelets
You will need
elastic thread – we use Stretch Magic .5mm
square letter beads
assorted coloured wooden beads – round beads and square beads
I found this super cute collection of painted wooden beads from Kid Made Modern. We really liked using the square beads with the square letter beads.
Begin by laying out the letters and the beads on a flat surface.
Once the beads are in place, it is time to feed them into the elastic thread. We use a .5mm size thread for our bracelets. This thickness of the elastic means the bracelet will be more durable.
Now it's time for a little trial and error when the beads are on the thread – wrap them around your wrist. I found it best to wait until the beads are on the wrist to figure out the sizing. You can always adjust the number of beads.
Finally, it is time to tie the knot to secure the bracelet. You want to make sure the the knot is very tight – so you will want to use a "surgeons knot". For a surgeon knot, loop the right end of the string over the left and then loop it over again. Bringing the two ends together in more of a twist. Then loop the two ends right over left.
Pull the knot tightly together. That's your surgeon knot. I added another simple knot. If you want to you could also add a dot of superglue to the knot. I tend to glue my fingers together whenever I work with superglue…so we didn't add it to ours.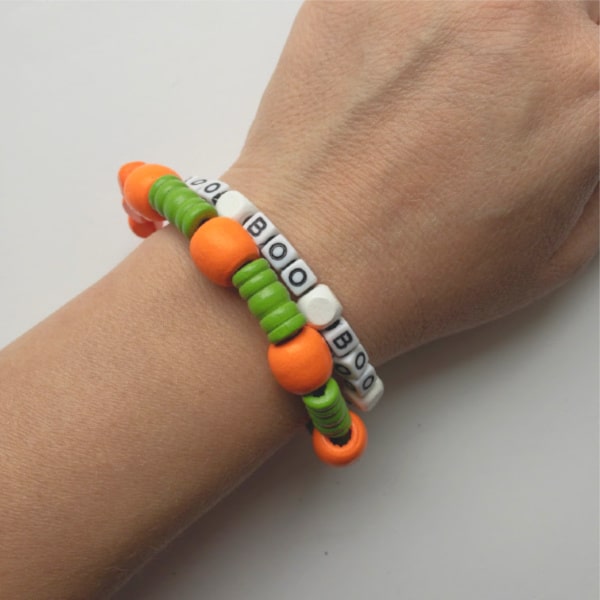 Time to share the Halloween friendship bracelets with your friends. I love how these bracelets turned out, the make the perfect addition to my daughters' arm party of beads and bracelets. This is a great craft for tweens and teens to make – a great birthday party craft, Halloween party craft or after-school craft.
What Halloween message will you put on your bracelet?
---
Related Posts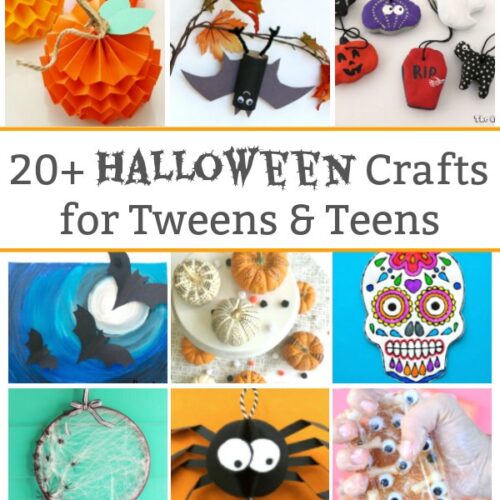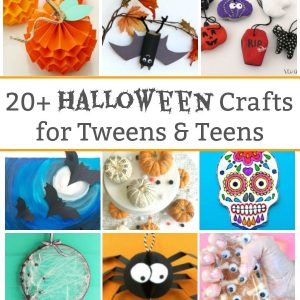 Check out our HUGE collection of cool Halloween crafts for tweens to make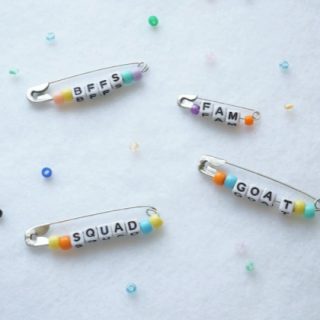 Discover how to make 80's inspired friendship pins
---
Make sure you are following along…
SUBSCRIBE TO KITCHEN COUNTER CHRONICLES TO HAVE OUR DELICIOUS RECIPES, FUN CRAFTS & ACTIVITIES DELIVERED DIRECTLY TO YOUR INBOX.
FOLLOW KITCHEN COUNTER CHRONICLES ON