These little guys were so much fun to make. As we were making gingerbread cookies a couple of weeks ago, we started playing with the little figures we had baked. We were pretending that the gingerbread men were being dunked in a cup of hot chocolate. Now, would a gingerbread person want to be dunked? NO WAY! So, we decided to bake up a batch of gingerbread men who are trying to get out of the mug and a few that have lost the battle to get away. We also made a some leaping reindeers…jumping out of the hot chocolate.
We started off making a batch of my favourite gingerbread recipe, courtesy of Queen Martha Stewart. You just cannot beat how easy her recipe is to make and how consistent it is to bake. After letting the dough sit in the fridge for at least an hour, we rolled out the dough.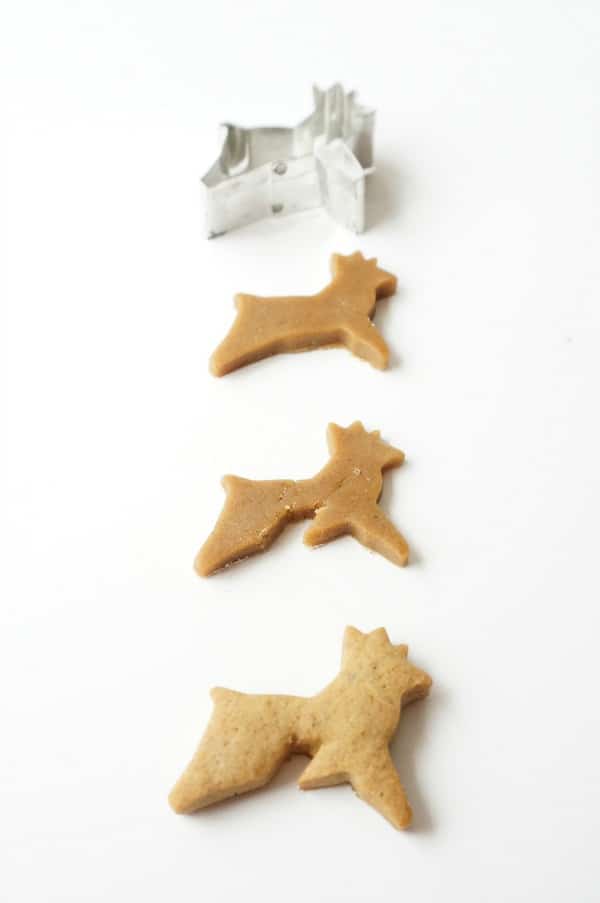 We rolled the dough to 1/8″ thick and used small gingerbread men and reindeer cookie cutters. My girls love cutting out cookies. Once the cookies were cut out, I used a very sharp knife to cut out a small rectangle (about 1/8″ wide) from each gingerbread man and reindeer. Think about how you want the gingerbread to sit on the rim of the cup. To make the gingerbread man tumbling, cut the rectangle between the shoulder and ear of the little man. To make the little guy tipping on his side, cut the rectangle from the side. We cut all the reindeer the same, slanted and through the belly (which sounds harsh as I type it…but remember this is a cookie).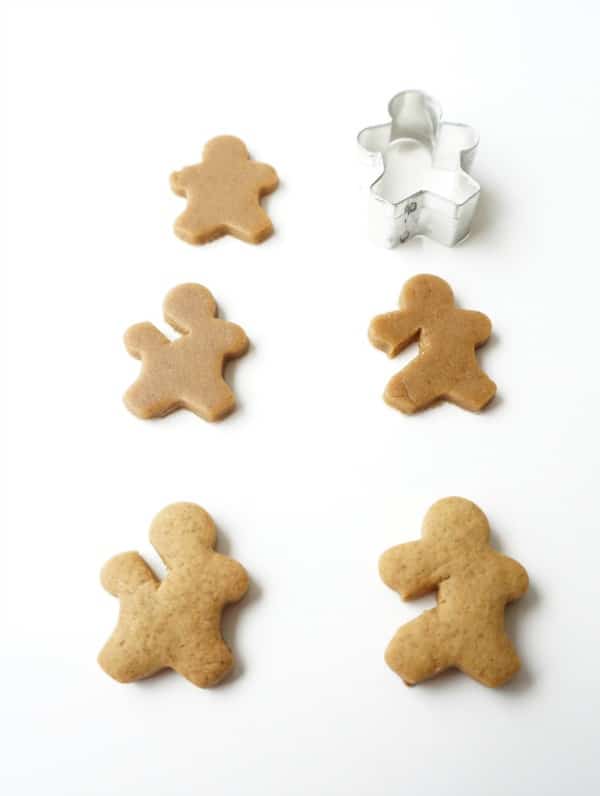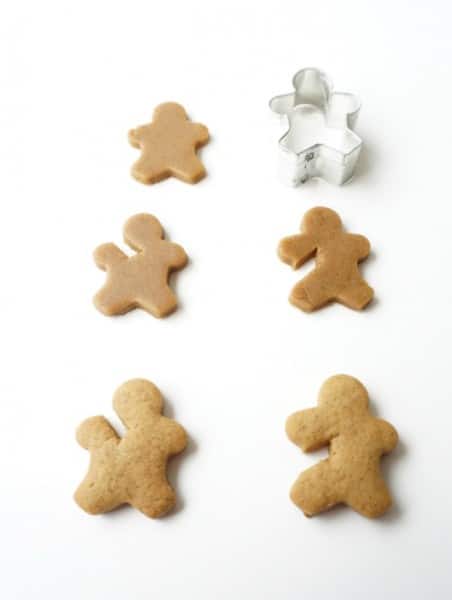 Once the cookies are baked it is time to have some fun. We decided not to decorate the cookies, we liked how they looked without icing. Make a couple of cups of hot chocolate and some whipped cream, add some sprinkles and place your cookies on the rim of the mug.
Aren't these guys so cute?! If you are looking for more delicious Christmas cookie ideas be sure to check out our Christmas shortbread cookies and our super fun Santa's sleigh gingerbread garland.
Make sure you are following our Christmas cookie board on Pinterest.
Follow Jen at KitchenCounterChronicle's board Christmas Cookies on Pinterest.