Okay, we are quickly heading toward Christmas. The kids are done school, my husband will be starting his last minute shopping (any day now) and this weekend is going to be filled with Christmas baking. At this time of the year I love being organized. I write a million lists, I track every activity and event…without organization I just wouldn't be able to enjoy my holiday break. One area of our lives that needs a whole lot of organization help is our drawer of horrors…our mismatched reusable container drawer.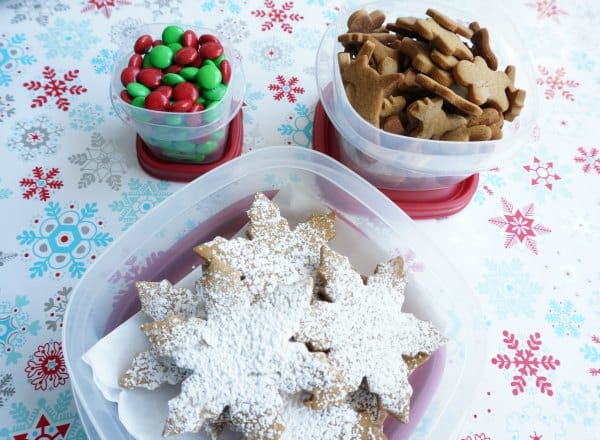 Getting Organized for the Holidays with Rubbermaid
We have a small kitchen, we have one sad little drawer that stores all of our reusable containers. I cannot tell you how many times I reach into this drawer on the hunt for a container for leftovers and find lids with no container OR containers with no lid. I know I am not the only one who has this problem? Are you with me? Well, this year I am sorting out the containers and lids and bringing in a complete set of Rubbermaid Easy Find Lids.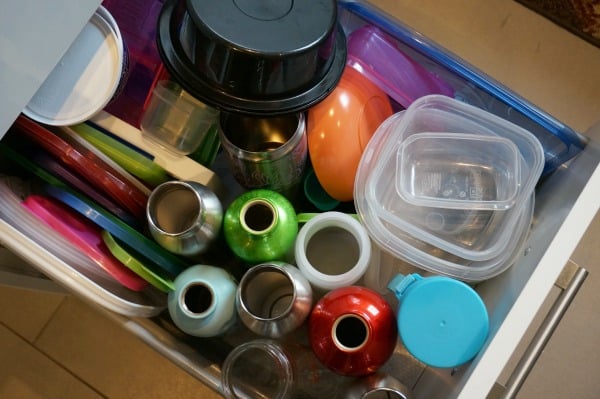 I love using Rubbermaid containers…you might recall my Christmas LunchBlox filled with festive treats. When I look for any food storage solution the first thing I look for is that the plastic is BPA free and freezer safe – which Rubbermaid Easy Find Lids are. A real bonus, and the reason I adore these containers so much, is the way the lids snap to the bases and the containers stack together. No more towers of containers and stacks of lids. Everything clicks into place. You guys, look at my crazy drawer now…not so crazy.
I am loving how organized all of the containers and lids are. Now that everything is clicked together we won't be misplacing lids anymore. Check one item off my holiday to-do list…kitchen organized. What am I planning on filling all of these containers with this holiday season? Christmas cookies of course!
Looking for some delicious cookies to fill your containers this holiday?
Check out all the inspiring recipes on our Christmas Cookies Pinterest board.
Follow Jen at KitchenCounterChronicle's board Christmas Cookies on Pinterest.


Disclosure: I am part of the Rubbermaid Blogger Campaign with Mom Central Canada and I receive special perks as part of my affiliation with this group. The opinions on this blog are my own.