We love the lowly, underappreciated egg carton. Over the years we have shared many craft projects – for kids and crafts for tweens and adults to make. Some of our absolute most popular craft projects are the ones that involve repurposing and reimaging things that you have around your house right now.
We are smack dab in the middle of a (pretty much) worldwide lockdown and craft supplies can be hard to find. So, what better time to reduce, reuse and recycle the things you already own. Like those egg cartons that are piling up in the recycling bin.
Yep, they used to house and protect eggs, but they can be easily transformed into beautiful and totally creative craft projects. I cannot wait to share our favourite egg carton craft projects with you. I hope we inspire lots of crafting and fun for you and your family.
Egg Carton Craft Projects
Egg Carton Flower Crafts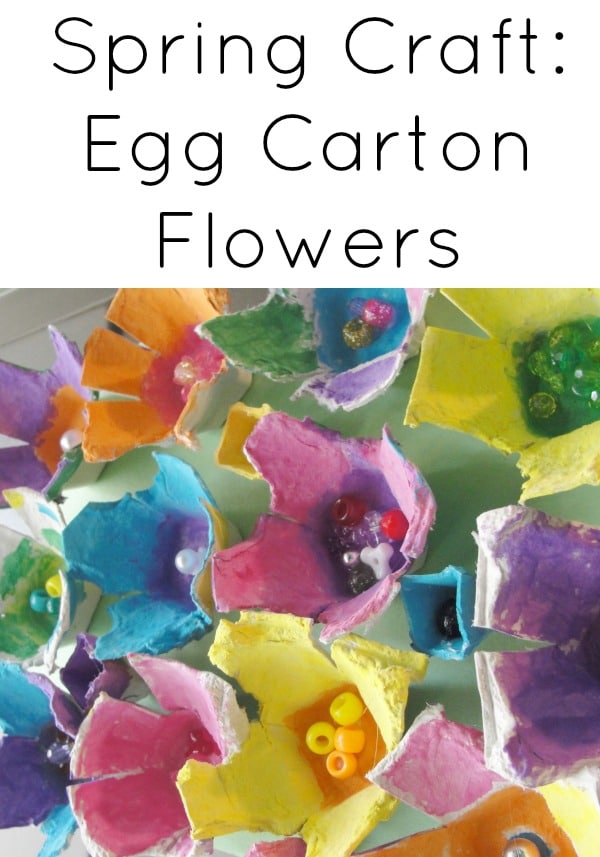 Our very first egg carton flower craft – the one that inspired all the others – was our April showers bring May flowers craft. My preschooler created an egg carton flower art display that celebrated the beauty of spring flowers.
We kicked things up a notch with our tween made spring egg carton wreath. Love the modern, spring colours that were used to create this bohemian style wreath.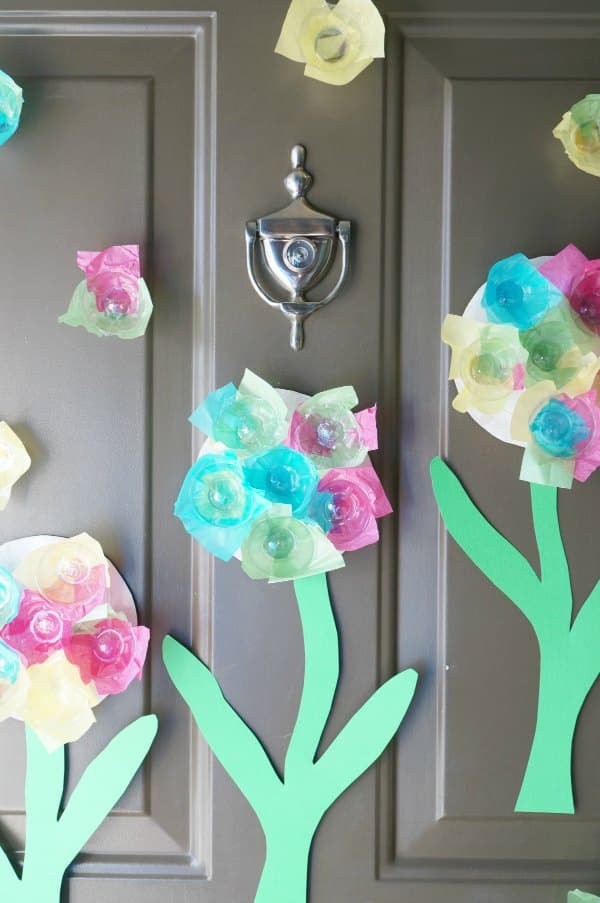 We couldn't make an egg carton wreath without including the use of the plastic egg cartons. If you have plastic egg cartons, never fear you can still make gloriously colourful flowers. Our plastic egg carton flowers turned out amazingly well.
Finally, our flowers made their way into the fall. Yep, we gathered up the fall paint colours and make a bountiful autumnal egg carton flower wreath to hang our front door.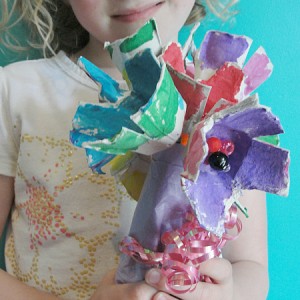 Celebrate Mother's Day with a crafty bouquet of egg carton flowers for mom. We share how to turn those colourful egg carton flower blooms into a long stem bouquet that mom and grandma are to love to keep in a vase for years to come.
Egg Carton Crafts (that aren't flowers)
Okay, let's put those egg cartons to use in other creative and crafty ways!
We love reading Dr.Seuss books, they were some of my favourite books from my childhood. So, when we were reading the very funny One Fish, Two Fish, Red Fish, Blue Fish we were inspired to use our egg carton to make a wump! What is a wump? Well, you'll have to read the book and make your own.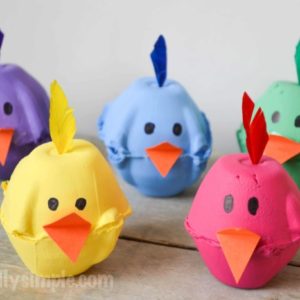 How cute are these little egg carton spring chicks from Typically Simple. Super cute and colourful.
If you have an egg carton then you have a garden. Yes, we share how to use an egg carton to start seedlings. We share everything you will need to successfully start your garden indoors this spring.
We couldn't resist sharing these beautiful egg carton mermaids from Art Clampa.
---
Related Posts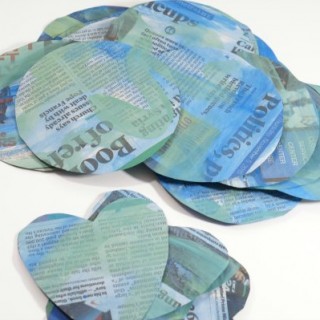 Discover more creative crafts that use items from around the house – our recycled newspaper garland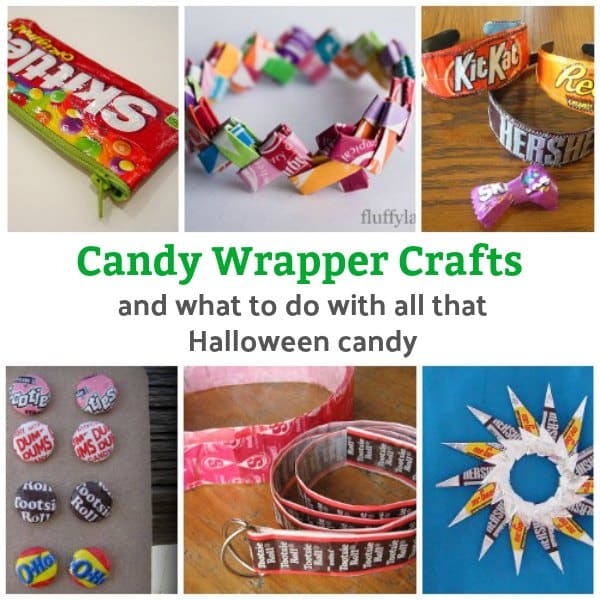 Learn how to turn candy wrappers into super sweet crafts, jewelry and more
---
Make sure you are following along…
SUBSCRIBE TO KITCHEN COUNTER CHRONICLES TO HAVE OUR DELICIOUS RECIPES, FUN CRAFTS & ACTIVITIES DELIVERED DIRECTLY TO YOUR INBOX.
FOLLOW KITCHEN COUNTER CHRONICLES ON