As I prepare for the kids to come home for 2 weeks of winter break, I know it's always good to have a plan. Yes, even for Christmas vacation.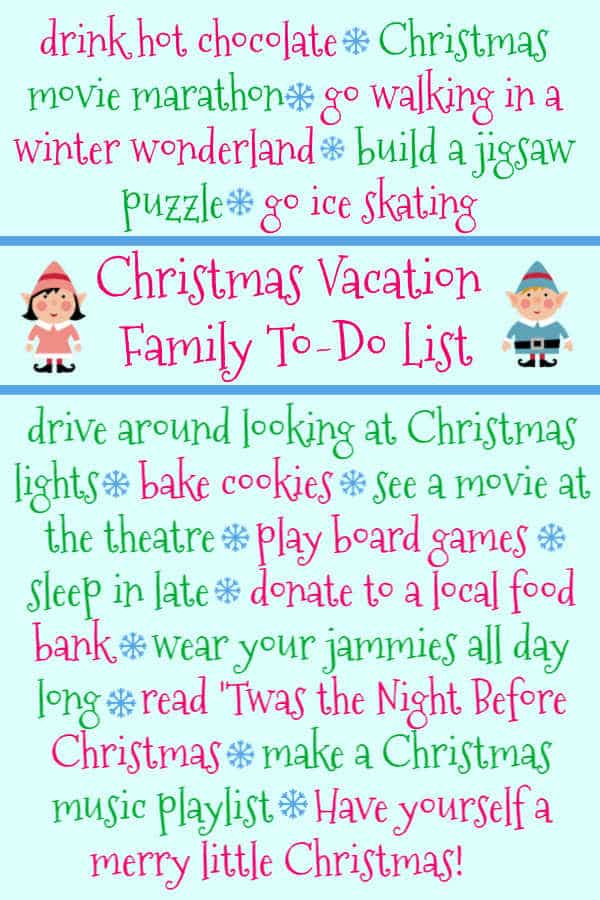 We don't travel over the holidays. We stay home and there always seems to be plenty of things to do. Between finishing up the final Christmas preparations, to the kids enjoying everything they receive on Christmas Day – time does seem to fly by.
This still doesn't stop me from remembering one of the top parenting lessons I've learned – always be prepared. Even with a teenager and a soon-to-be teenager at home, it is still just as important to make plans and lists. For those moments when we are all trying to figure out what to do, it is handy to have a list to consult.
---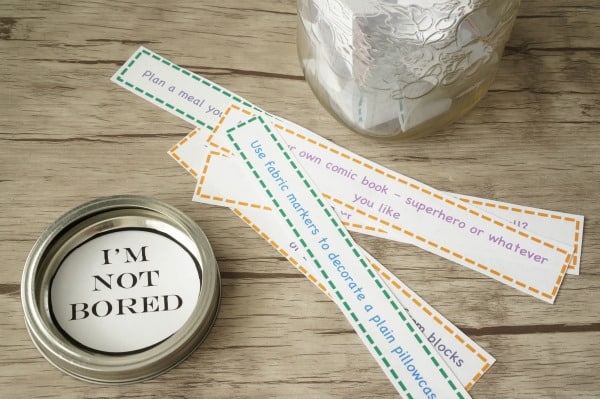 You can also print off our "I'm Bored" jar activity list for tweens. Keep the older kids occupied all holiday long.
---
Christmas Vacation Bucket List
This is exactly why I created a fun Christmas vacation family to do list that you can print off and hang up, if you'd like to.
Clearly, there are an endless number of things that families can do during the holiday break. Depending on where you live, you list will vary. For instance, we can go ice skating – perhaps you'll be heading to the beach. We can go on a wintery, snowy hike – it might be more likely that you will go for a warm walk in the woods. Use our list as a jumping off point…a little inspiration.
I know that this holiday season we will be doing plenty of baking, crafting and playing games. I also know that my kids love to simply crash and watch movies all day long. Which is exactly what the holiday is for. An opportunity to unplug from school and work. A chance to recharge and get ready for the new year ahead.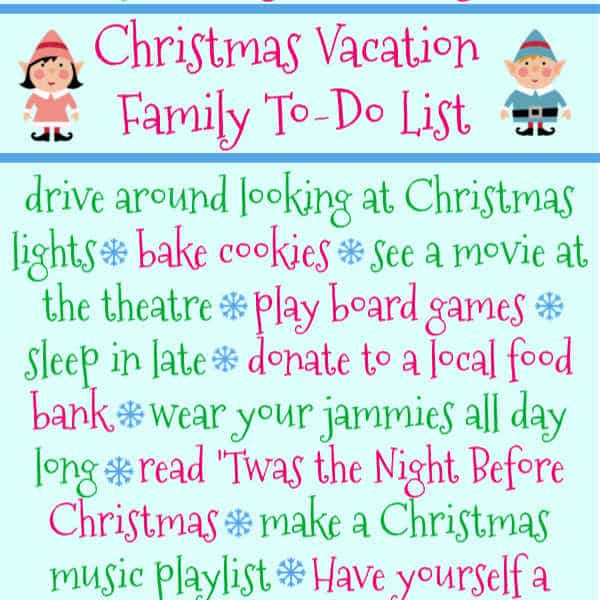 I know that as a parent, I need the break too. I find it so easy to keep on with the go-go-go. Hopefully, writing this list will help remind me to slow down too.
So, what are your plans for the winter break? Are you travelling? Are you staying home? Are you working and don't really get to take much of a break? How do you plan on fitting in some resting and relaxing time this holiday season?
---
Related Posts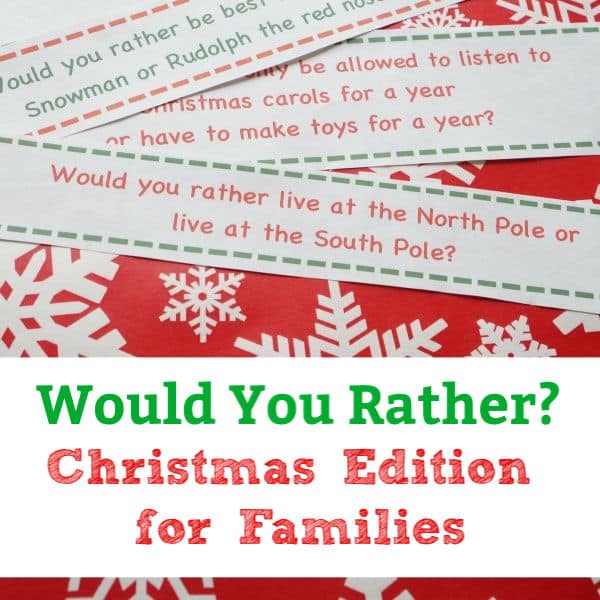 Print off a play a game of Would You Rather Christmas edition with the entire family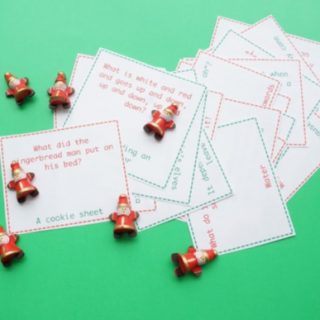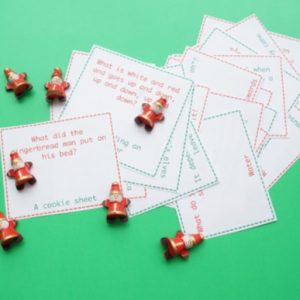 Get everyone giggling with these printable silly Christmas jokes! 
---
BE SURE TO SUBSCRIBE TO KITCHEN COUNTER CHRONICLES TO HAVE OUR DELICIOUS RECIPES, FUN CRAFTS & ACTIVITIES DELIVERED DIRECTLY TO YOUR INBOX.
---