I remember attending a home economics class when I was about 11 years old. The first thing we learned to cook on the stovetop was eggs. So, when the time came to teach my kids how to work with the stovetop, I knew that eggs would be on the top of the list. Once a child knows how to crack an egg and cook it they can make so many different dishes. We stumbled across this combination of flavours a while ago and love making cheesy chive scrambled eggs any day of the week. This is a super simple and healthy breakfast idea for kids to make.
Cheesy Chive Scrambled Eggs
3 large eggs
1/4 cup milk
1/2 cup shredded mozzarella
2 tsp finely chopped chives
salt and pepper to taste
1 tbsp butter
Crack 3 eggs into a medium sized bowl.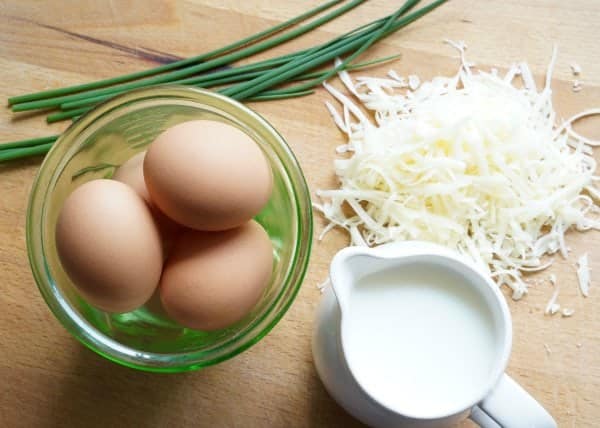 Stir in milk, cheese, chives, salt and pepper. We clip our chives right out of our backyard garden. Chives are one of the simplest herbs to grow in almost any climate zone.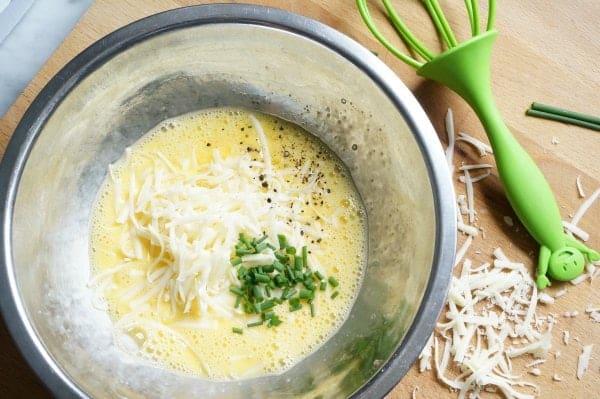 Drop butter into a small saute pan, over medium high heat…let it melt.
Pour egg mixture into the pan. Use a heat-proof rubber spatula to constantly stir and fold the eggs until they are loose, but cooked through. Everyone likes their eggs cooked to a different point. We prefer our eggs quite loose and without any browning. It's up to you. When children are working on the stovetop, make certain they aren't wearing any loose clothing that could catch fire on the flame or hot burner.
Serve with fresh toast and fruit.
These scrambled eggs would make a lovely addition to Mother's Day or Father's brunch. Our recipe serves two, but could be easily doubled to serve 4. The first time my daughter made these for me was on my birthday last year. What a lovely way to wake up – freshly scrambled eggs with chives from my garden – served with a lovely look of pride on my daughter's face. Perfect!
---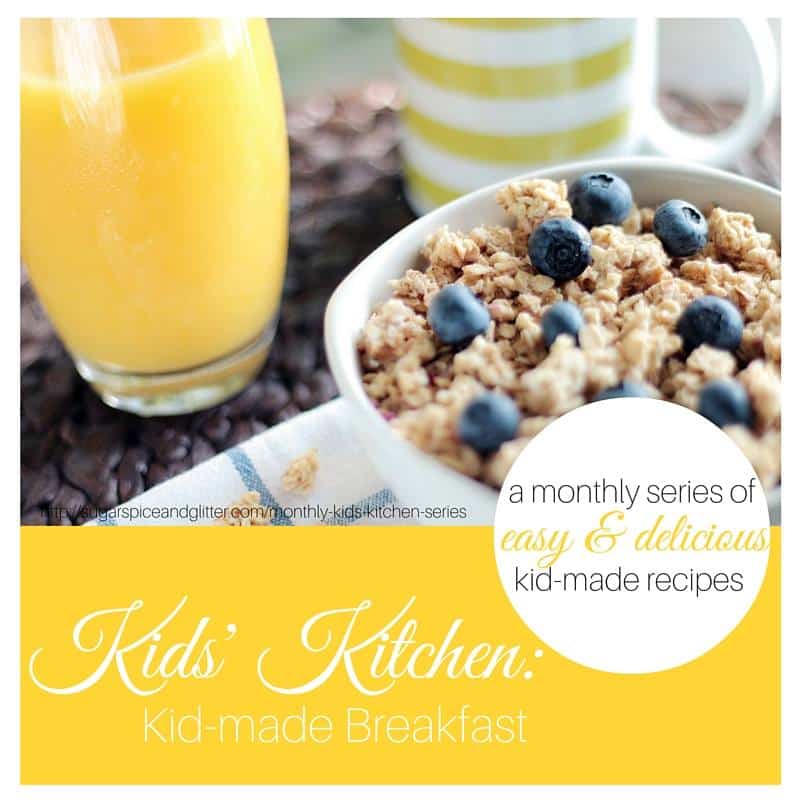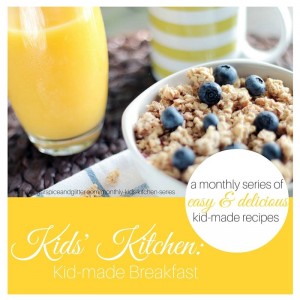 Today's post is part of the Kids in the Kitchen series. Please stop and see all the other wonderful child-made breakfast recipe ideas that are being shared this month.
Kids' Kitchen: Apple Breakfast Loaf Recipe | Sugar, Spice & Glitter
Healthy, Yummy, Gluten-Free Blueberry Muffins | Living Montessori Now
Buttermilk Pancakes with Strawberry Compote | Royal Baloo
Tex-Mex Migas | The Gifted Gabber
Pear and banana breakfast oat and almond muffins | Kidgredients
No-Bake Energy Bites | Mess for Less
Easy Omelet Recipe | Sugar Aunts
---
Related Posts
Here's another super simple breakfast recipe – the kids can learn to make toad in a hole!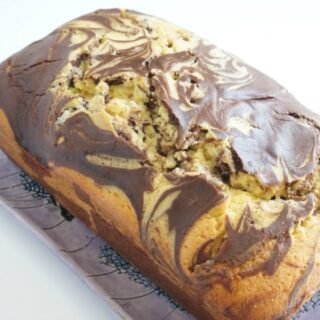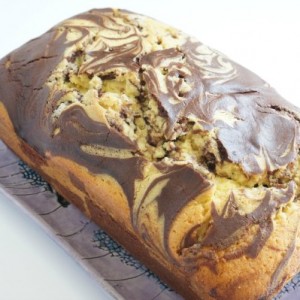 Or, have fun making marble pound cake with the kids
---
Make sure you are following along…
SUBSCRIBE TO KITCHEN COUNTER CHRONICLES TO HAVE OUR DELICIOUS RECIPES, FUN CRAFTS & ACTIVITIES DELIVERED DIRECTLY TO YOUR INBOX.
FOLLOW KITCHEN COUNTER CHRONICLES ON