Over the holiday break there was only one thing that our family wanted to do…head north and skate at Arrowhead Provincial Park. Every year on my birthday we go ice skating. There is nothing I love more than being on my skates…really. I grew up wearing skates. I know, that sounds totally Canadian, right? It's true. We had heard so much about Arrowhead Provincial Park's skating trail that we absolutely had to go.
Unfortunately, the weather was not cooperating. After all you can't skate on a sloppy, melted trail of slush. The weather was too crazy warm. Even 2 1/2 hours north of Toronto. So, we missed my birthday skate. However, eventually the temperatures dipped, the snow fell and the trail opened on the one day we were actually available to go. We packed up all of our gear; skates, helmets, snow pants, hats, mittens and we made the drive to Huntsville, Ontario. The sun was shining, the roads were clear, we had perfect driving conditions.
When we arrived at Arrowhead Provincial Park we were greeted by a line of visitors at the entrance booth. The park is home to beautiful cross country ski trails, snow shoe trails, a tubing hill and the skate trail. The park is a popular spot for winter warriors to come and play in the snow. I grabbed a parking pass and we made our way to the skate trail. After parking, we quickly hit the public washrooms (there are plenty) and changed into our skates at the outdoor benches provided. A little tip for families…we keep everyone's skates and helmets in one hockey bag…that way we can put our boots in the bag and store the big bag while we go and skate. Then we hit the ice.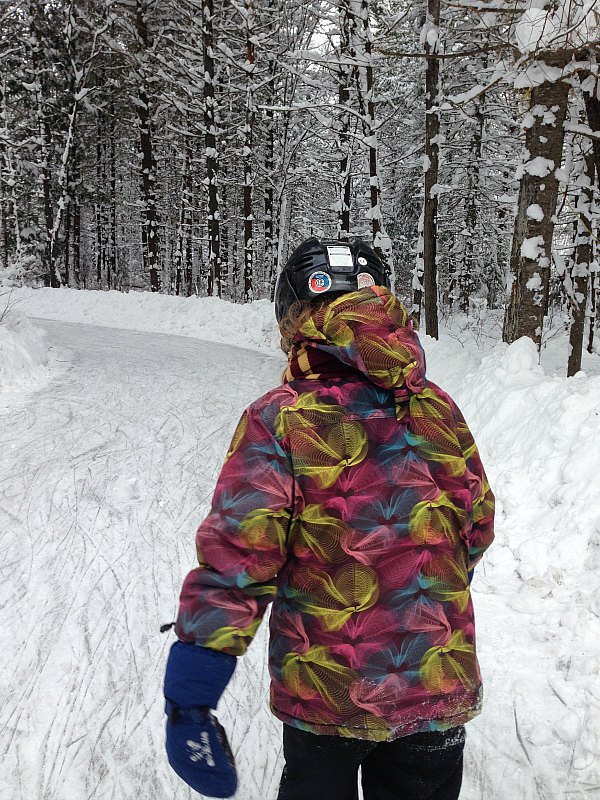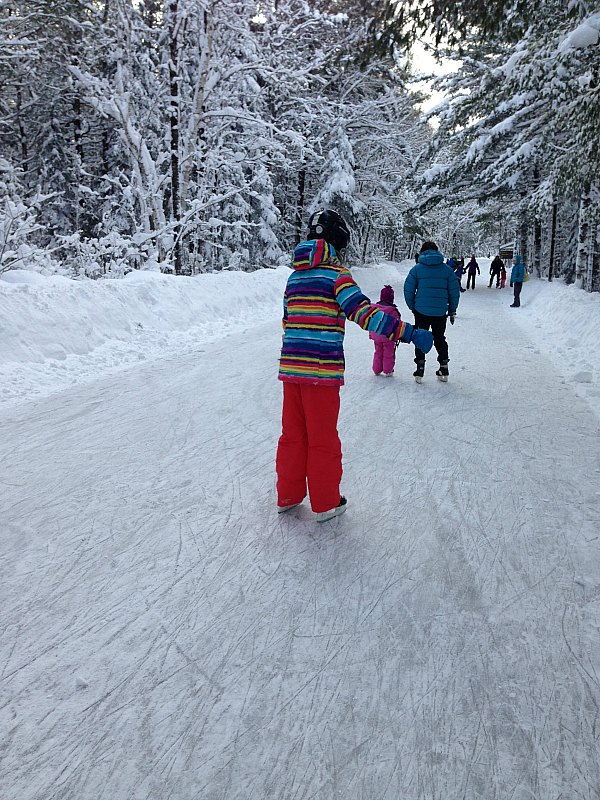 The skating trail is 1.3 kilometres long. It winds through the park's camp grounds. They had just had a significant snowfall, so the trees were covered with fresh snow. Seriously, picture postcard perfection.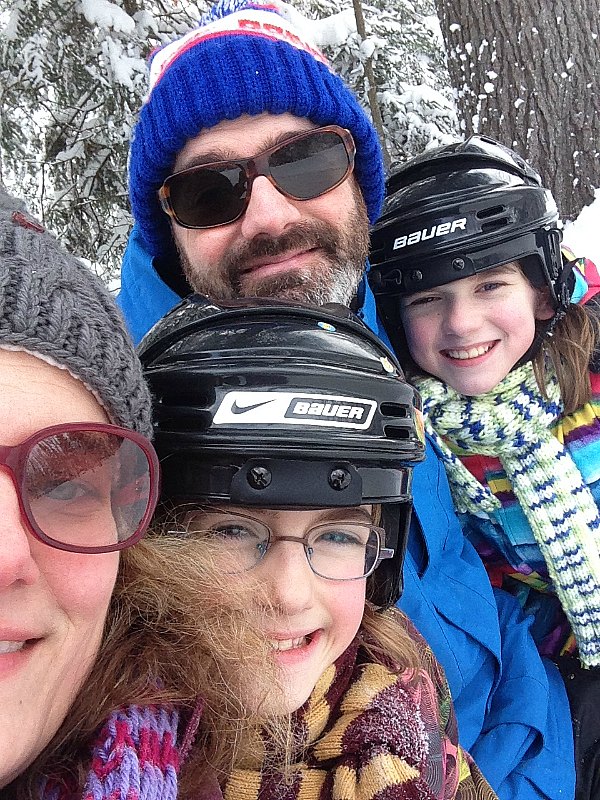 As we drove home, again with perfect driving conditions, I knew that spectacular day was one that I would lock in my memory bank. That was a day that will give me strength on difficult days that I might face in the future. We laughed, we sang music in the car, we skated, we played in the snow, we smiled and had an amazing day skating in a winter wonderland.
Now it is time for the Outdoor Play Party and time to see how you have been playing outside. The last party brought together a lot of great activities. A few of my favourites were…
Firefly and Mudpies super cute snowman….complete with treats for winter birds and animals.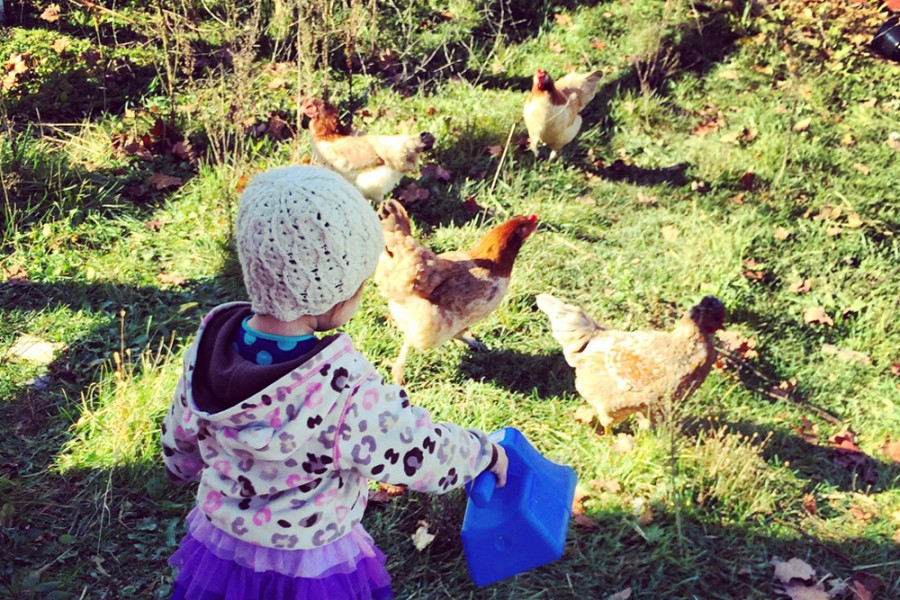 Wilder Child's nature loving new year's resolutions.
It's time to party! We would appreciate it if you included a link back to this post (either in your post or sidebar) to help us spread the word about the importance (and fun!) of outdoor play! In return, we'll gladly further share your post on Pinterest. Please feel free to grab the Outdoor Play Party button from my sidebar and/or include a text link back. Please note, that by contributing you are giving permission for an image and link to your post to be republished if featured. Share your ideas for outdoor play activities with us every other week.