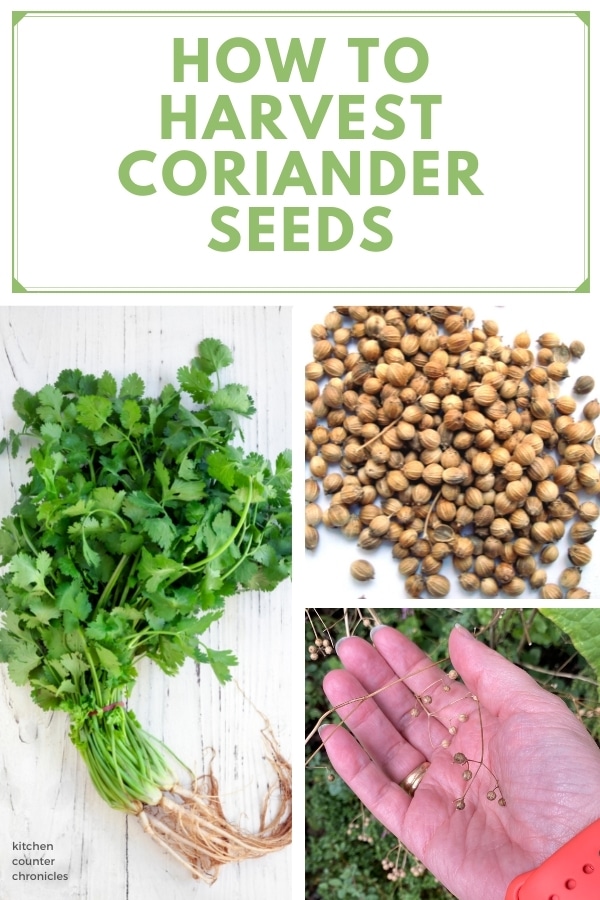 This summer I have been spoiled. Spoiled with wonderful mornings spent in the backyard garden with my daughters. Most mornings we would head outside and tend to our small city vegetable and herb garden. After a lot of planning and planting our little home garden is now ready to be harvested.
Just when you think that the garden has given all that it can give, that's when the garden gives a little bit more. The herbs you grow in the garden give the leafy, fresh flavourful herbs all growing season and then they can be dried and used all winter long. This year we grew a whole lot of cilantro. Our cilantro made a nice addition to many meals this summer, especially our tacos. Unfortunately, I didn't notice that the cilantro plant had gone to seed. Often times when plants go to seed they are irretrievably done growing. However, when I took a look at our cilantro plant it dawned on me…cilantro seeds are actually coriander seeds! Why not harvest the seeds? We've pulled together our tips for those who want to know how to harvest coriander seeds at home.
How to Harvest Coriander Seeds
When to harvest coriander seeds
A cilantro plant will provide you with a bounty of green leaves all summer long. The more you pick, the more they will grow. Eventually, you will notice little white flowers begin to grow. Let the flowers grow. They will turn into green, ball-shaped seeds. You can pick the coriander seeds when they are green or you can wait until they brown on the plant, it's up to you. We waited for our seeds to turn brown on the plant. Waiting for the seeds to brown on the plant makes harvesting them much easier.
---
How to harvest coriander seeds
Harvesting coriander seeds is a great garden activity to do with the kids. When I explained to my girls that the seeds are actually edible, my eldest daughter popped one in her mouth. While the seeds are a little woody, they have a deliciously fragrant flavour. Then I informed my daughter that you typically grind up the seeds to eat them, oops. The first step in harvesting coriander seeds from the cilantro plant is to lay down a clean tea towel on the grass.
When the branches of the plant and the seeds have turned brown the cilantro seeds are ready to harvest. Clip the cilantro plant near the bottom of the stalks. Be careful, the seeds really want to fall off. Rest the stems on top of the tea towel.
Next, the girls carefully pulled the seeds off the plant. If the seeds are fully dried they will easily pop free and drop onto the tea towel. Don't worry if some seeds aren't quite ready to pop off, we will deal with those seeds in a minute.
Our cilantro plant produced a whole pile of coriander seeds. The girls decided to make a rushing river of seeds…a little imaginary play creeps into everything we do.
When all the seeds were collected on the tea towel we removed the dry stalks and poured the seeds onto a plate. We sat them out to fully dry…about 5-7 days.
Once the seeds were fully dried we transferred the dried seeds to an airtight jar to use the coriander seeds.
Now, if there were any seeds still on the cilantro stalks or if you want to harvest the green cilantro seeds, simply tie the stalks together and hang them upside down to dry. Check out our complete tutorial for how to dry herbs in your kitchen.
How to use dried coriander seeds
Harvesting coriander seeds from your cilantro plants is an awesome way to use this plant. Grind up the coriander seeds and use them in curries, stews and soups all fall and winter long.
What are you harvesting from your garden right now?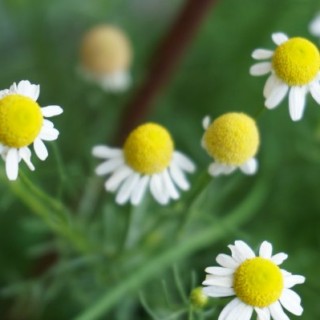 Learn how to harvest chamomile flowers and learn how to dry the flowers too
Learn how to dry herbs in your kitchen – so easy to do
---
Make sure you are following along…
SUBSCRIBE TO KITCHEN COUNTER CHRONICLES TO HAVE OUR DELICIOUS RECIPES, FUN CRAFTS & ACTIVITIES DELIVERED DIRECTLY TO YOUR INBOX.
FOLLOW KITCHEN COUNTER CHRONICLES ON