I love to write. I have always loved to write. I am always looking for creative ways to encourage kids to explore writing, even from a very early age, and these printable writing pages are a great place to start.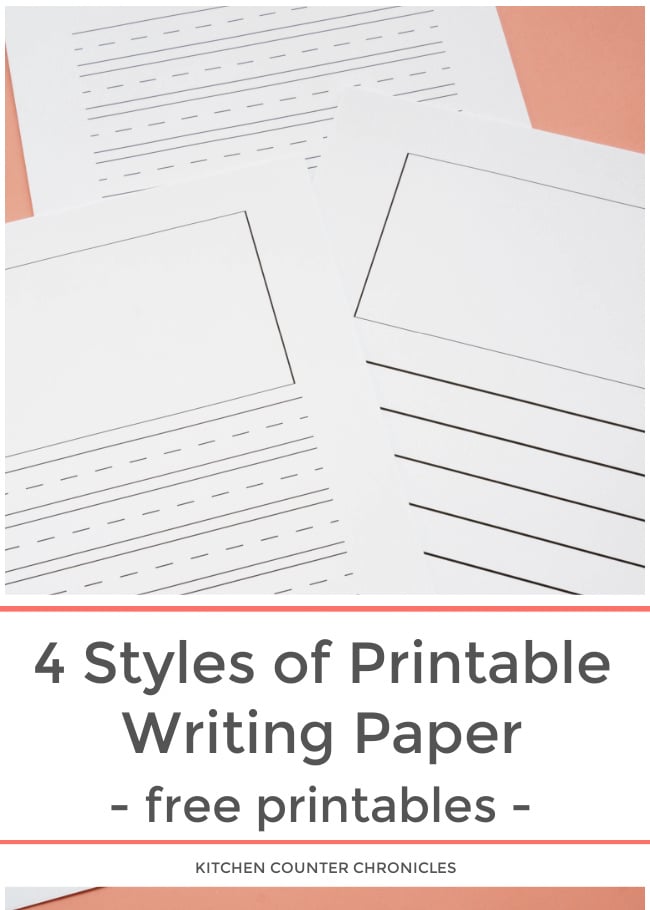 My daughters love to write. I noticed when they were very young they were writers…scribbling notes and jotting down ideas on bits of paper. I was looking for simple ways to encourage their little inner writers. Writing stories and creating little books has always been something they enjoy doing.
Over the years I've created storytelling prompts for kids and fun story writing prompts for kids. One of the key parts of story writing is having the right tools on hand to write with. I must say, I never could have predicted that a day would come when so many families would be teaching their children at home. As a consequence of the pandemic, resources like these free printable writing pages are very helpful for at-home little learners.
I decided to start at the very beginning of the writing process – providing children with a basic, but a critical tool, to begin writing – writing paper for kids. While these writing pages may seem basic they are wonderful writing pages for kindergarten students and beyond.
Printable Writing Pages for Kids
I've created 4 different styles of printable writing pages for kids:
The triple lined writing pages are helpful for beginner writers. The middle line provides a division in the space for the letters. The dotted line gives more guidance for the size and shape of the letters. I've created an option with and without a picture box. Younger children may wish to focus more on drawing their stories, and using fewer words. The picture box allows kids to draw and write, which is a valuable beginning step in developing story writing skills.
While other children may need more space for the words they want to write on their story writing pages – which is better suited to an entire page of lines, without the picture box.
I've also created single-lined writing pages – without the middle dotted lines. These pages are a creative alternative to regular lined paper. Again, I've provided an option with and without the drawing box. These writing pages about giving children space express themselves through drawings and words…whatever that looks like to the child.
Print off a stack and pass the stack to your child. See what they write today.
---
Check out a few of our most popular story writing posts: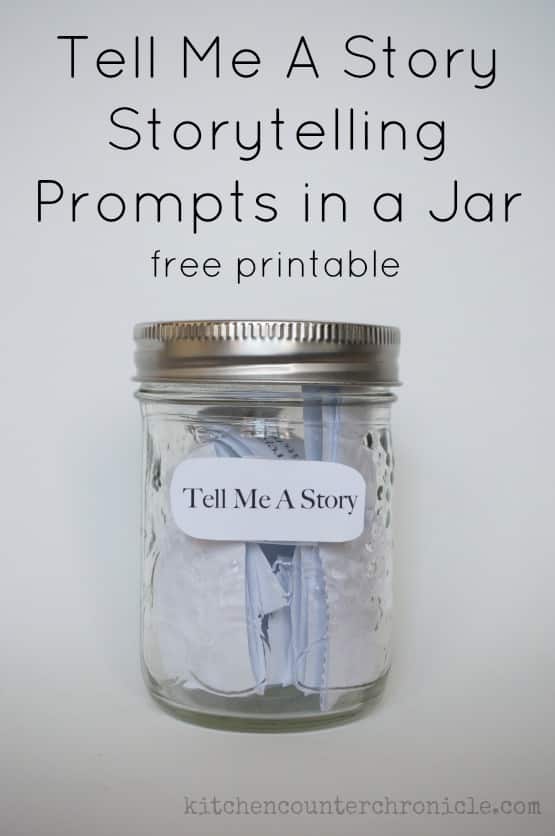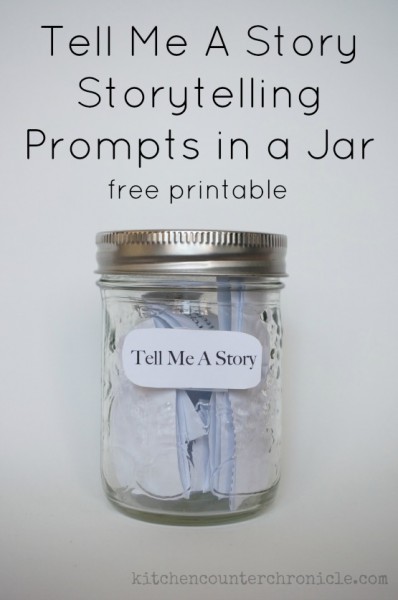 Explore our printable storytelling prompts in a jar activity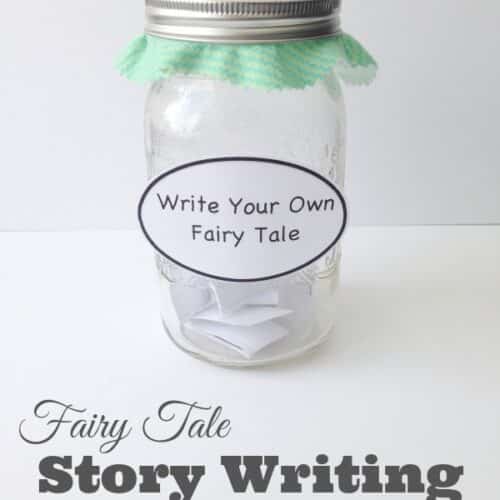 Discover our printable fairy tale story writing prompts
Have fun with our Halloween story writing prompts – spooky and silly
---
Make sure you are following along…
SUBSCRIBE TO KITCHEN COUNTER CHRONICLES TO HAVE OUR DELICIOUS RECIPES, FUN CRAFTS & ACTIVITIES DELIVERED DIRECTLY TO YOUR INBOX.
FOLLOW KITCHEN COUNTER CHRONICLES ON