We are outdoor people. I have spent the last 12 years taking my kids out to play in all kinds of weather; rain, snow and heat. Whatever the weather, we head outside. However, we have now reached the point where my eldest daughter is 6 months away from being a teenager *cough*. If you haven't reached this point yet, then let me prepare you. At this point fashion is starting to matter. Those functional snow pants aren't going to make the "walk to school" cut anymore. Nope. So, how do you dress a tween for winter? How do you keep kids warm and fashionable? It's not as hard as you might think.
for your convenience, this post contains affiliate links
Warm Winter Gear for Tweens
Long Underwear Start with a proper foundation. If tweens aren't willing to wear protective pants, then it is time to start building up from the foundation. A good pair of long john's will keep legs warm, without the added bulk of snow pants. Head to a store that carries outdoor gear (like Mountain Equipment Coop or REI Coop) and check out the options. While wool long john's are the absolute best, they might not be a comfortable choice for your kid. There are great lightweight options available, that use new fabric technologies to keep kids warm, while being totally comfortable. The reality is, if the long john's aren't comfortable and they don't fit properly, your tween will not wear them. A quality set of long underwear can last for years.
Fleece Lined Leggings My tween loves wearing leggings. We have learned that all leggings are not created equal. Keep the "thin as a sheet of paper" leggings for the warmer days and pick up a few pairs of fleece lined leggings for colder days. Yes, fleece lined leggings are not going to be as warm as long johns and a pair of pants, but they are a pretty warm option. Worn under a skirt or with a tunic sweater, these leggings will do in a pinch.
Socks Again, the importance of a good foundation cannot be overlooked. Feet get cold and when feet get cold your entire body gets cold. Winter is not the time for thin and short cotton socks. Pick up socks that at a minimum cover the ankle and are designed to keep feet warm. The good news is that warm socks have come along way. It is possible to find fashionable socks that can tolerate -40° weather.
Winter Boots Okay, let's talk boots. Yes, those tall, fluffy boots look lovely but, are they going to keep your feet warm? It is really easy to be fooled into thinking that the more "fluff" there is in a boot, the warmer the boot will be. The bottom line is you need to read the tag. Look for boots that are designed for -40°. There is a huge difference between good boots and not-so-good boots. Kids spend about an hour outside over lunch. If they spend all that time standing on an asphalt surface, their feet are going to get cold…really cold. Protect their feet with quality boots. Read the label, read the product description and ask questions. Winter boots are not inexpensive, make the best choice possible.
Winter Coat Here is another area where fashion and function come into conflict. Don't be fooled by bulky coats. Read the labels. The technology that is put into winter coats has changed dramatically in the last decade. Many times the less bulky the coat the better – which doesn't make any sense?! Think about the winter conditions where you live. Are your winter days rainy, snowy, or a bit of both. Think about rain resistant fabrics. Think about the length of the coat. Think about hoods and the neckline of a coat. Is this the coat your child is going to wear to go sledding on the weekends? Warm doesn't have to mean ugly, shop around and shop early.
Hats, Scarves, Mittens/Gloves This year my tween asked for her first pair of gloves. I get it, she doesn't want to wear mittens anymore (it's a phase, she'll realize mittens are far superior). There are plenty of great, warm gloves on the market. It is really important to have kids try on the gloves they want to wear. Gloves that are too big will result in cold hands and ones that are too small will result in your kid not wanting to wear them. As for hats, get a really fun hat. Any winter hat will do. Fortunately, my daughter loves wearing a winter toque. Let your kid to pick out the hat and hope for the best. Clearly, a hat that covers the ears and has a lining is ideal, but if you can convince your kid to wear a hat in the winter – go with what they choose. The same thing goes for scarves and neck warmers. Let your tween pick out the one they like, you can't go wrong with anything they choose.
Snow Pants So, as I said in the beginning we go out in all kinds of weather. My husband and I both own snow pants, thus my children have to own snow pants. While my tween might not ever wear her snow pants to school, she will definitely need them for ice skating and sledding. Even shovelling the driveway and playing in the yard needs a good old pair of snow pants.
Winter gear has come a long way, baby. I grew up in the days of the one piece snowsuit…even when I was a tween. There are so many fabulous options out there now. Tweens are looking for ways to show their personality and independence. Involve your child in the process of picking out their winter gear and I guarantee they will want to wear it. We used to be able to pick up a snow suit for our girls and they would wear whatever we chose. Times have changed. When your tween is helps make the decisions, educated decisions, everyone will enjoy a warm winter.
---
 Be sure to subscribe to Kitchen Counter Chronicles to have our delicious recipes, fun crafts & activities delivered directly to your inbox. You may also follow along Facebook and Twitter.
---
Looking for outdoor play ideas for your kids?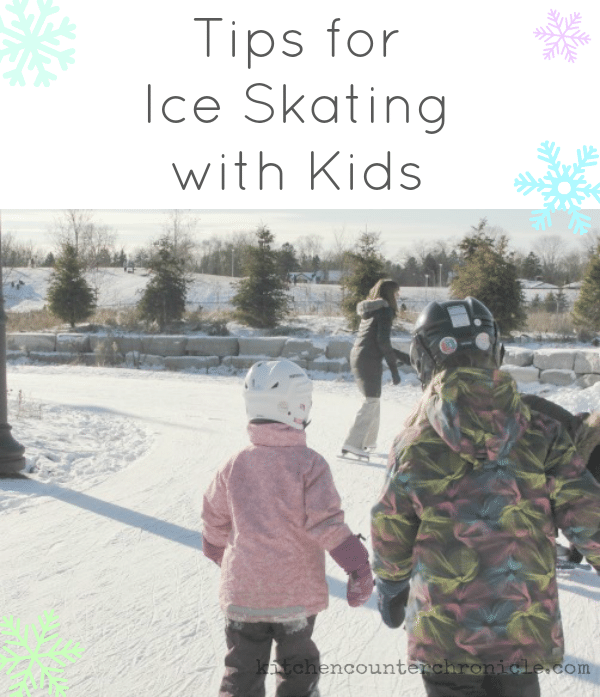 Our best tips for taking the kids ice skating for the first time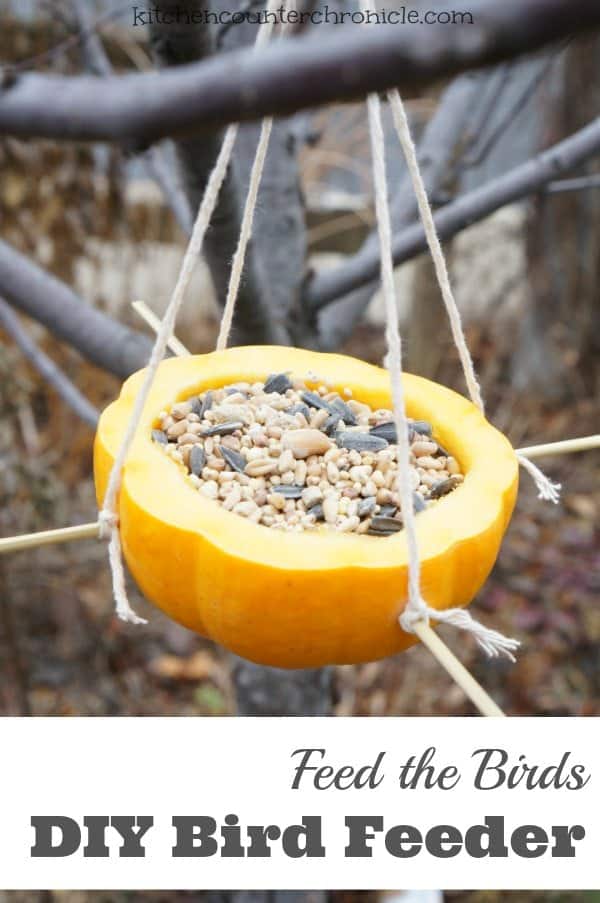 Feed the birds this winter with a homemade bird feeder craft