We've all been there. Laying on the couch, beside our significant other, the program we are watching comes to an end. It's time to click on through to the next episode…let the binge watching carry on. On this night, you look over and your binge-buddy is asleep…fast asleep. So, do you cheat?
Consider this scenario. Your kid is at her friend's house. You have an entire hour of free time. Do you grab the Netflix remote and watch a couple episodes of the program you've been watching with the family? Do you cheat?
If you click on "watch the next episode" it's okay. I get it. In fact 46% of Netflix viewers actually cheat. It is so easy to do. Whether it's jumping ahead on A Series of Unfortunate Events or losing control and watching the next episode of Stranger Things – it's totally understandable. That being said, there is a little common courtesy around Netflix cheating. If you are the cheater, here are a few things to take into consideration.
What to do When You Netflix Cheat
If couldn't resist and have moved on ahead of your partner start with an apology. Explain why you committed the indiscretion and an apology accompanied by a bowl of popcorn will totally help you smooth things over.
Whatever you do DO NOT GIVE AWAY ANY DETAILS. If during your cheating you learned an important plot twist – whatever you do – don't let the cat out of the bag?! I cannot stress this one enough. Keep the details to yourself. You don't want to ruin your binge-buddy's viewing experience. Netflix cheating is okay – spoiling the show is unforgivable.
If you have skipped ahead on a series you are watching with the kids set up at Netflix screening night. Grab your calendar and schedule some time to chill out with the entire family – when everyone can watch the series together.
Cheating isn't always a bad thing. Following these simple Netflix cheating etiquette tips will help smooth things over with your crew. If you are a repeat cheater you might want to consider keeping a few "apology" gifts close at hand.
Are you a Netflix cheater? What show do you cheat on? Any tips to share?

DISCLOSURE: I AM PART OF THE NETFLIX STREAM TEAM AND HAVE BEEN COMPENSATED FOR THIS ARTICLE, HOWEVER THE OPINIONS ARE MY OWN.
---
Related Posts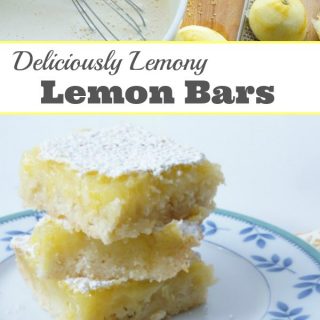 Bake a batch of Lemony Snicket lemon bars
---
BE SURE TO SUBSCRIBE TO KITCHEN COUNTER CHRONICLES TO HAVE OUR DELICIOUS RECIPES, FUN CRAFTS & ACTIVITIES DELIVERED DIRECTLY TO YOUR INBOX.
---