Disclosure: I was financially compensated for this post. The opinions are completely my own, based on my (and my daughters') own experience.
It's pretty safe to say, that as moms we dream of heading out of town for a weekend with our girlfriends. We would love a couple of days away to have some fun, a change of scenery and recharge. Well, I enjoyed a weekend away with the girls last weekend…my girls…my tween daughters. We hopped in the car and road tripped to Canada's beautiful capital, Ottawa.
The decline of the loonie has led to the rise of our vacation plans to stick around and explore Canada. Last summer we made our epic road trip to the New Brunswick, Nova Scotia and PEI. So, when an opportunity came up for the girls and I to squeeze in a weekend away, we decided it was time to visit Ottawa.
Over the years we have driven past Ottawa countless times…we've simply never taken the time to stop and really explore all that Ottawa has to offer. With our bags packed, my phone loaded with playlists and podcasts and our car filled with gas we set off on a weekend road trip adventure.
Our first stop was the beautiful Canadian Museum of Nature. When I first suggested this museum to my girls, they weren't sure what to expect. Once inside this historic building we discovered an amazing, interactive museum that had us learning about everything from dinosaurs and mammals to how the Earth was formed. We couldn't believe the number of hands on learning activities in each area of the museum.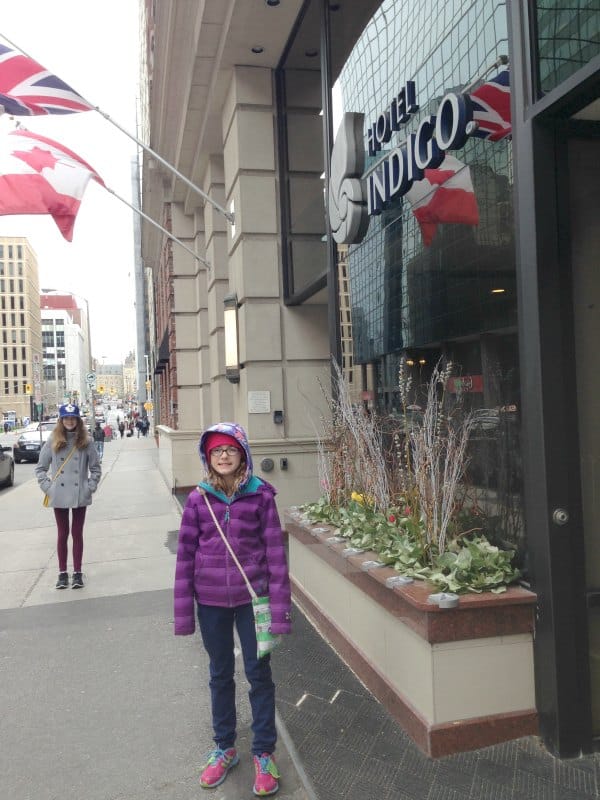 Once we wrapped up our trip to the Museum of Nature we were off to our home base for the weekend, Hotel Indigo. When travelling with kids (of any age) there are two important things to keep in mind when booking a hotel. The first is location. We always look for a hotel that is walking distance to everything – you learn so much more about a city when you are able to walk the streets. Hotel Indigo is located on Metcalfe Street, you can actually see Parliament Hill from the hotel's front door. The second thing we look for is a pool. Even if my kids only swim for 20 minutes, it is enough. Not only does Hotel Indigo have a pool, they also have a gym (that is open 24 hours), whirlpool and a sauna. Hotel Indigo checked both of these boxes. We were able to drop off our bags and set out to see the city, on foot.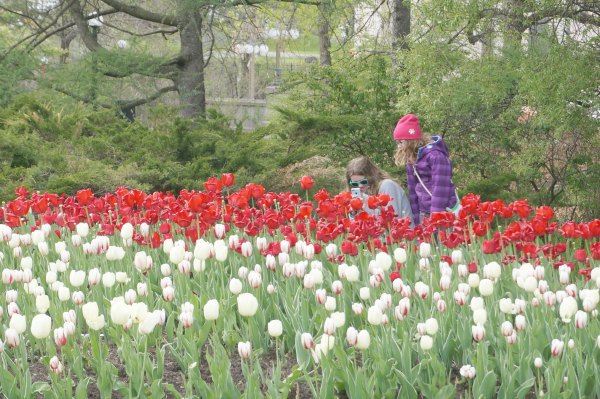 During the month of May, Ottawa's gardens bloom with thousands of tulips – the annual Canadian Tulip Festival. Canada and the Netherlands share an amazing shared history, dating back to World War II. During the war Canada provided safe shelter to the Dutch Royal family – in fact Princess Julianna gave birth to a daughter in Ottawa during this time. At the end of the war, to show their gratitude for Canadian forces helping liberate the Netherlands from German occupation and for Canada providing refuge for the Dutch Royal Family, 100,000 tulip bulbs were gifted to Ottawa. Over the years the Tulip Legacy has bloomed into a festival filled with over 1 million tulips. As we wandered through the city tulips could be found in every planter. We spent some time playing in the tulips in Major Hill's park. My eldest daughter took her time composing and clicking many photos. The park was buzzing with amateur and professional photographers – a wedding party even arrived.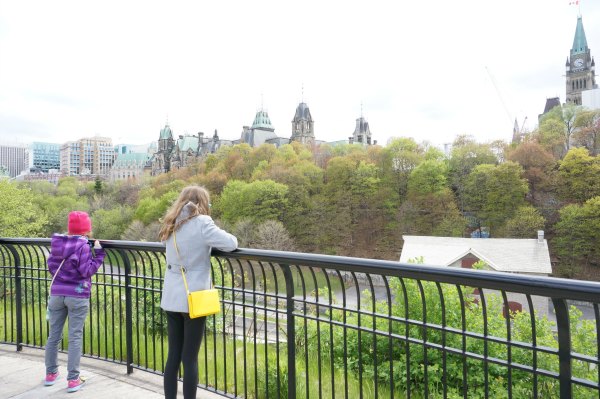 Our walking tour took us to the Royal Canadian Mint, the National Art Gallery of Canada and the pedestrian friendly Byward Market. When dinnertime came along we knew we would find somewhere fun to eat in the Byward Market. Sure enough we found a pizzeria where we could enjoy dinner and watch the Toronto Raptors game – they won!
After a day packed with activity (and lots of walking) we were ready to spend some time playing and swimming in the hotel pool. Then it was off to our lovely room to connect with Dad (my husband) online, via the in-room free Wi-Fi. Once all the excitement of the day was over we all cuddled up in the comfy beds watching an array of shows on the Food Network and HGTV.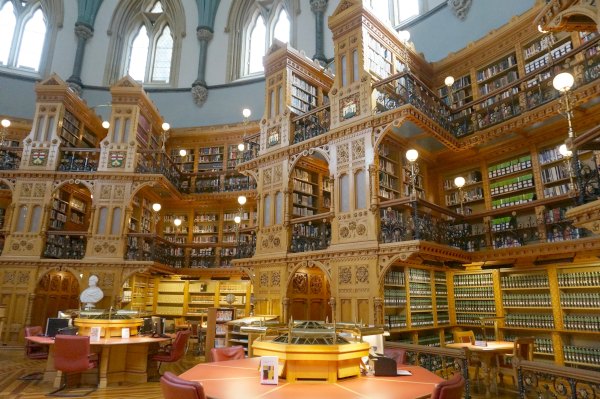 In the morning, we made our way to a tour of the Parliament Buildings and the Peace Tower. Any trip to Ottawa really must include a trip to Parliament Hill. Simply standing on the front lawn you feel as though you are experiencing Canadian history. And, if you are 12 year old kid, it is a great opportunity to take a funny picture. We lined up for the first tour of the day (a 45 minute, free tour). While this is in no way an "interactive" or "hands on" tour, I know my daughters learned a lot about the history of Canada and the government of Canada. It is one thing to read history books and watch news clips on the television, it is quite another thing to walk the halls and climb the stairs of our Parliament. Unfortunately, we didn't have a run in with Prime Minister Trudeau…although my girls kept asking if we would get to meet him.
Following our tour it was time to grab a bite to eat and head back to Toronto. Rather than jumping straight onto the highway, the super helpful Hotel Indigo concierge helped us navigate a more scenic drive out of Ottawa, along the Rideau River. In the end, our girls weekend was a great success. We made many funny memories during our trip. Traveling with tweens is always a great experience. Yes, there is arguing but kids of this age are open to adventures, they are curious, they ask amazing questions and they soak up everything they learn. Girls weekend mission accomplished – we had fun, we enjoyed the change of scenery and we are recharged and ready to plan our next road trip.
If you are planning a trip to Ottawa and are looking for a boutique style hotel in a fabulous location, please visit the Hotel Indigo website for further information about all they have to offer.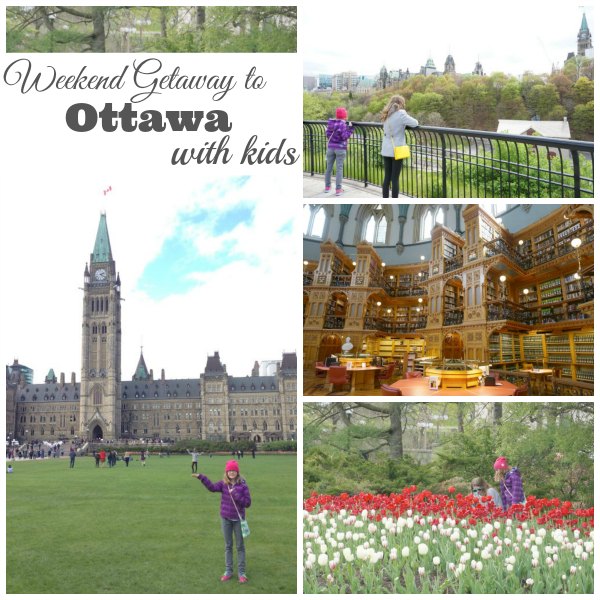 ---
Related Posts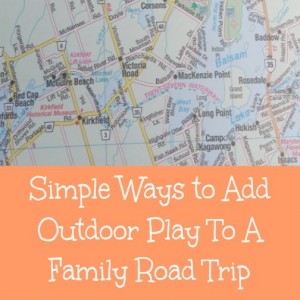 Fun ways to add a little outdoor play to your next road trip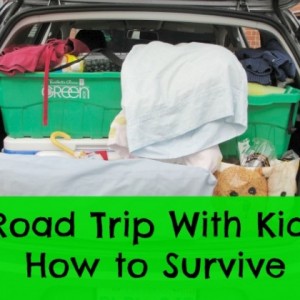 Road trip with kids survival tips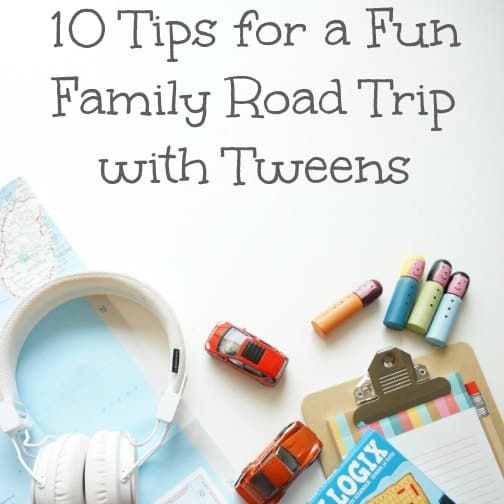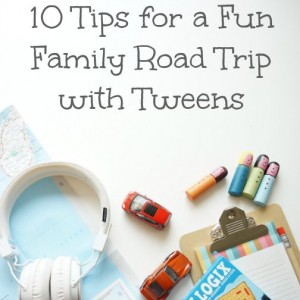 Road trip with tweens survival guide
---
BE SURE TO SUBSCRIBE TO KITCHEN COUNTER CHRONICLES TO HAVE OUR DELICIOUS RECIPES, FUN CRAFTS & ACTIVITIES DELIVERED DIRECTLY TO YOUR INBOX.
---