Summertime is a great time to pick up a good book. It's also a great time to watch a good movie. This is why we love combining great books for kids with great movies for kids. This collection wraps up all sorts of action, adventure, romance and more in one spot.
Be sure to check out all of our amazing book recommendations on our EPIC Top Books for Kids page.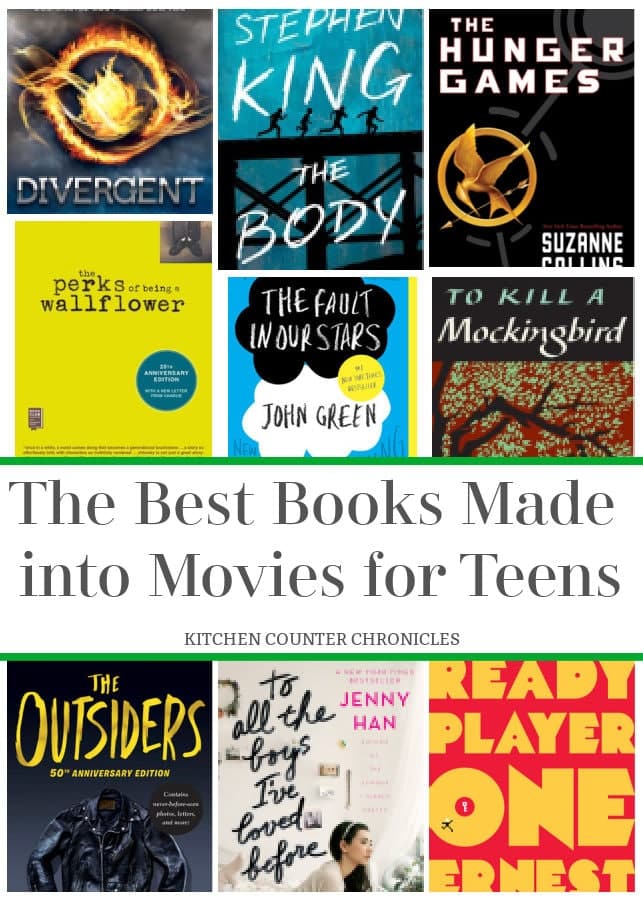 Disclosure: There are Amazon Affiliate links in this article which means, at no additional cost to you, we could receive compensation for our recommendations. You can read our full disclosure policy on our Disclosure Page for more details.
These selections contain more mature content and the movies based on books are more visually challenging for younger kids. We've shared our favourite books made into movies for tweens, but this list is for the older kids. I have always found that when it comes to more mature stories, the books are often the best place to start. Once a kid reads a book, they know the storyline and this can decrease their stress as they watch a thrilling movie. You know your kid and what they can handle.
Whether you're a teen who is looking for a mystery, a thriller, a love story or having a really good cry, we've got something for everyone in this collection.
The Best Teen Books Made into Movies
The Hunger Games – Kids battling each other for survival and it's all a big game – that's The Hunger Games. However, that's the superficial storyline, there's a lot more going on in this series. Older tween readers are captivated by the story and the strong female character – Katniss Everdeen.
Divergent – Another dystopian book series – where the children are fighting for their survival and making choices and decisions that are beyond their years. Again, impressive female characters take the lead. Be forewarned, the movies might not be as good as the books. What did your kids think?
All the Bright Places – Theodore and Violet come together at a desperate time in each of their lives. All the Bright Places is a heartbreaking and beautiful love story about young people finding their way through life while coping with mental illness. A New York Times Best Seller that will engage and enlighten readers of all ages.
The Giver – There is a lot going on beneath the surface in the book The Giver. A story that follows the life of a 12-year-old boy who begins peeling back the layers of his reality. The movie is a strong adaptation of the original book.
The Book Thief – The Book Thief takes place in Austria during World War II. The story follows a young girl's life as she tries to understand and cope with the Nazi oppression and death that surrounds her. Yes, death is a major theme of the book however, author Markus Zusak manages to present a story that young teens will cherish. The film is rated PG-13 due to some difficult scenes, but if your child has read the book they should find the movie less shocking.
The Body (Stand By Me) – Stephen King's novella The Body is a quick summer read. Take an adventure, with 4 young boys, to find a dead body. While the book is well done, the movie Stand By Me is an absolute gem…truthfully, it's my favourite movie of all time. A movie you are going to want to watch over and over again.
The Maze Runner – Imagine waking up and not knowing where you are, who you are and what you are doing. The Maze Runner is an action packed book with an equally action packed movie adaptation.
The Outsiders – Yep, The Outsiders from our youth. You really can't beat this story of family – whatever shape a "family" happens to take. The book is a must read and the film captures a moment in time.
The Perks of Being a Wallflower – The Perks of Being a Wallflower dives deep into the complicated and at times tragic, life of Charlie. This book and the movie, provide a realistic depiction of the trails and tribulations of teenage life.
To Kill A Mockingbird – Atticus, Boo, Scout, Jem and Dill everything seems to be colliding in the hot southern sun. Kids most definitely have to read the book before watching this film. In fact, the two are quite different but are equally brilliant. Which is your favourite? The book or the movie?
Twilight Series – Okay, you've got vampires and werewolves and a beautiful girl and it's all takes place in a small town in the forested Oregon countryside. The Twilight books combine action, adventure and romance. Your teen might want to jump straight into the movies, but these books are well worth the read.
The Fault in Our Stars – The Fault in Our Stars is a modern take on a Shakespearian tragedy. Two star-crossed lovers find that their is might be a fault in their stars. The movie is equally moving and captures the spirit of the book.
Ready Player One – Okay, get ready for a crazy ride! Ready Player One takes you into the future and into a dystopian landscape like no other. Filled with puzzles and games – who will survive? Steven Speilberg brought this wacky world to life in the film of the same name.
To All The Boys I've Loved Before – High school is hard enough, now all your secret crushes have been exposed. A quirky and delightful love story – To All the Boys I've Loved Before is a new classic and the Netflix series is just an endearing.
This list is a great jumping-off point for any teen. Did your favourite book/movie combo make this list? Share your fav in the comments below and I'll add it to our collection.
---
Related Posts
Check out our summer crafts for tweens and teens to make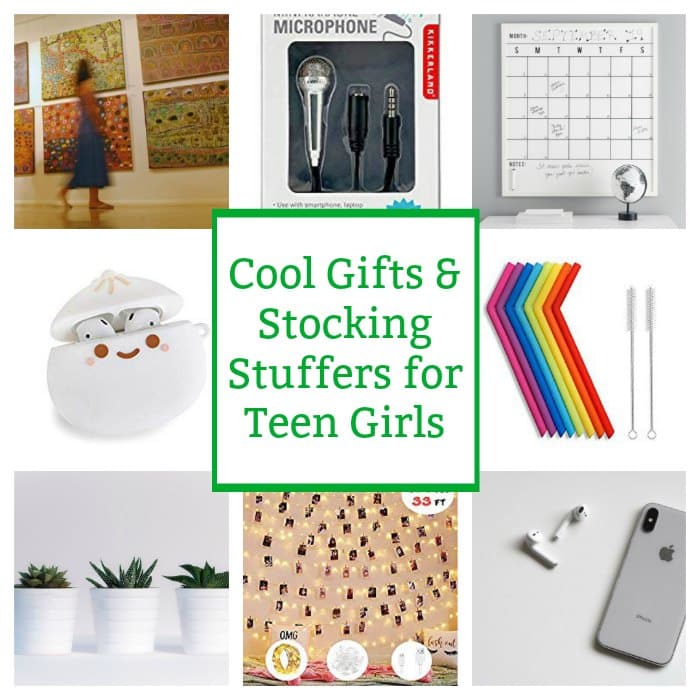 All the coolest small gifts for teens
---
Make sure you are following along…
SUBSCRIBE TO KITCHEN COUNTER CHRONICLES TO HAVE OUR DELICIOUS RECIPES, FUN CRAFTS & ACTIVITIES DELIVERED DIRECTLY TO YOUR INBOX.
FOLLOW KITCHEN COUNTER CHRONICLES ON