I have been wanting to try decorating pumpkins with markers for a few years now. I thought it would be a fun art project for us to try. Since I'm always looking for new and interesting Halloween crafts to try. I finally gave it a go and I've put together all of my top tips.
Disclosure: There are Amazon Affiliate links in this article which means, at no additional cost to you, we could receive compensation for our recommendations. You can read our full disclosure policy on our Disclosure Page for more details.
I love decorating for Thanksgiving and Halloween. I love the fall and all the little and BIG pumpkins that fill up the markets. In the past, we transformed pumpkins into magical, fairy jack-o-lanterns. We have used little pumpkins to make bird feeders and we have even stamped with gourds.
This year I was inspired by the boho design aesthetic and wanted to turn our pumpkins into lovely bohemian style pumpkins. While we could have painted the pumpkins, I like the fine lines and designs that are created with markers.
How to Decorate Pumpkins with Markers
small pumpkins – unwaxed
clean microfibre cloth
permanent markers
Best markers to use on a pumpkin
There are a couple of things to keep in mind when you are going to decorate pumpkins with markers. First of all, you need to use the best markers for decorating pumpkins. If you use regular markers, they will smudge and rub right off. The surface of a pumpkin is kind of like a whiteboard. I found that I had the best results when I was decorating the pumpkins with Sharpie markers. Permanent markers really adhere to the pumpkin skin.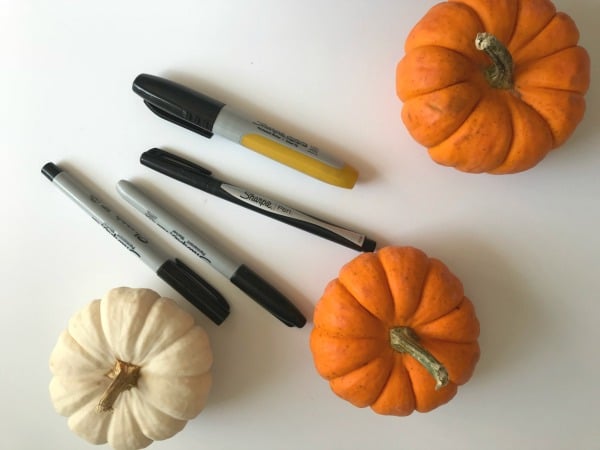 The next thing you will need is an unwaxed pumpkin. Often times the pumpkins and gourds you purchase at the store have a coating of wax on them. The wax is there to extend the life of the pumpkin. However, the waxy surface won't let the marker "stick" to the skin – it will smudge and rub off.
Next, make sure the pumpkins are at room temperature. If your pumpkins and gourds aren't too cold, as they warm up condensation will form and the ink won't stick to the skin. Store your pumpkins at room temperature for an hour or so, and then they will be all warmed up.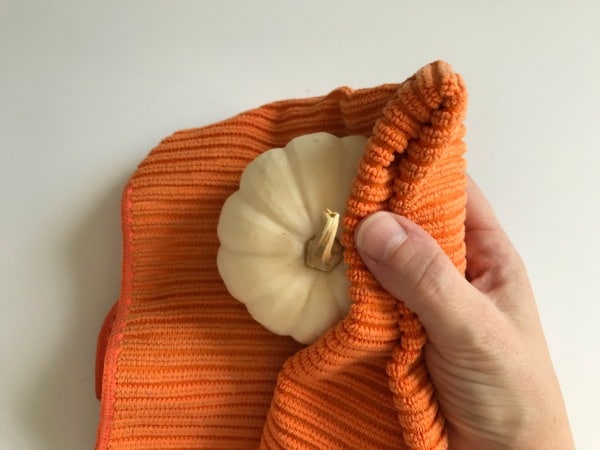 Finally, don't forget to clean the pumpkin and dry it completely. A damp cloth followed by a dry cloth are all you should need to clean your pumpkin and then you're ready to go.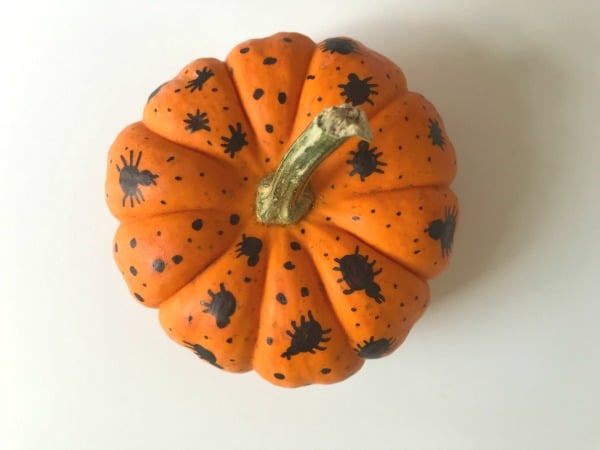 I did a little bit of planning before I started drawing on the pumpkins. I put some of my ideas down on a piece of paper – spiders, leaves and branches, witches, haunted houses, stars.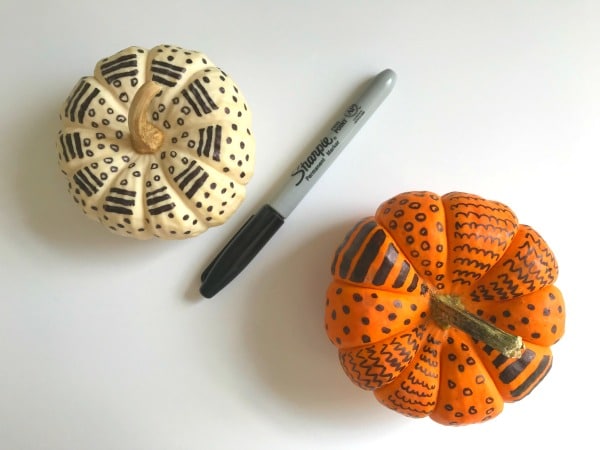 That being said, I also made a few that were totally freehand doodle pumpkins. We put on some music and sat down to doodle on the pumpkins. You might remember my post about the meditative qualities of zentangles. If you haven't read the post, it's well worth the read. Simply letting your mind wander and doodle is a wonderful way to meditate (without even really trying) and is a great way for kids to unplug. So, zentangle pumpkins are not only delightful to look at, they are good for your soul too. Not too shabby.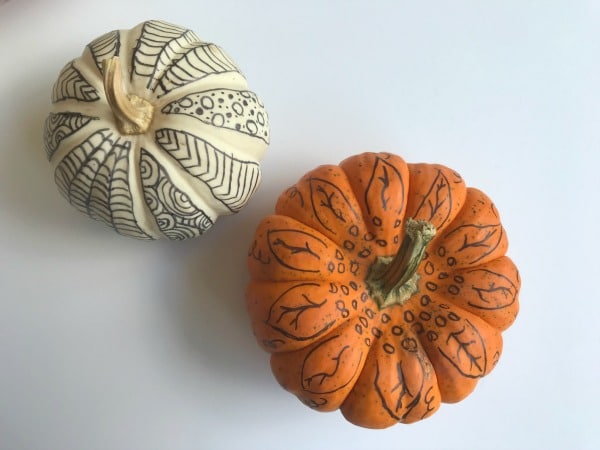 I love how my pumpkins and gourds turned out. They will look lovely on our Thanksgiving table and make a fun addition to our Halloween decor.
How to get permanent marker off a pumpkin
There is a chance you will make a mistake (although there really aren't any true mistakes with these pumpkins) and you may want to remove the permanent marker from the pumpkin. Start by rubbing a paste of water and baking soda on the spot of marker. The mild adhesive might be enough to remove a freshly drawn line. If that doesn't work you will want to move on to either rubbing alcohol or nail polish remover. Either of these options should work to remove the Sharpie marker from a pumpkin.
What do you think? Will you decorate your pumpkins with markers this year?
---
More Pumpkin Crafts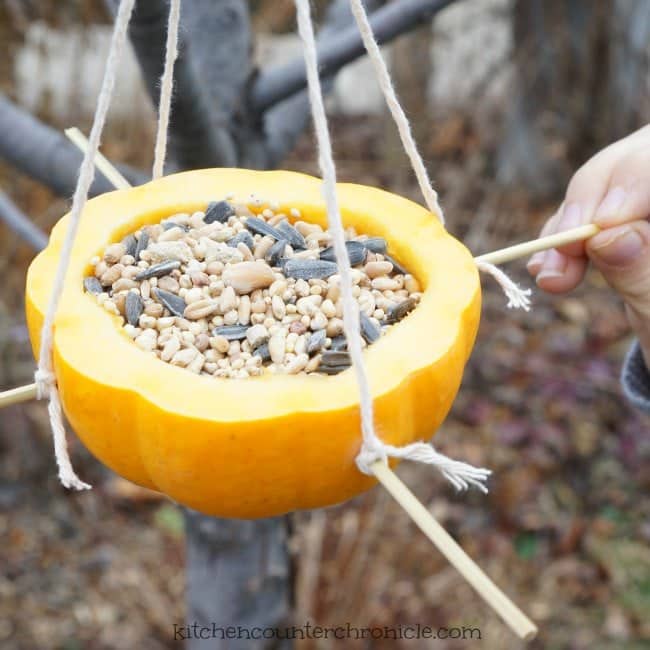 Learn how to make a pumpkin bird feeder
Make these silly egg carton pumpkin candy boxes for Thanksgiving or Halloween
---
Make sure you are following along…
FOLLOW KITCHEN COUNTER CHRONICLES ON
SUBSCRIBE TO KITCHEN COUNTER CHRONICLES TO HAVE OUR DELICIOUS RECIPES, FUN CRAFTS & ACTIVITIES DELIVERED DIRECTLY TO YOUR INBOX.