In our house, our favourite way to show our support for our country is to hang a fun flag…or something…on our front door.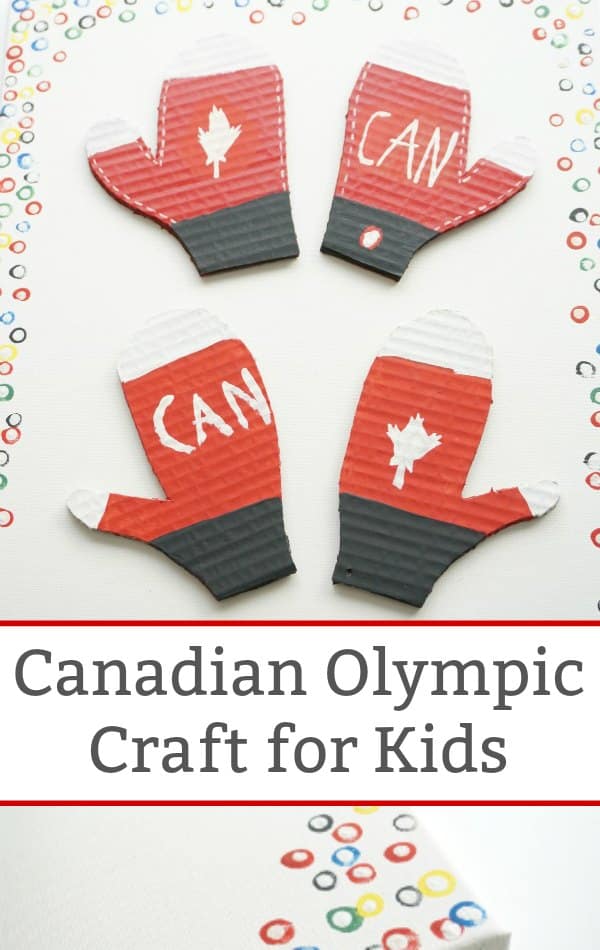 For the last Olympics, the girls made an awesome Olympic flag using different paint techniques for each ring. This time around we decided to focus on supporting Canada. You could adapt this Olympic craft for kids for any country in the world.
Olympic Craft for Kids
cardboard
red, black, yellow, blue, green and white paint
paintbrushes
canvas
scissors
twine
staple gun
glue gun
The red, black and white winter mittens have become a symbol of the Canadian team and their fans. We wanted to recreate the magic of those mittens in our Olympic craft. I started out with a large piece of cardboard. The girls traced a mitten shape around their hands…so the mittens "fit" their hands.
Next, we got busy painting the mittens. I had my eldest daughter do some online research, finding images of the mittens. I like to encourage my kids to use the computer as a resource for research..not just a resource for games.
I decided to use a canvas as the backdrop for our mittens…but we had to add a little more colour to the craft. I love teaching my kids new painting tricks and techniques. To create the little Olympic rings we started by using our fingers to dot red, blue, yellow, green and black paint all around the edges of the canvas. After the dots dried, we used the flat end of the a paintbrush dipped into white paint to dab the white centre of each coloured dot. Thus, creating a little ring. The girls thought this was a pretty cool way to make a ring.
When the rings were done I hot glued the mittens to the canvas and stapled a piece of twine to the back of the canvas to be used as a hanger.
Our Canadian Olympic mittens hang with pride on our front door. What country do you live in? What Olympic symbol could you put in the middle of your canvas?
---
Related Posts
Olympic rings painting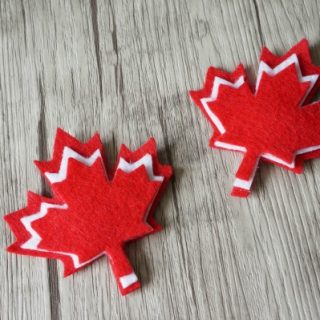 Make a Canada flag hair clip
---
Looking for more ways to connect with your kids?
Come join Kitchen Counter Chronicles on

Facebook

,

Pinterest

and

Twitter

.
---