We are making our way through our summer fun list and this week I decided it was time to learn about outer space…with a LEGO solar system.
To make things a little more interesting I thought it might be more fun to pull out the Lego bin and make a Lego solar system.
We started by making the sun…after all it is the centre of our solar system. I simply gave my girls piles of different coloured lego, yellow for the sun, and they created planets. Each planet had a unique colour and shape. As they built we researched and discovered a few interesting facts about each planet.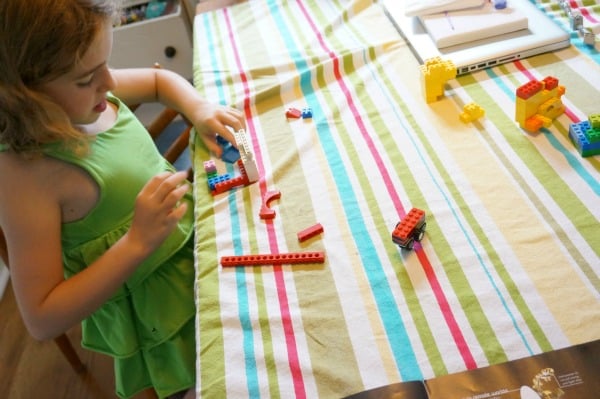 Cool Facts About Planets in Our Solar System
Sun – the Sun is 150 million kilometres away from the Earth
Mercury – is the smallest planet in our solar system
Venus – is the closest planet to Earth and it doesn't have any moons
Earth – is our home planet…our distance from the sun allows for different seasons to exist
Mars – the "red" planet is currently being explored by the NASA Mars rover "Curiosity"
Jupiter – has over 60 moons
Saturn – the rings around Saturn are actually made up of pieces of icy rocks
Uranus – is actually spinning on its side
Neptune – furthest from the sun, it takes 165 Earth years to orbit the Sun
Once the planets were made, we moved to the floor. We set up the solar system on the living room floor. Can you spot Earth? Can you spot our moon? Pretty cool, right?
But, why be limited by the confines of our indoor space when we could head outside to the driveway. We packed up our solar system and moved outside…check out our planetary orbit games for kids.
Informative books about space…
Eyewitness Time and Space
Stars and Planets by Dr. Mike Goldsmith
What will your kids' solar system look like?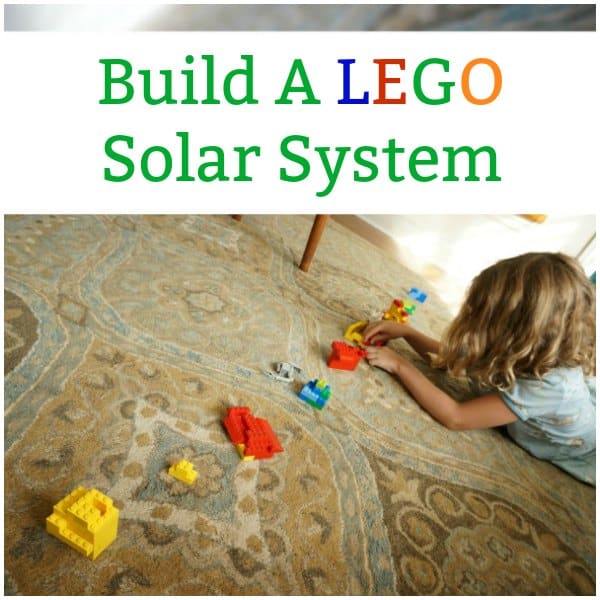 ---
Related Posts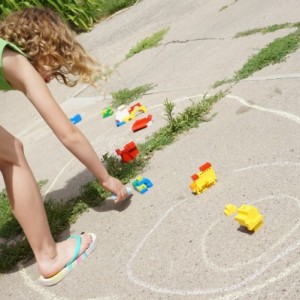 Make and play an outdoor planetary orbit game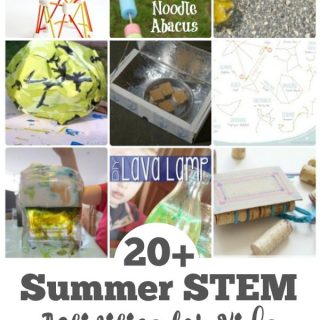 Check out all of these fun summer STEM activities for kids
---
BE SURE TO SUBSCRIBE TO KITCHEN COUNTER TO HAVE OUR DELICIOUS RECIPES, FUN CRAFTS & ACTIVITIES DELIVERED DIRECTLY TO YOUR INBOX.
---