Nothing like leaving things to the last minute. Yes, school is winding down and it is time for my daughters to show their appreciation to their teachers. Our usual teacher gift is a bunch of vegetables from our backyard garden. However, this year the girls wanted to make something special to give along with the produce. We came up with the line "You're a 'fan'tastic teacher" and the ideas just rolled from there. A super simple and useful last minute teacher gift.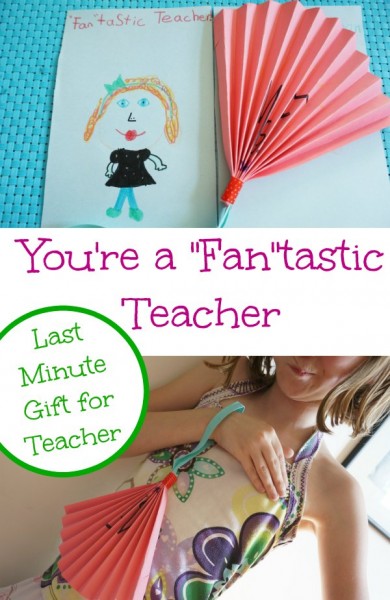 Last Minute Teacher Gift – You're A Fantastic Teacher
2 sheets of card stock
stapler
colourful markers
ribbon
decorative tape/washi tape
The first step is to draw a picture on the sheet of card stock. This picture will be covered by the pleats of the fan, so try and make it a big bold image.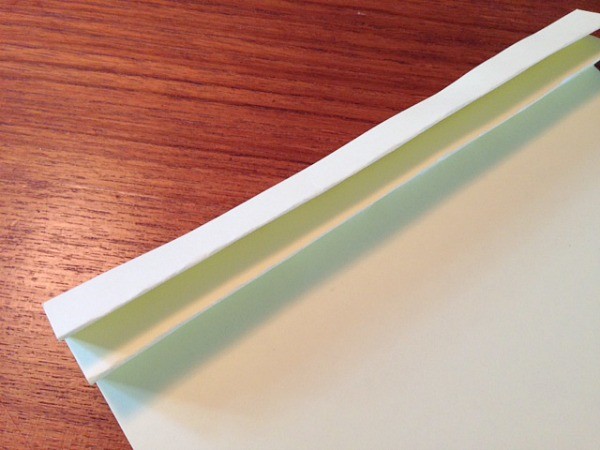 Next, crimp the sheet of card stock into a fan. Start at one of the short ends and over a 1cm (1/2 inch) fold. Next fold is the same size, but in the opposite direction. Continue until you reach the end.
Once the fan has been folded, use the stapler to attach a loop of ribbon to the bottom corner of the fan. The loop has to be large enough to slide comfortably on to an adult wrist.
Fold up the fan again and secure it on one end with a piece of decorative tape…covering up the staples.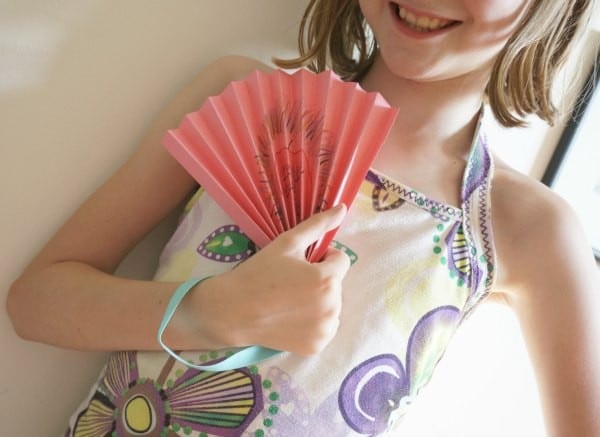 Open up the fan and create a card to accompany the fan. Make sure to add the line "You're A 'Fan'tastic Teacher" or "I'm Your Number 1 Fan".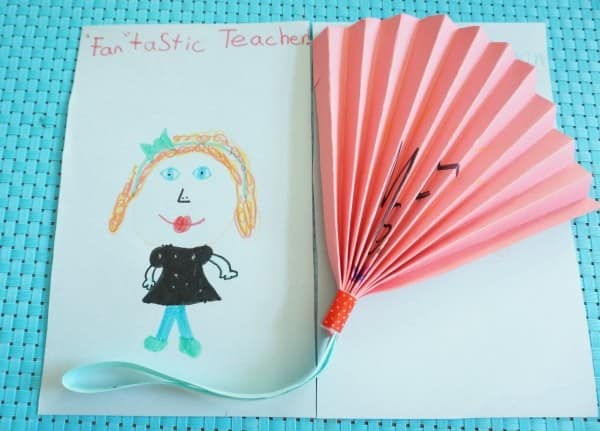 Do your children make their teacher a gift at the end of the school year? What will they be making this year? Share your ideas in the comment section below…I love hearing how you have been crafting.
Be sure to subscribe to Kitchen Counter Chronicles to have our delicious recipes, fun crafts & activities delivered directly to your inbox. You may also follow along Facebook and Twitter.
Looking for fabulous summertime activities for kids of all ages? Check out our Summertime Fun Pinterest board…