Tomorrow is American Thanksgiving. While I live in Canada, I cannot help but be wrapped up in thoughts of Thanksgiving. I love Thanksgiving…I love that it is all about family and being thankful. This year we had a lot of fun creating our "Be Thankful" window display. Another gratitude idea branched off of that display. My eldest daughter created kid made thank you notes for everyone in our family.
Kid Made Thank You Notes
First, my daughters painted paper with fall colours.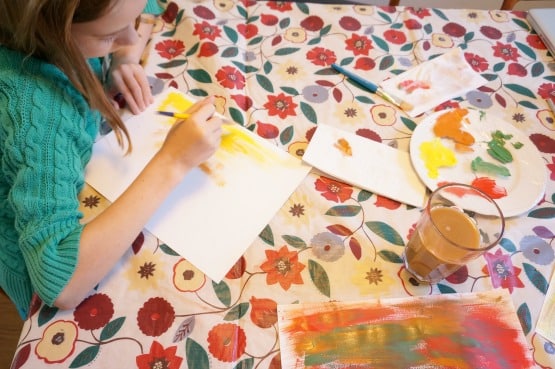 We then traced and cut out leaves from this fall paper. Creating lovely fallen leaves.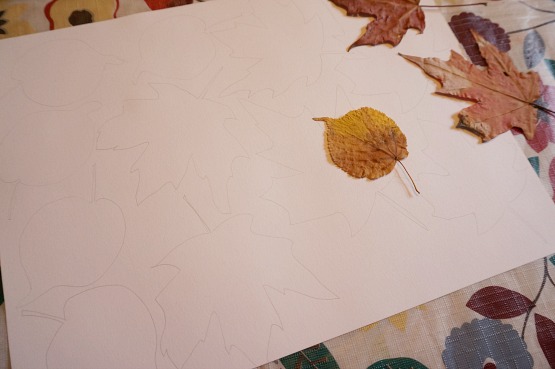 My eldest daughter then sat down and wrote a note on the backside of each leaf. The notes were designed specifically for members of our family. She wrote what she is most thankful for about that particular person. My daughter didn't want me to show off what she wrote…but, let me say she was quite thoughtful and gracious and funny.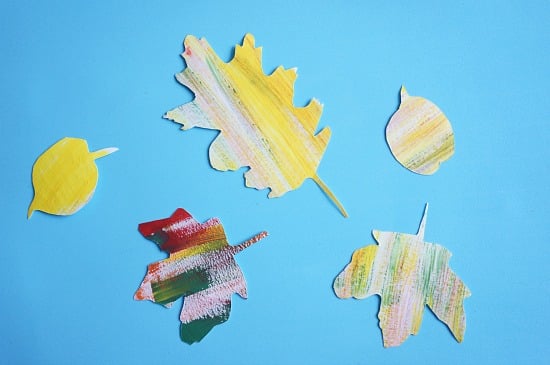 This simple activity take no time at all to make. You could skip the painted paper and just cut out leaves on a piece of construction paper. The best part about these kid made thank you notes is the time your child will take thinking about their family members. We will be using these notes as gift tags on our Christmas gifts this year. They would also make lovely place cards for the holiday table. Something so simple and lovely.