I'm pretty sure you have been wondering. Ever since I mentioned last week that my girls have fallen back in love with broccoli – you have been wondering how. How have I convinced my children to enjoy broccoli? One of the most dreaded of vegetables from all our childhoods. I know I have nighmares of the overly boiled, rubbery broccoli of my youth. It really was disgusting. Well, today I'm going to share the secret to our success – oven roasted broccoli.
Kid Approved Oven Roasted Broccoli
2 heads of broccoli
2 tsp olive oil
1 tsp fresh lemon juice
1 tbsp finely grated parmesan cheese
salt and pepper to taste
Yes, by skipping the boiling and putting away the steamer we have discovered a delicious side dish. First and foremost, it is important to start with fresh and crisp broccoli. Thanks to the KitchenAid® Produce Preserver our broccoli is staying firm longer in our crisper. Start by cutting the broccoli into kid sized pieces…not too small and not too big. My girls, like most kids, refer to broccoli as trees…cut the broccoli into manageable trees.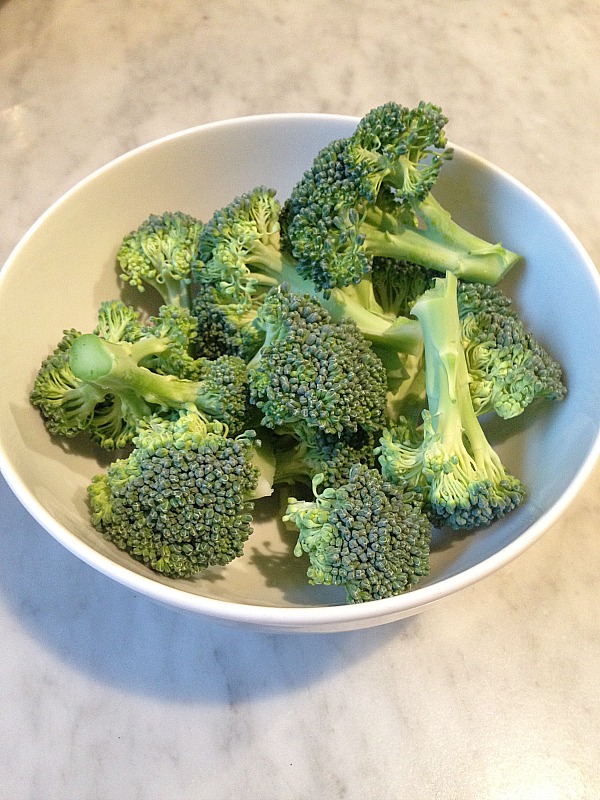 Once cut up, place the broccoli in a medium bowl and lightly toss with olive oil…about 1 tbsp per broccoli head. Sprinkle on a little salt and pepper, and toss again. Place the broccoli on a parchment paper lined baking sheet. Be sure to keep the broccoli in a single layer.
Roast the broccoli in a 350°F oven for 20-25 minutes…until tips brown. The tops will be crispy and the stems will be soft. Remove from the oven.
Sprinkle 1tsp fresh lemon juice and 1 tbsp of finely grated parmesan cheese over the broccoli. Serve and watch the kids enjoy eating broccoli. Yay! Mission accomplished. My girls are even eating oven roasted cauliflower now…exact same technique. Gotta love a kid approved dish.
I received a KitchenAid® Produce Preserver as compensation for this post, however the opinions presented are my own.