The girls and I are knee deep in snowflake research. Our new found interest in snowflakes has been enlightening. I picked up a few books from our local library and we have been learning all about how snowflakes form. Contrary to popular belief, snowflakes are not simply frozen raindrops. I put together this simple activity to reinforce what we had learned about how snowflakes form.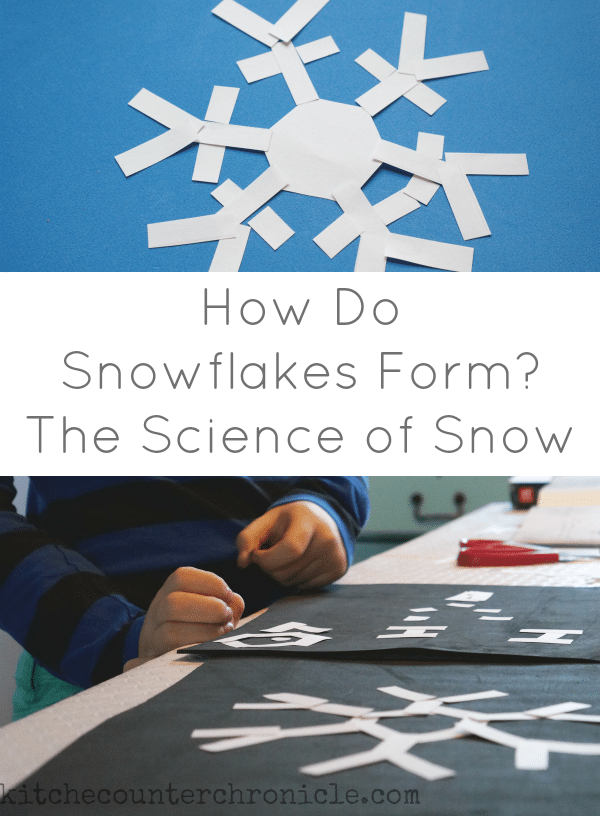 How Do Snowflakes Form? Hands on Activity for Kids
white paper
scissors
blue and black foam sheets or construction paper
Snowflakes start out as water droplets in clouds. When the water droplets freeze, they take a hexagonal shape. I started by cutting out a few hexagons from white paper. A hexagon is a simple 6 sided shape – like a stop sign. The hexagons are our starting point for making snowflakes.
As the crystallized water droplet falls through the freezing cold air, it attracts water vapour. The vapour attaches to each of the 6 sides of the hexagon…creating the "branches" we see on snowflakes. We cut a piece of white paper into a pile of 1″ x 1/4″ pieces. These will be the water droplets that attach themselves to the hexagon.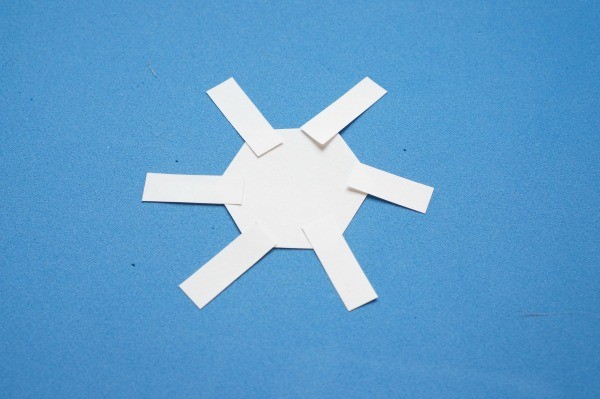 Creating a snowflake is as simple as adding on more and more water vapour to create a symmetrical pattern. My daughter cut pieces of paper even smaller, so that she could vary the shape of the snowflake. The reason no two snowflakes are ever alike is because each snowflake takes a different path through the air, spinning and picking up different numbers of water droplets…pretty cool, right? Did you know it takes about 100,000 water droplets to create one snowflake?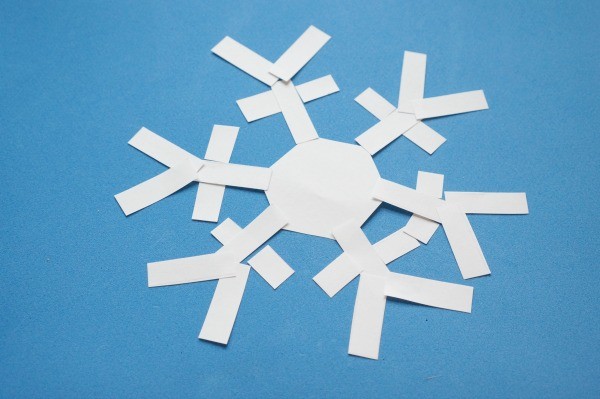 In the end, the snowflakes can be glued in place on the foam sheet. We chose not to glue ours. That way my daughter could make more snowflakes. After all, a real snowflake doesn't last forever…it melts and starts the water cycle all over again.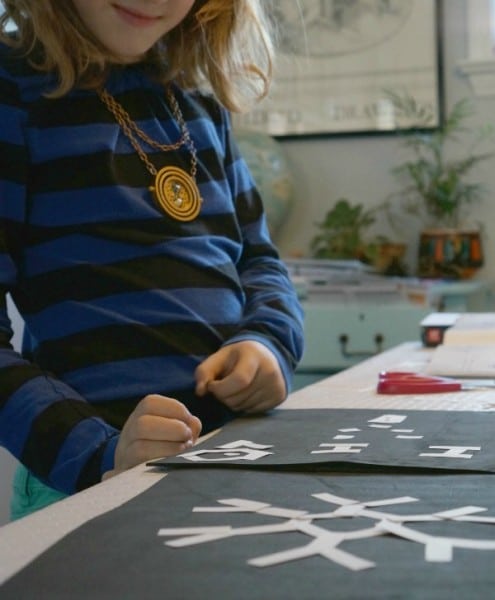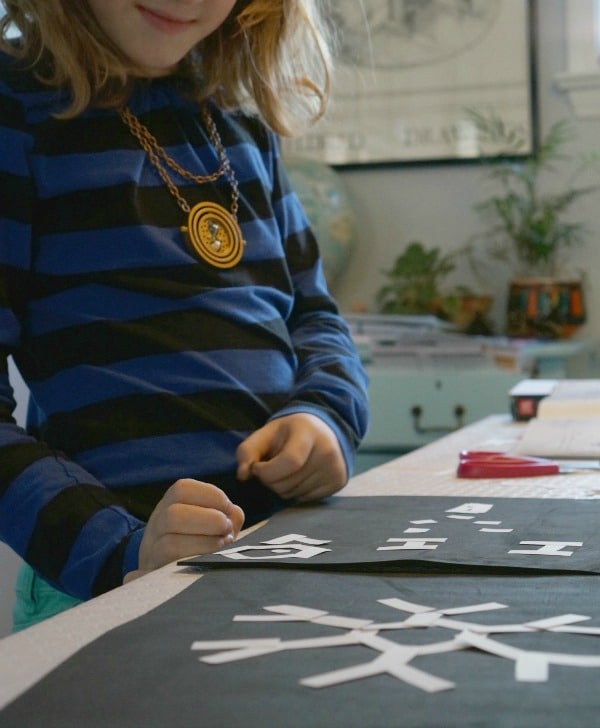 We learned all of this awesome information from a few books we have been reading; Kenneth Libbrecht's book "The Secret Life of A Snowflake" and "My Brother Loved Snowflakes: The Story of William A. Bentley The Snowflake Man" by Mary Bahr.
---
Related Posts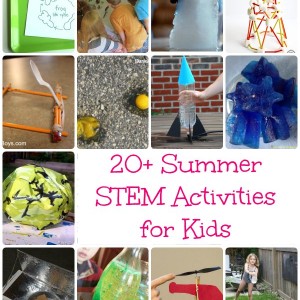 20 fun summer STEM activities for kids
Teach kids about water diversion with this simple activity
---
BE SURE TO SUBSCRIBE TO KITCHEN COUNTER CHRONICLES TO HAVE OUR DELICIOUS RECIPES, FUN CRAFTS & ACTIVITIES DELIVERED DIRECTLY TO YOUR INBOX.
---