Over the last few weeks I have been sharing deliciously simple recipes that celebrate the end of summer, on my Hands on Kitchen blog at Yummy Mummy Club. When I think of the end of summer I think of peaches, tomatoes, cucumbers and so much more. All the warmth of the summer has been fed into so many delicious fruits and vegetables. It is time to find out how to best use everything that is filling the farmers' market tables right now.
Hands on Kitchen :: End of Summer Recipes
Transform the pesky stinging nettle into a delicious and nutritious spanakopita…a very Canadian version. You may be familiar with this common weed, but did you know that once you cook it they plant loses its sting?
Who doesn't love peaches with cream? This classic flavour combination make the perfect peaches and cream popsicle. Simple to make and such a wonderful way to cool down at the end of a busy school day.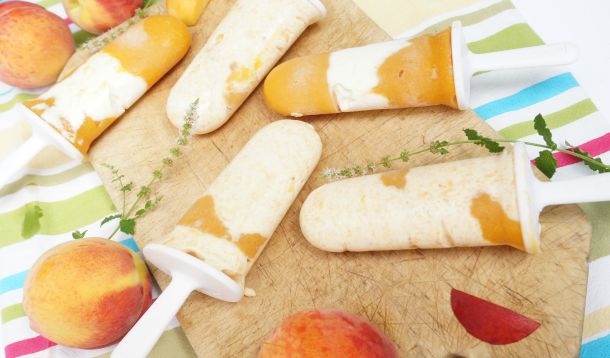 It's time for the kids to start helping with the lunch preparations and packing…right? Find out how to get your kids excited about lending a hand. School box lunches are a great opportunity to teach children about nutrition, independence and time management. And, if they make it – they might eat it!
Gazpacho, oh how we love you. If you have never tried making a bowl of this chilled summer soup, you must give this recipe a try. Throw everything in a blender and watch the flavours of summer come to life…and the kids love it too.
What are you baking and cooking with your end of summer fruits and vegetables? What flavours are you looking forward to enjoying this fall?
Be sure to subscribe to Kitchen Counter Chronicles to have our delicious recipes, fun crafts & activities delivered directly to your inbox. You may also follow along Facebook and Twitter.
Looking for more fun family food inspiration? Check out our Family Food & Recipes board on Pinterest.
Follow Jen at KitchenCounterChronicle's board Family Food and Recipes on Pinterest.