The Halloween planning is coming together nicely. I have all kinds of fun
Halloween crafts for the kids
ready to go. I have Halloween dinner already planned. I've had it planned for about a month now. While out shopping back in September, I saw the perfect Halloween treat – pasta in the shape of black cats. I love picking up festive pasta. This will make for a super easy and quick dinner. We'll put some
spesto
on it and throw together a quick salad…ta da…Halloween dinner.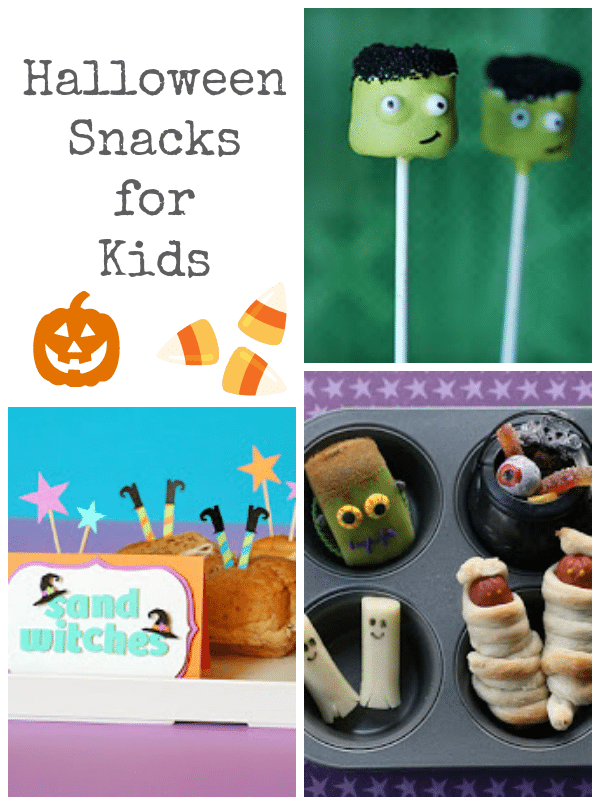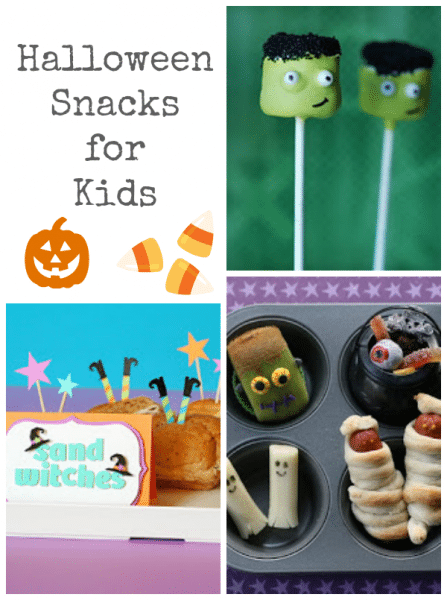 What I am really concerned about though is what treats will I be baking for Halloween. After all there is a lot of pressure to make something super cool for Halloween snacks.
Whether it's for the classroom party for the kids' lunch box – the expectations are pretty high. After skimming around the internet I have come across some amazing Halloween snacks I think the kids are going to love. I'm pretty sure that you are going to love them too….so, I've collected all kinds of fun Halloween snacks for kids in one place. Which one(s) will you be making this year?
Halloween Snack Ideas
These apples might take a bite out of your kids before they get a chance to take a bit of the apples, from ourbestbites.com
How lovely is this little selection of snacks from Another Lunch? I mean, could the bananas be any easier to make? Love this collection of Halloween snacks.
Halloween Dinner Ideas
Sand witches
look like a whole lotta fun from Lisa Storm. Love those little upside down legs!
Parents.com shares a fun mummified pizza idea. Love those olive eyes and all those layers of mozzarella.
Halloween Dessert Ideas
More marshmallow fun from Taste of Home. These
marshmallow witches
aren't scary at all – in fact they look down right delicious!
Do you make any ghoulish and delicious treats that for Halloween?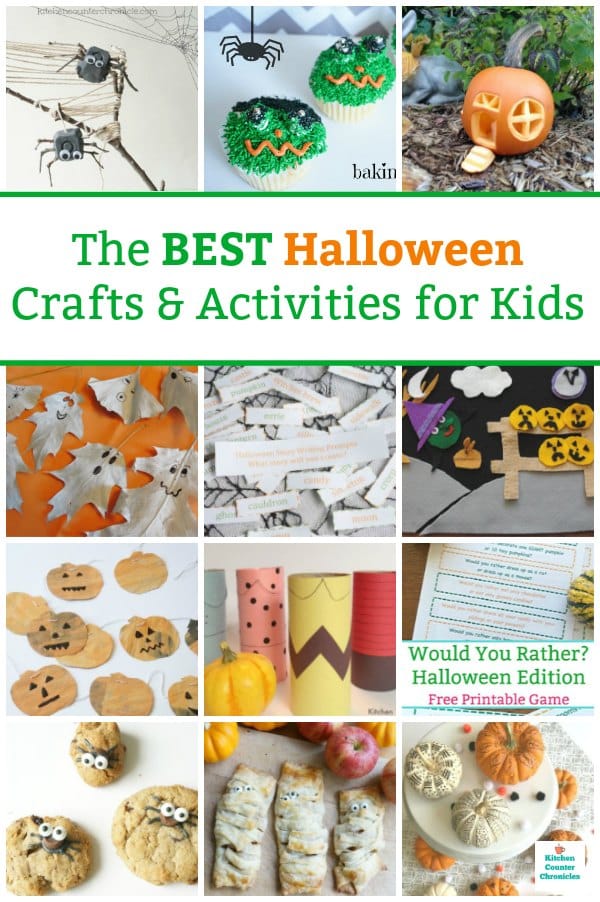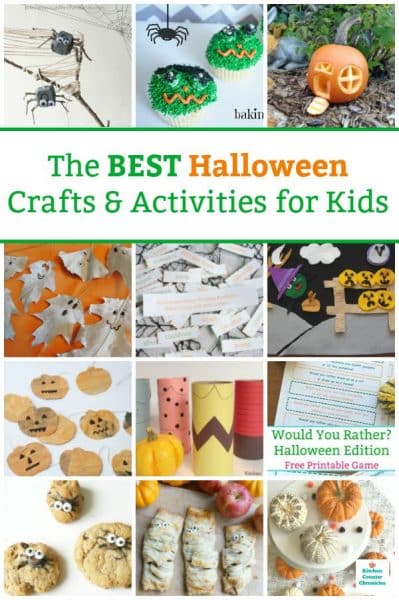 Be sure to check out all of our Halloween Crafts for Kids
---
Make sure you are following along…
SUBSCRIBE TO KITCHEN COUNTER CHRONICLES TO HAVE OUR DELICIOUS RECIPES, FUN CRAFTS & ACTIVITIES DELIVERED DIRECTLY TO YOUR INBOX.
FOLLOW KITCHEN COUNTER CHRONICLES ON