I think we all are looking for ways to simplify our lives. My Facebook feed is filled with articles about "getting organized" and "ways to simplify in 2015". While we didn't make any explicit resolutions, we are always looking for ways to use our time wisely. This is one of the reasons why I am super excited about what we discovered over the holidays. Our local grocery store, the Leslieville Loblaws, has had a complete renovation. Part of the renovation includes the addition of a Click and Collect service for customers.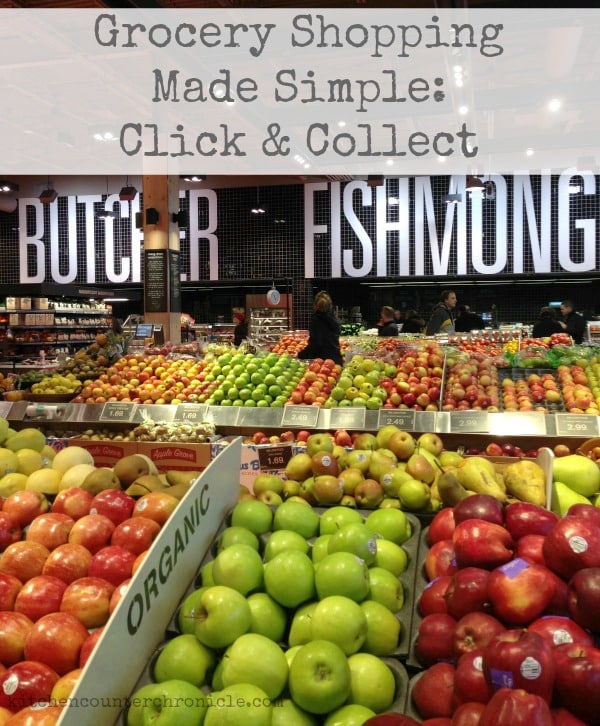 This is the grocery store that my husband stops at most weeknights with my "I only need a couple of things" list. I don't have a car at home and while I can walk to most places, I cannot walk to Loblaws. When I need groceries for dinner, or for the following day, my husband has to stop and pick those things up…no matter what time it is. I know stopping isn't easy for him…it takes time for him to run into the store, get the groceries, pay for the groceries and then get home. What can I do?
Enter the fabulous "Click and Collect" service. This service means a quick and painless pick up for my busy husband on weeknights. I hop on the computer and click my way through the aisles of the store. I fill our virtual grocery cart and select a window of time for my husband to make the pick up. Seriously, simple.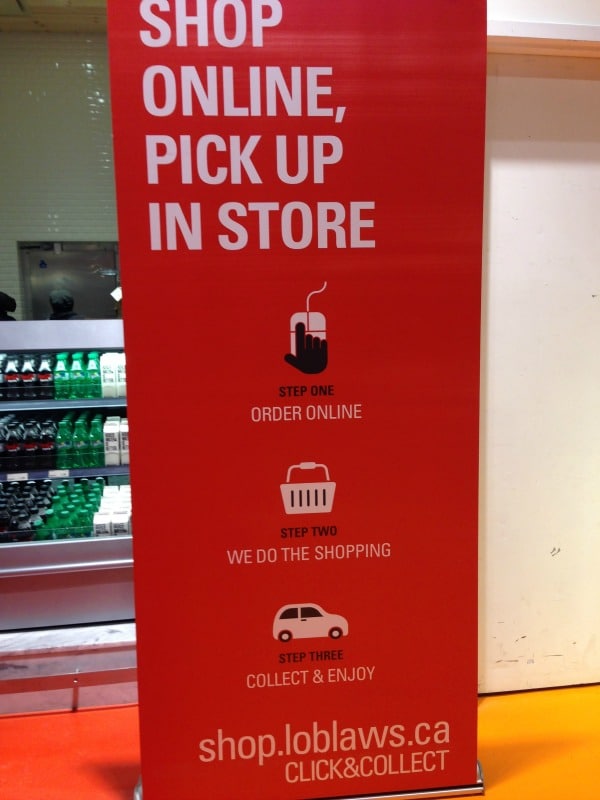 We gave Click and Collect a try over the holidays…we all had the flu the week leading up to Christmas…no one wanted to go out….but we needed groceries. So, we went online to the Loblaws Click and Collect website. Once there, we selected the time we wanted to pick up our order. We reserved our time slot and clicked through the Loblaws' store and added our groceries to the virtual shopping cart. If we wanted brown bananas or green bananas – we just had to make a note in our order. After adding everything to the cart we went to the checkout…added our credit card information and we were done.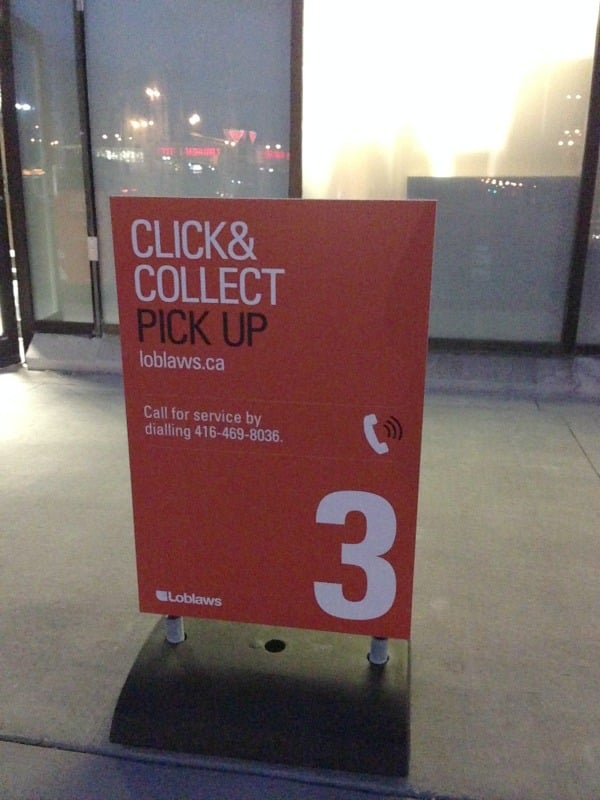 A few hours later, we mustered up some strength and drove over to collect our groceries. There are Click and Collect reserved parking spots right at the entrance to the store. Once we pulled in, we dialed the phone number posted at the parking spot. The Loblaws' staff answered our call and brought our groceries to our car. Done. Our pick up took moments…seriously.
For our flu-filled family shopping could not have been more painless. To be honest, we used Click and Collect three more times over the holidays! While we are a family who loves to go to the grocery store, busy weeknights are when grocery shopping becomes challenging. Click and Collect is helping our family live a little easier, healthier and happier.
During January Click and Collect customers can save $10 off their order…check out all the technical details…The "SAVE $10 OFFER" (the "offer") is valid for Click & Collect customers only, to be used exclusively on shop.loblaws.ca and only at the Leslie/Lakeshore location. Receive $10 off your order before taxes and pick-up fee. To redeem, enter promotional code SAVETEN at checkout. Cannot be combined with any other coupons or promotional offers, is not redeemable for cash and cannot be applied to previous purchases. Order must be placed between Monday, December 15, 2014 at 10AM EST and Saturday, January 31, 2015 at 11:59PM EST. Limit one per customer. We reserve the right to cancel any order due to unauthorized, altered, or ineligible use of discount and to modify or cancel these promotions due to system error or unforeseen problems.
Disclosure: This post was generously sponsored by President's Choice®, the opinions are my own.