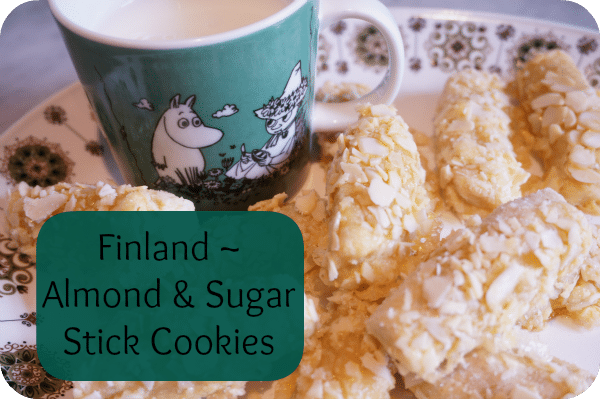 Did you wonder what happened to Around the World in 12 Dishes this month? Well, it's finally arrived. Phew! It's been a busy month and May is almost over. What?! Well, this month we explored Finland. Funnily enough I am reading an Agatha Christie book right now and one of the main characters is an author who writes books about a Finnish detective. So, this was a strange tie in. Anyhow, the girls and I were looking for a fun recipe to make this month and we ended up searching for cookies. I have a very sweet Moomin, a Finnish storybook character, tea cup that I really wanted to use for our Finland dish. So, I filled it with some milk and we baked some delicious Finnish almond and sugar stick cookies.
Finnish Almond & Sugar Stick Cookie
(adapted from AllRecipes.com)
1 cup butter, softened
1/2 cup granulated sugar
1 egg
1 tsp vanilla
3 cups all purpose flour
1/4 tsp salt
2 eggs beaten
1/2 cup granulated sugar
1 cup finely chopped almonds
1. Cream together butter and sugar in a medium bowl. Add egg and vanilla.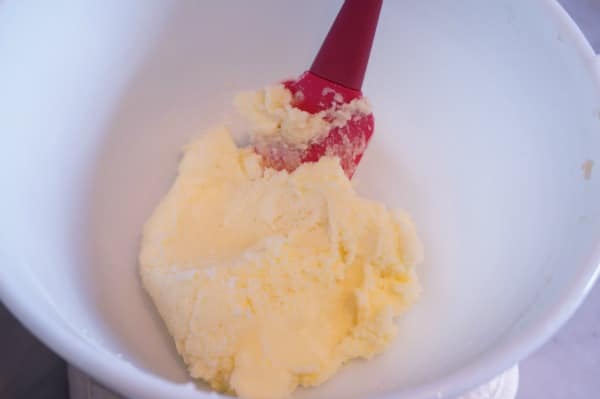 2. Sift together flour and salt in a small bowl. Add gradually to the butter mixture, until dough is formed.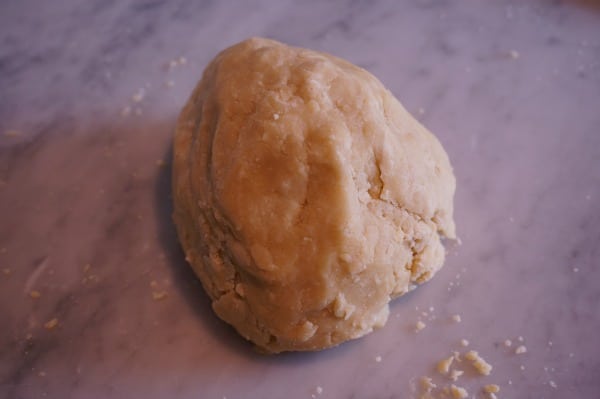 3. Roll dough into small logs..about 2 inches long and 1/4 inch thick. Place on parchment paper lined baking sheet.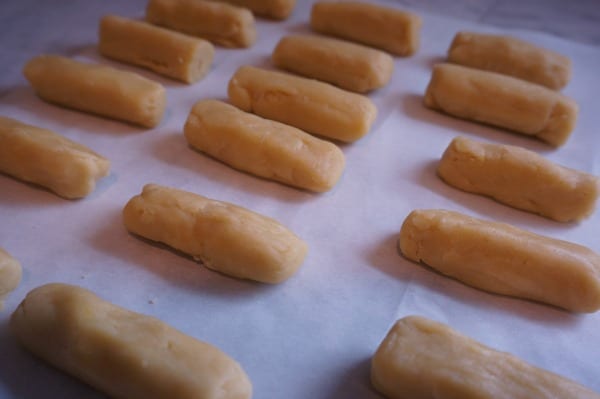 4. Place 2 beaten eggs in a flat bottom bowl. Place sugar and almonds in flat bottom bowl. Dip cookie logs in eggs and then in sugar/almond mixture..coating the cooking. Return the cookie to parchment paper lined baking sheet.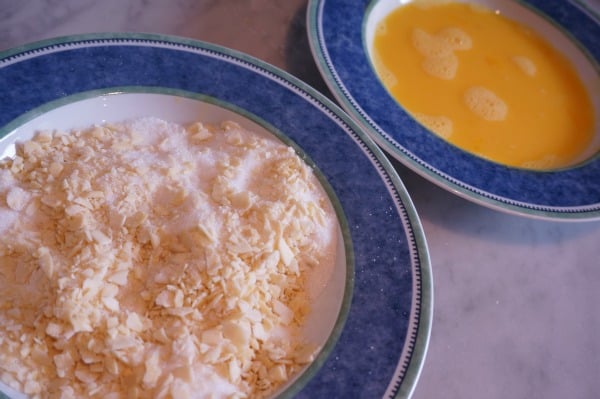 5. Bake in preheated 350F oven for 8 to 10 minutes…until golden brown. The cookies will spread, so place 1 inch apart. Allow them to cool on the baking sheet for 5 minutes before moving to cooling rack.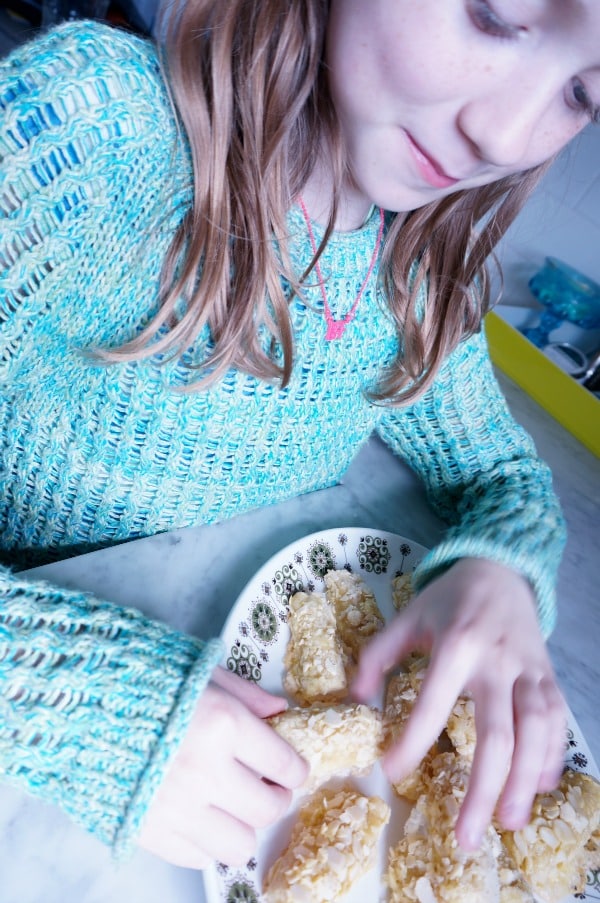 These cookies were delicious. They were light, buttery and sweet. My girls really enjoyed making them and eating them. Another great international cookie.
Now the fun begins. Have you ever been to Finland? Do you enjoy cooking Finnish cuisine? Share your stories with us on the Around the World in 12 Dishes Facebook page. Have you written a post about Finnish cuisine? Please link up your post and we would love to see how other people have been cooking around the world.