When I told my daughter that I wanted to make a Diwali recipe she couldn't understand why. Why would we want to make a recipe for a holiday we don't actually celebrate? This led us to a conversation about different cultures and how learning about holidays can be a great way to explore different cultures and religions. I wanted us to learn about Diwali while trying a recipe that might be found at a Diwali party. After doing some research I combined a few ideas together from what I learned and created an eggless Diwali cardamom, pistachio and almond cookie.
Diwali is a Hindu festival of lights. In most Hindu homes a lamp, or a diya is lit every day of Diwali. In some houses the lamp is maintained continuously and is known Akhand Deep or Akhanda Diya. We discovered that the light in the lamp symbolizes knowledge. The lamp's light removes darkness, which symbolizes ignorance. The lighting of 'diya', or lamp, at home is considered highly auspiciousness as it brings prosperity and good health to the home.
As with most holiday celebrations Diwali involves a gathering of family and friends. At these gatherings many different dishes are shared. We noticed that a lot of the cookies, or biscuits, included the flavours of cardamom, pistachio or almond. We opted to combine these flavours in an eggless cookie dough. These cookies are simple to make and bake up to be crispy and flavourful. These cookies have a lovely balance of warm spice and sweetness. We are certain these cookies will make a delicious addition to our holiday celebrations this year.
Diwali Cardamom, Pistachio and Almond Cookies
1/2 cup room temperature butter
1/2 cup granulated sugar
1 tsp lemon juice
1/2 tsp ground cardamom
1/4 tsp salt
1 cup all purpose flour
2 tbsp chopped almonds
2 tbsp chopped pistachio
1. Cream together butter and sugar in a large bowl.
2. Add lemon juice, cardamom and salt. Mix until combined.
3. Stir in flour, in 3 batches, until dough is formed. The dough will be on the dry side, but packable.
4. Form a ball of dough and wrap the dough in plastic wrap. Place in fridge for at least 20 minutes.
5. Roll dough on lightly floured surface. Roll dough to 1/4 inch thickness.

6. Use cookie cutters to cut out cookies.
7. Press a small pile of chopped almonds and pistachios into the top of each cookie.
8. Bake cookies in 350°F oven for 10-12 minutes, until golden brown.

9. Set aside to cool on rack and then serve.

These cookies were a wonderful entry point to exploring Diwali with my children. We learned about the traditions of Diwali through food – a delicious way to learn about new cultures and religious traditions.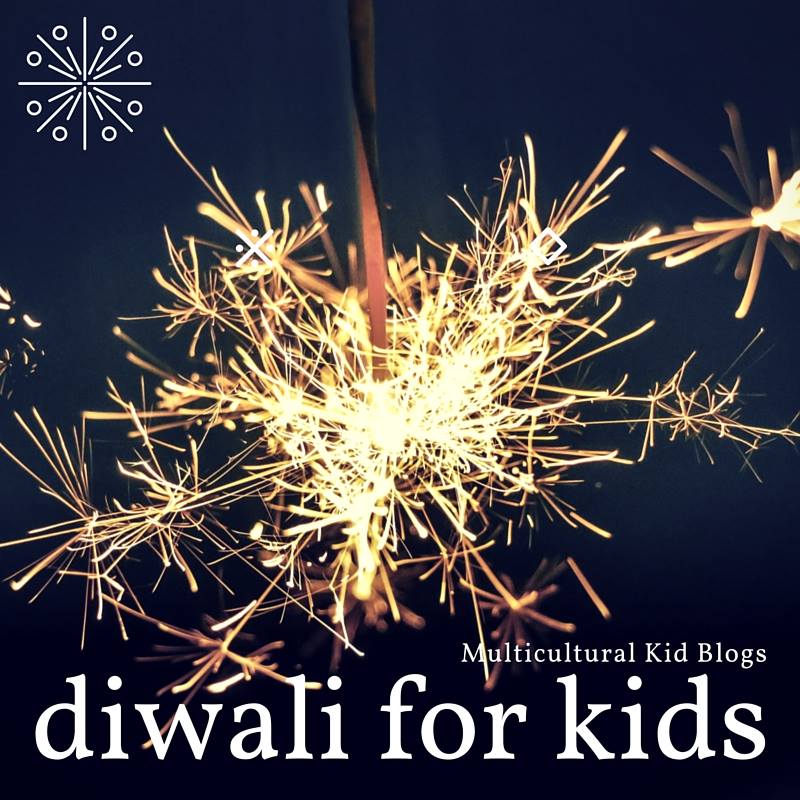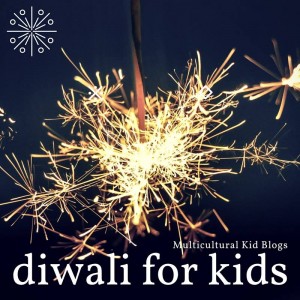 Today's post was part of Multicultural Kid Blogs Diwali for Kids series. Please, click over to Multicultural Kids Blog to check out all the awesome Diwali inspired activities being shared.
Be sure to subscribe to Kitchen Counter Chronicles to have our delicious recipes, fun crafts & activities delivered directly to your inbox. You may also follow along Facebook and Twitter.