I don't know about you, but in the fall I simply cannot resist filling my pockets with acorns and bringing them home. Last autumn while pondering what to do with my collection of acorns I was inspired to turn the tops into little hats.
How to Make A Felt Acorn Necklace
acorn tops
Begin by using a small drill bit to drill 2 holes in the acorn top. You are going to want to protect your work surface with a wooden cutting board.
Next, use the pliers to cut and bend a 1.5″ piece of wire (approximately) in half.
Feed the ends of the wire into the acorn top. Once the wire is fed through the top, use the pliers to bend the wire and close the wire inside the acorn topper. Make certain to keep a loop of wire on the outside of the acorn. This is where the string will be fed through.
Now it is time to feed a piece of hemp string, waxed linen or a small chain through the loop of wire.
To finish the necklace either tie a knot in the string or tie on a clasp. I made mine long enough to fit over my daughters' heads and simply knotted them. However, I still need to add a clasp to the one I will wear.
Related Posts

Here is our tutorial for making felt balls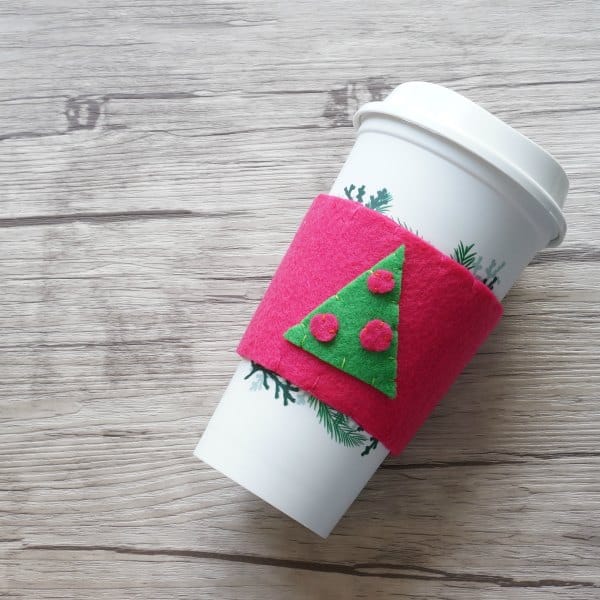 Discover how to make a felt coffee cup cozy
---