Over the last few years, we have had one version or another of a Family Eco-Challenge taking place on Kitchen Counter Chronicles. I used to call it "Green Living" and last year I created the official Family Eco-Challenge. This past year had me climbing the CN Tower in support of the World Wildlife Federation, we gave up gift wrap, we attempted to reduce our food waste and we took on many more small changes. It has been fabulous…but there was one thing missing…you. This year I would love to see what is happening in your house, your garden, your kitchen and wherever you are attempting to live a more eco-conscious life.
So, to help you get more involved I've put together monthly themes…truthfully, my daughters came up with these themes. We tried to look at each season, each month and think about what might be appropriate. Take a look at our Family Eco-Challenge themes…print out the Family Eco-Challenge 2015 (click on the link) theme list…post the list in a place where you will see it…take a picture of how you are embracing the monthly theme and share your pictures on Instagram, Twitter, Facebook or here. Use the hashtag #familyecochallenge.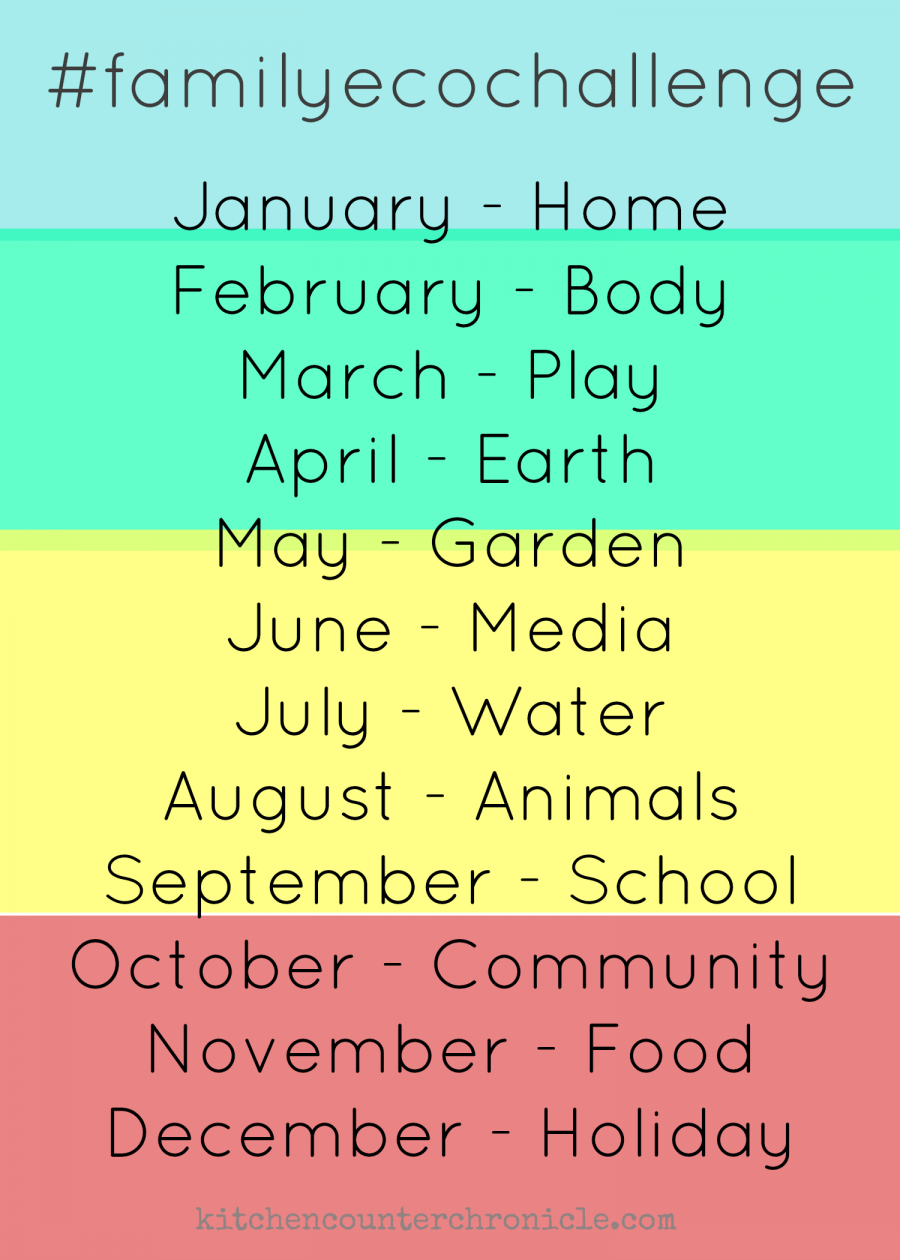 I will continue sharing our Family Eco-Challenge pictures, activities and ideas…we'll be sticking to the monthly themes too. I cannot wait to get started. The theme for January is Home…what does home mean to you and how have you been, or will you be making your home a little more eco-friendly this year? Join in and let's see how big an impact we can have in the next 12 months.
Need a reminder of all that we accomplished last year? Check out our Family Eco-Challenge archives.
Follow Jen at KitchenCounterChronicle's board Family Eco-Challenge on Pinterest.