Here we go with Week 8 of the Family Eco-Challenge. Time is flying by. So far we've started reducing our household waste, conserving energy and looking at the chemicals in our lives. This week we are heading outside of our own home…heading out into the world around us.
One of the reasons we are doing the Family Eco-Challenge is to teach our kids how to be responsible community members. The idea that our actions impact others, goes well beyond our nuclear family. So, the other day as I was skimming through my email inbox I discovered the inspiration for this week's challenge. This year we are committing to taking part in at least 6 community eco-events. What is a community eco-event? Well, I may have invented this term. What I am talking about are community based events that focus on the environment…community eco-events. We are kicking things off with an event that I have wanted to participate in ever since I was a teenager, the WWF CN Tower Climb.
This year the World Wildlife Fund is celebrating the 24th anniversary of their CN Tower climb. If you have only seen pictures of Toronto, you have undoubtably seen pictures of the CN Tower. Once the tallest freestanding structure in the world, the CN Tower is pretty crazy tall. 24 years ago WWF decided that climbing the stairs to the top would be an incredible event and a fun way to raise money and awareness for the tremendously important work they do. On May 3rd, I will be climbing 144 stories or 1776 steps…I'm tired just writing that.
While kids are allowed to join the climb, I thought I would try it this year and maybe bring the kids along next year. For this year, my daughters and my husband will help me fundraise. I signed up a few days ago and simply signing up has opened up a conversation with my girls about the work of WWF; energy conservation, protection of the oceans and animal habitat protection. We are feeling very motivated.
So, this is our first community eco-event of 2014. I'm looking forward to discovering other events we can attend as a family. We'll be checking our local paper, our city's website and the websites of local, national and international environmental organizations for information regarding upcoming events. It doesn't matter how big or small the event is, getting out into our community and joining with others is an important part of learning. Have you ever participated in the CN Tower climb? What community eco-events have you taken part in?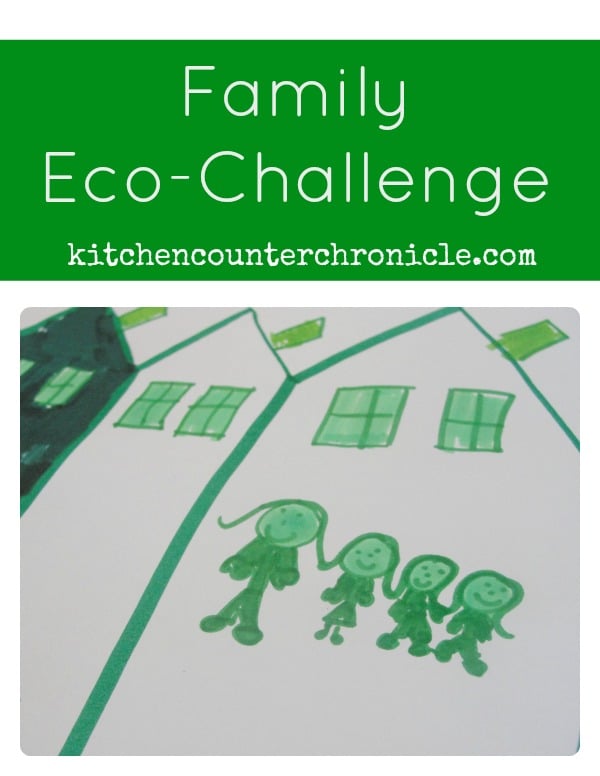 Are you new to the Family Eco-Challenge? Would you like to read more about what we've done so far. Check out our Family Eco-Challenge page. Be sure to let me know if you are following along.