We fell into a Netflix watching rut.
It happened around mid-summer. I realized at the end of our busy summer days our family would sit down to watch something together. We would wind up watching the same programs over and over again. No one wanted to take a risk on something new. The tried and true programs were reliable, fun and everyone could agree on them.
However, I knew that we were missing out on some awesome programs. I needed a way to persuade my family to start something new. As a parent, I know that the fastest way to a person's heart is through their stomachs. I knew that food would be the answer.
And so it went. Boston Chowder convinced my husband to watch the series Jackie. The promise of a fancy restaurant dinner with the entire family convinced everyone to watch Chef's Table…plus we love food shows. We cooked up a batch of witches' brew stew to watch The Worst Witch…which is now a family favourite.
So, what did I learn from this foodie experiment? I learned that while it is very easy to get stuck in a rut…it can be totally delicious and enjoyable to get out of a rut.
I love this infographic from Netflix detailing how you can persuade your kids, your spouse or your parents to watch Chef's Table. The logic is pretty sound, wouldn't you say?
With a new batch of programs coming on to Netflix this fall, how do you get everyone on board with watching new shows? Share your tips below.
What We Are Watching Now – This summer we discovered the new Netflix program Atypical. While my kids aren't quite old enough for the storyline, my husband and I have really enjoyed this show. Take a peek inside the life of a "typical" family – with an "atypical" teenage son. Sam is trying to live a "normal" life and this coming of age story is funny, insightful and honest. If you haven't given it a try, hopefully I've persuaded you!
---
Related Posts
Check out these super cool female characters you'll find on Netflix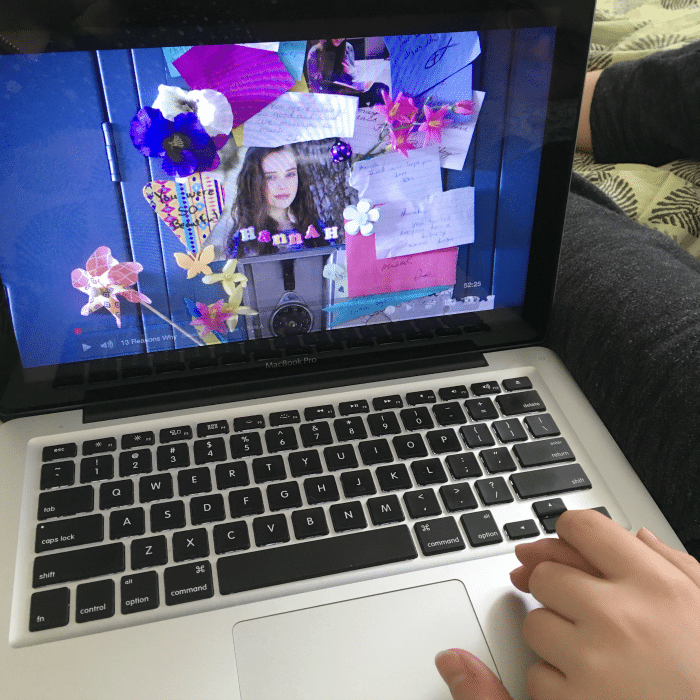 Find out why we watched 13 Reasons Why as a family
---
BE SURE TO SUBSCRIBE TO KITCHEN COUNTER CHRONICLES TO HAVE OUR DELICIOUS RECIPES, FUN CRAFTS & ACTIVITIES DELIVERED DIRECTLY TO YOUR INBOX.
---