There are few things more magical than Christmas lights. I love going for a walk or a drive, in the evening and checking out all of the beautiful light displays in our neighbourhood. We've shared all kinds of fun Christmas games, for families, and this year I wanted to make our very own Christmas light scavenger hunt to play.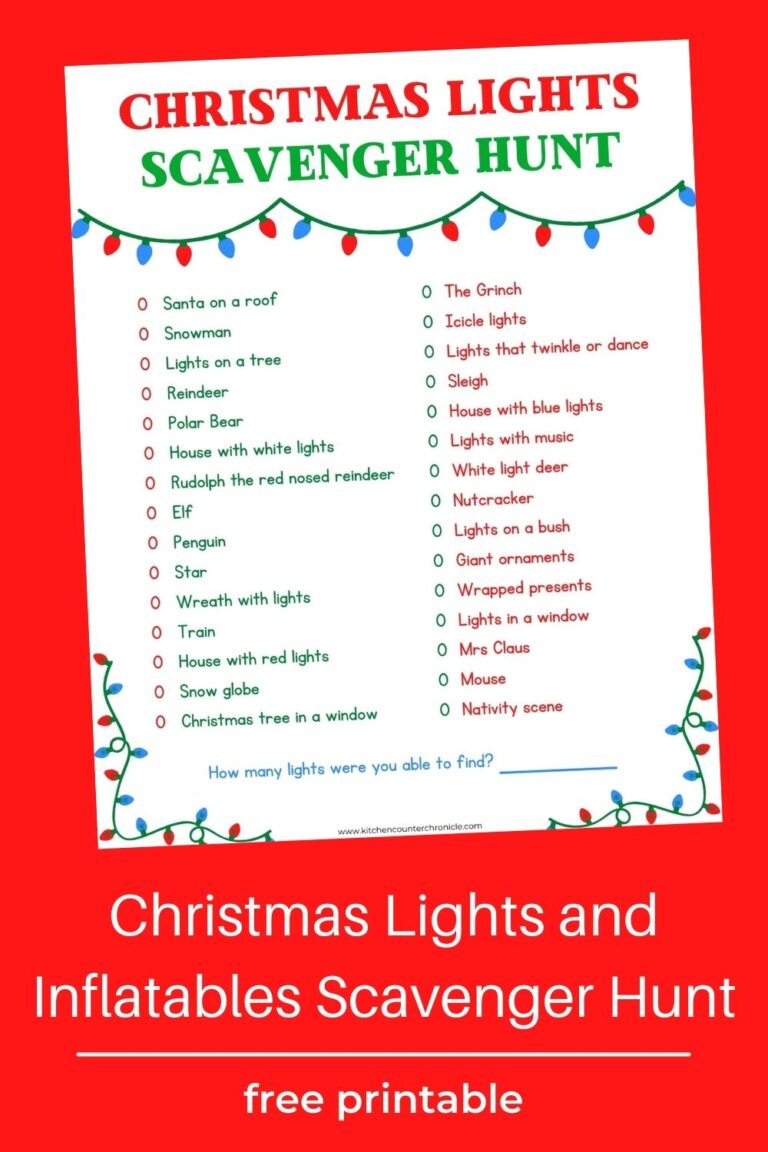 As we inch ever closer to the shortest and darkest day of the year, winter solstice, I love all the glowy light that Christmas lights bring to the city. When I was a kid we put up a simple string of lights and we always hung a lit Santa in the middle of our front window. When the lights came out of the basement, I knew it was almost time to Santa to arrive.
Christmas Lights Scavenger Hunt
As an adult, I love being the one to do all the decorating. Nowadays, lights have come a long way from the simple single strand. There are so many amazing inflatables to entertain the kids and fill our yards. And, even the lights have been kicked up a million notches. Twinkling lights, that can dance to the music are just mind-blowing.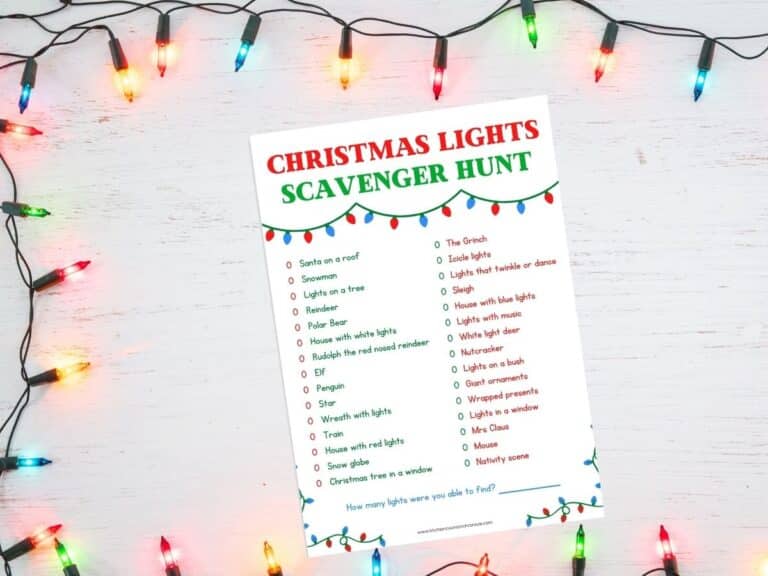 This is why I wanted to make a Christmas Lights Scavenger Hunt. I mean what a fun activity for a snowy night. Print off our Christmas lights scavenger hunt, clip it into a clipboard, bring along a pencil and get searching for all the lighted items on our list.
I've included some of the traditional lights and some of the newer Christmas inflatable ideas too. For instance, I know you can find a Christmas mouse because we put ours out every year! So, keep hunting for those mice.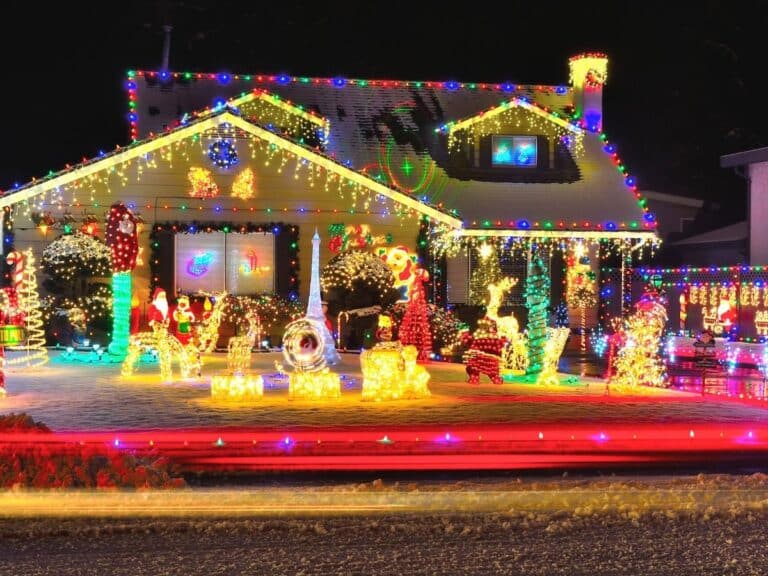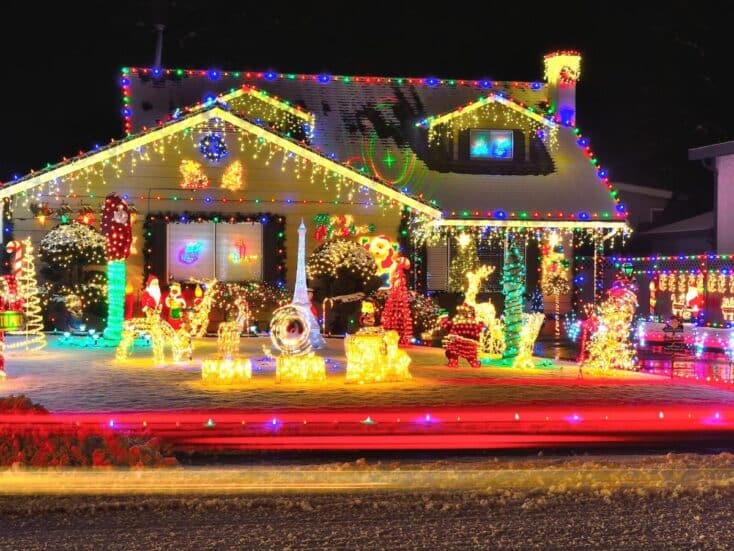 As you find items on your list you can eighter simply check them off or you can take a tally. I'm sure you'll see more than one reindeer on your outing. At the end of the night count up all of your ticks and see how many you were able to find.
Couldn't find everything on the list? Sounds like you need another Christmas light outing! What would you add to the Christmas lights scavenger hunt? Let me know and I'll be sure to update the checklist for next year.
---
More Christmas Games
Check out our Christmas word search game…search around for those Christmas words
Or, try to figure out all of the words in our Christmas word scramble
---
Make sure you are following along…
SUBSCRIBE TO KITCHEN COUNTER CHRONICLES TO HAVE OUR DELICIOUS RECIPES, FUN CRAFTS & ACTIVITIES DELIVERED DIRECTLY TO YOUR INBOX.
FOLLOW KITCHEN COUNTER CHRONICLES ON