Get ready to take the BEST first day of school pictures with this collection of fabulous first day of school photo ideas. Grab the camera and get the kiddos to "say cheese".
Am I a terrible mom if I have never taken a super creative first day of school photos?
I don't think so.
Would it have been awesome if I had of started taking super creative first day of school photos when my kids were in kindergarten…yes.
If you are the sort of parent who loves fun photography then this collection is perfect for you. There are so many ways to commemorate the first day of school…here are a few of my favourite first day of school photo ideas.
6 Fabulous First Day of School Photo Ideas
I love these word bubble mini-questionaires from the blog Just Us Four.
Christina Dieselberg's post that goes along with this fabulous idea, a way to commemorate the first and last first day of school, is a very touching piece.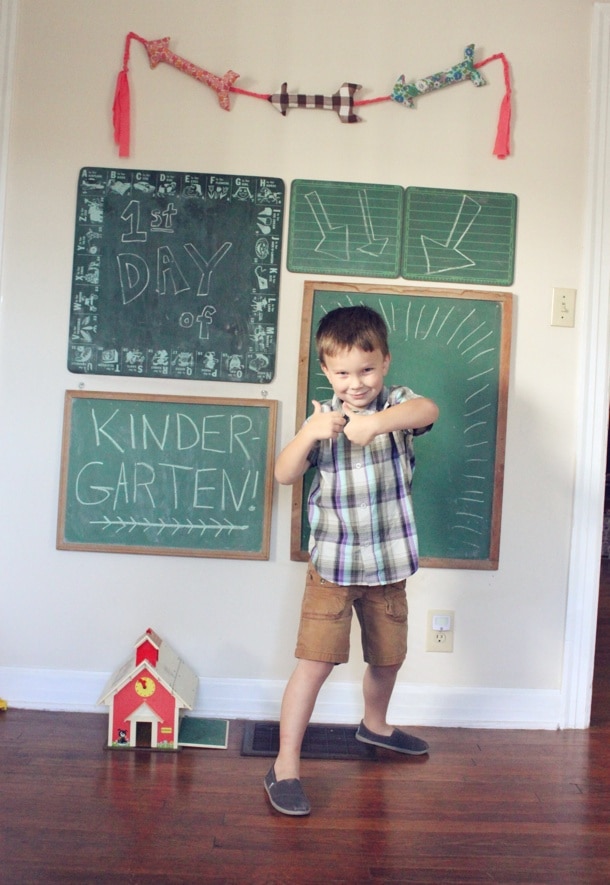 Love this collection of simple chalkboards from Smile and Wave.
Get creative and add some text to a first day of school photo, just like The Suburban Mom did.
I adore Whimsy Love's reality check, first day of school photo session…'cause it isn't always easy to get the kids to strike a pose.
Mom Always Finds Out made a pretty creative picture frame prop that can be easily reused year after year.
There truly are a lot of great ideas and inspiration for first day of school photos. On the first day of school we always take a picture of our girls sitting on the front steps of our house. It's a pretty simple photo, but it has been amazing to watch them grow from kindergarten to grades 2 and 5! I also love taking pictures of their backpacks…seeing how their style changes over the years. We have also taken some great candid pictures of the girls walking to school together, I think those are my favourites.
Do you have a first day of school photo tradition?
Don't forget the most important part of the first day of school photo taking tradition…sharing your pics on social media!
We love seeing all those smiling faces filling up our Instagram and Facebook feeds. Use the hashtag #firstdayofschool and be prepared to get a blast of sweet smiles.
---
Check out these other helpful back to school posts…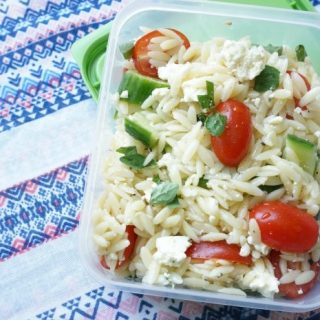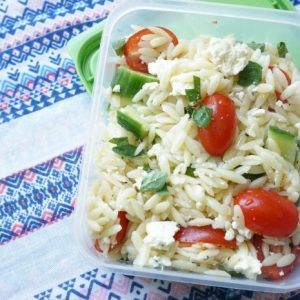 Fill the lunchbox with this awesome Greek pasta salad
How fun is this seasonal Christmas lunch box?!
---
Looking for other fun ways to connect with your family?
Be sure to check out Kitchen Counter Chronicles on

Facebook

and

Pinterest

.
---