So, you didn't really think there was going to be a list of the "5 Easy Steps to Perfect Breastfeeding" did you? Nope, sadly there is no tutorial on the blog today. As we enter May and skip our way toward celebrating Mother's Day I thought I'd share some of my observations of motherhood. Maybe your story is just like mine, or maybe you experienced the complete opposite. Breastfeeding, in particular, is one of those crazy things that is entirely unique to your experience. Here is what happened for us…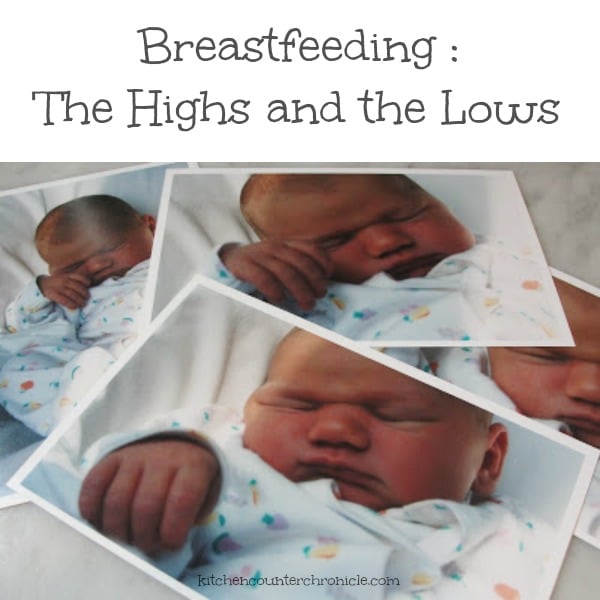 When I was pregnant with my first child I was pretty sure I could handle child birth, but I was terrified of taking care of a newborn. People told me that breastfeeding was going to be; a challenge, the most beautiful experience, the only way to feed a baby, impossible, painful and blissful. I had faced some challenges in my life before…haven't we all. However, nothing had prepared me for breastfeeding.
My eldest daughter was born during the
SARS
epidemic (did they officially call it an epidemic?) If you don't remember, or didn't live in Ontario, SARS was the respiratory syndrome that swept through our fair province in 2003. It led to closed hospitals, restricted access to all hospitals, a lot of illness and death. It was a truly sad and scary time. When I look back now, I just remember being uneasy about having a baby at that time.
After the successful birth of my daughter the quest for the breast began. Let me just start this off by saying that I ended up bottle feeding my first and then breastfeeding my second – I've lived both the nightmare and the dream. The nurses paraded in with their "helpful" advice. Tossing my baby around and groping my breast…my breast. They poked and prodded and I know they meant well, but they put the pressure on. When the feeding wasn't happening they offered us formula. Tired, beaten down and in recovery we accepted.
When we left the hospital things changed. I was adamant – there would be no formula, no bottle. What I didn't anticipate was that a bad latch could lead to so much pain, so much cracking, so much bleeding. Unfortunately, because of SARS the in-hospital breastfeeding resources weren't as readily available. I lived in a smaller town at the time, and I didn't know how to access any other resources. I sat in my family doctor's office and cried as I said that I was having "a hard time" breastfeeding. She sat and assured me that it was a tough thing to get the hang of. (She didn't last very long as my doctor).
And so I preceviered. I cried at the very thought of feeding my child. I mean really cried. It was just so painful. I got angry that this was happening to me. Why were my breasts not working? Why wasn't my child able to feed in peace? Instead, she was growing angry too. My constant popping her on and off, in an attempt to relieve the pain, was disturbing her whole life. The worst moments were in the shower. I would stand and cry with the water pouring down my back. My breasts were so sore that I could not let the water near them.
Then one day, about 2 months in, I sat on the phone with my best friend and I asked her one more time "Is it okay if I stop? Will she be okay? Will she be healthy? Will she grow?" My friend assured me that my daughter would be fine and I would be a much better as a mom if I wasn't so unhappy and in so much pain. Something clicked and I stopped.
I remember telling my 2 month old, little girl that I loved her, no matter how or what I fed her. I craddled her in my arms, put the bottle in her mouth and sang "You are my sunshine." That moment I quite literally felt a weight lift off my shoulders.
Breastfeeding is a challenge, the most beautiful experience, the only way to feed your baby, impossible, painful and blissful. All of those things are true. It makes me sad when I hear women degrade other women who bottle feed. It also hurts me to hear people complain about the woman who is breastfeeding in a public space. Neither one is motivated by anything but love and a desire to feed their child. That's the bottom line. I have no regrets about making the switch to formula…breastfeeding my first child didn't work for me. I feel no more connected to my youngest child, who breastfed successfully. I love them and am happy that they have both grown into smart young girls. That is how I know I am really a mother.
Be sure to subscribe to Kitchen Counter Chronicles to have our delicious recipes, fun crafts & activities delivered directly to your inbox. You may also follow along Facebook and Twitter.
Looking for more articles about the challenges of parenting? Check out our Parenting Resources boards on Pinterest.
Follow Jen at KitchenCounterChronicle's board Parenting Resources on Pinterest.