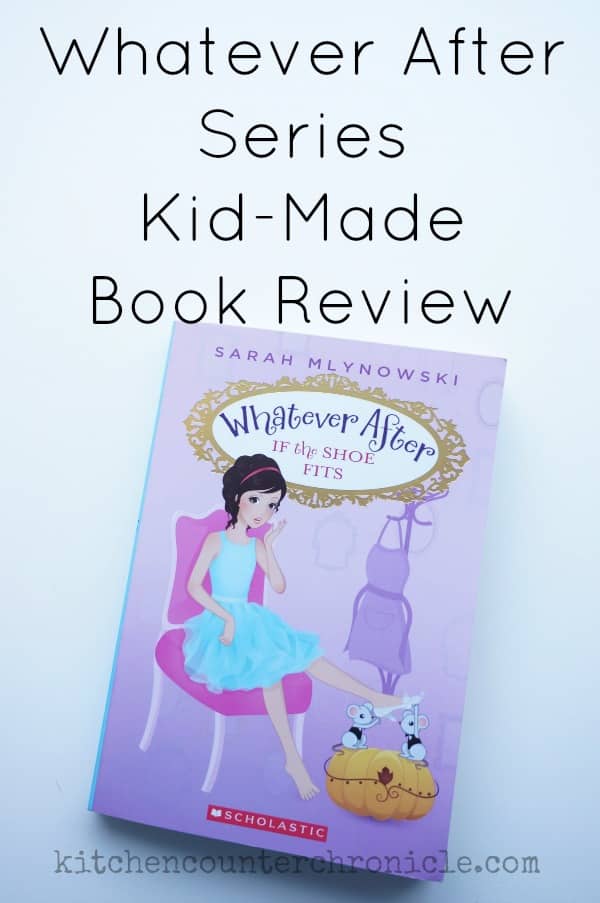 Today is kind of a special day on the blog. My 10 year old daughter is taking the lead on today's post. How did that come about, you ask? Well, last month's theme for the Virtual Chapter Book Club for Kids was fairy tales and fractured fairy tales. At the same time, my daughter was just getting into Sarah Mlynowski's Whatever After Series of books. So, when the opportunity came up for me to receive a couple of books directly from Sarah Mlynowski, I thought this would be a fabulous opportunity for my daughter to jump onto the blog. After a few emails back and forth with Sarah (my daughters thought it was super cool that I was emailing with Sarah), the books arrived in our mailbox. Sarah graciously sent us the first and second books in this fractured fairy tale series. So, here we go. Without further ado…here is my daughter's book review.
 Whatever After Series
"If the Shoe Fits" By Sarah Mlynowski
Main Characters: Abby, Jonah and Cinderella.
Secondary Characters: Prince Jordan, Farrah (fairy godmother), Betty (stepmother), Beatrice/Kayla (stepsisters).
Setting: In Floom, which is where Cinderella lives.
Main Events: Shoe falling and making Crownies (brownies).
Problem: Cinderella's slipper was dropped on her foot and now her foot is broken and very swollen so now her foot won't fit in the slipper.
Climax: The door opens and the shoe falls out of her hand and on to her foot with a SMASH!!!
Clues: She had to sell Crownies, the fairy godmother helps only if she is self-reliant.
Rating: I rate this book a 5 out of 5 because it was very detailed and it explained the characters well. I love this book and I would recommend it to others.
There you go, a 5 out of 5 rating. I have to say, as a mom I too give these books a 5 out of 5 rating. While I totally love classic fairy tales, this new generation of modern fairy tales is engaging and fun to read. The moral of the story has changed a little bit, the female characters have to be a little more self reliant (to steal a term from my daughter's review). My younger daughter, 7 years old, read the first book and loved it as well. If you are looking for a book to purchase for a young reader in your family, the Whatever After series would make a great gift. Be sure to hop on over to YouTube and watch our VCBCK co-host, Amanda and her daughter, from The Educators' Spin on It, interview Sarah Mlynowski.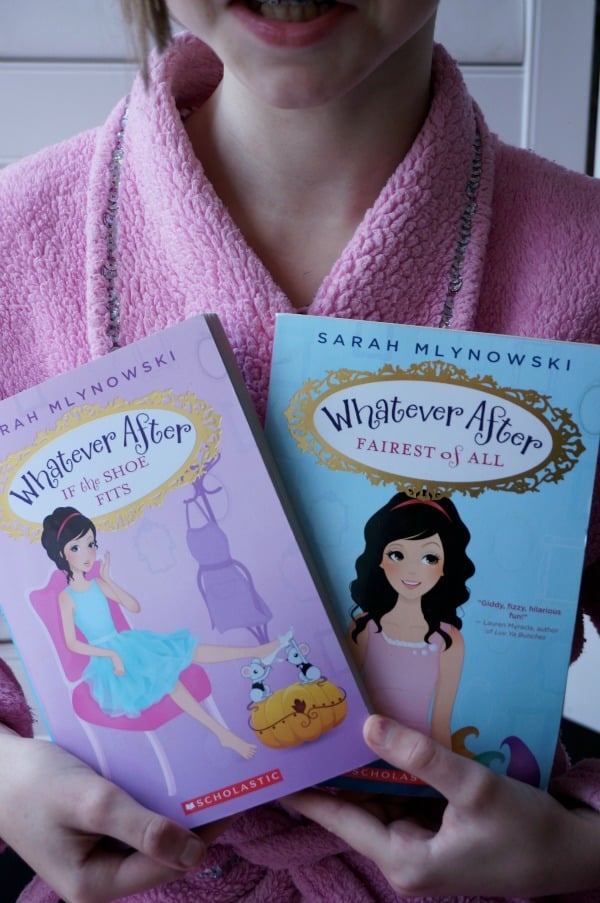 Disclosure – I received books from the author to write this review post. The opinions on this blog are my own (and in this case my daughters).