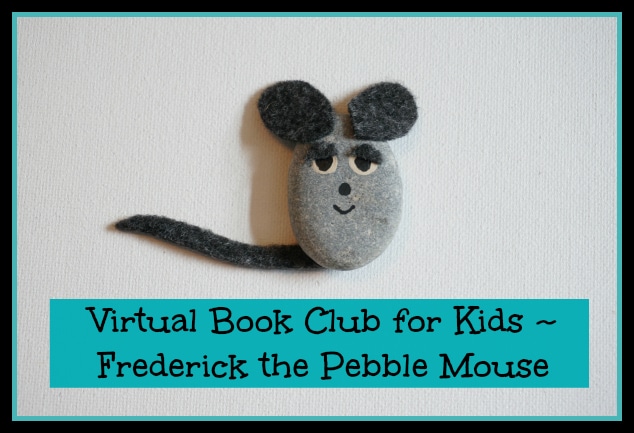 It's time again for the Virtual Book Club for Kids. Last month's exploration of David Shannon's "A Bad Case of the Stripes" was so delicious and fun. This month we are profiling the wonderful author and artist Leo Lionni. I must say that I absolutely adore Leo Lionni's books. The artwork has always appealed to me and my daughters. I remember the first time I read "Frederick" and thought he was the cutest little mouse. So, I knew exactly what I wanted to do for this month's book and this month's activity. I simply had to make my very own little Frederick, and his friends, out of beach pebbles. Frederick's shape and colouring are perfectly pebblish (not sure that's a real word). Here is what we did.
Gathered up 5 pebbles from the beach.
Painted on the eyes, using white and black paint. Painted on the little noses and the little mouths.
Cut the tails, ears and eye lids from grey felt and used white glue to adhere them in place. * Now the ears fell off when the girls played with them so I will be re-attaching them with a glue gun *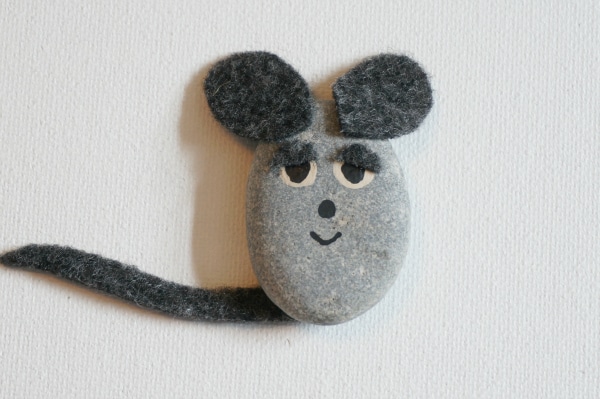 Time to play! My daughter came home from school and decided that she had to make Fredrick and his friends a rocky background to play with. She simply used various shades of grey paint and a piece of hard board to create the backdrop.
Once everything dried, the playing could begin. What I think I love the most about the book Frederick is how important imagination, creativity and poetry become to the little mice. I value these so very much. I love Frederick's passion for poetry and the joy he brings to his friends with his beautiful spirit and inspirational words.
It is time to check out all the great Leo Lionni inspired posts that everyone has put together. Please link up any Leo Lionni post that you may have created. And, don't forget to visit the 
Virtual Book Club for Kids' Facebook page
, a great reading resource for parents with growing readers.