Hot chocolate to the rescue. In our house hot chocolate is the go-to winter beverage for our kids. They will drink tea, but they would much rather sit down to a mug full of hot chocolatey goodness.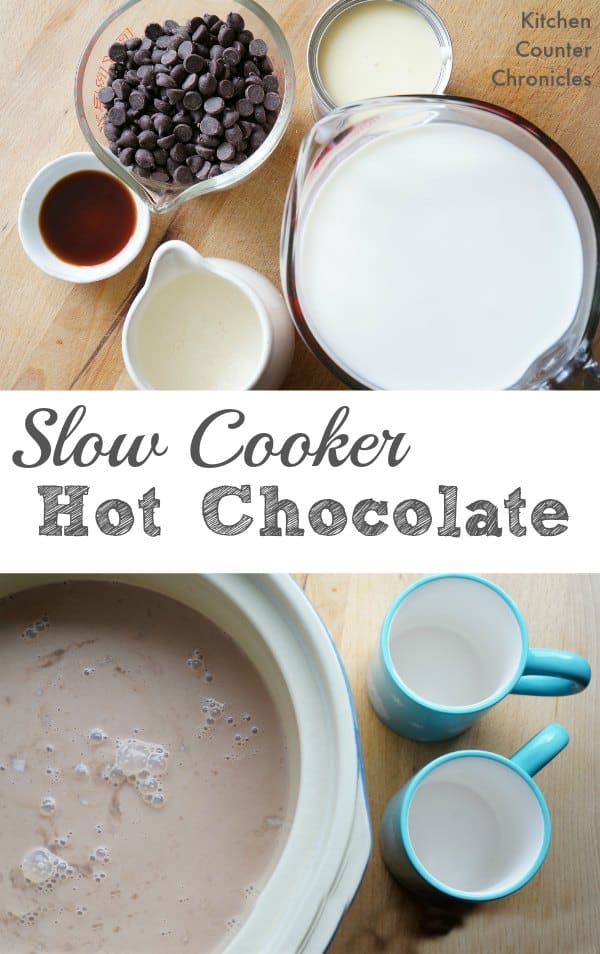 The reality is that it can be hard to find a good cup of hot chocolate on the road. Many coffee shops focus on the coffee and opt to use instant hot chocolate. Yes, they try to make something palatable, but they tend to be either chalky or far too rich. We found a deliciously simple solution. When we finish up a day out skating or exploring the city we come home to a slow cooker full of warm hot chocolate.
Yep, slow cookers aren't just for stew! The same reasons we love to cook dinner in the slow cooker are the same reasons why slow cookers are perfect for hot chocolate. Low and slow heat is ideal for melting chocolate and slowly creating the BEST hot chocolate. It really is as simple as throwing everything into the slow cooker and walking out the door. Don't forget to bring home some whipped cream!
Family Favourite Slow Cooker Hot Chocolate
2 litres whole fat milk (3.25% fat)
1 cup heavy cream or whipping cream
14 oz can of sweetened condensed milk
1 tsp vanilla
2 cups semi-sweet chocolate chips
whipped cream or marshmallows
Pour milk, heavy cream, condensed milk, vanilla and chocolate chips into the slow cooker. Whisk to combine.

Place the cover on the slow cooker and set the slow cooker on the low setting for a minimum of 2 hours. Hot chocolate can be left on low heat for as long as you need.
Whisk before serving. Top with freshly whipped cream or mini marshmallows.
Okay, I cannot deny that this hot chocolate is rich and high in fat. Yep. The intention is not to let the kids drink the entire pot. In fact, this recipe is great for a crowd – think post-skating, post-skiing, apres ski, birthday party, Super Bowl Sunday. Alternately, drink a few cupfuls, then transfer any left over hot chocolate to a large mason jar and store in the fridge for 3-5 days. To warm it up again, simply pour it back into the slow cooker on the low setting for 30 minutes.
---
Related Posts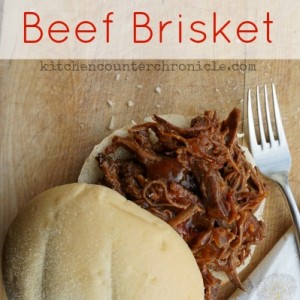 Amazing slow cooker beef brisket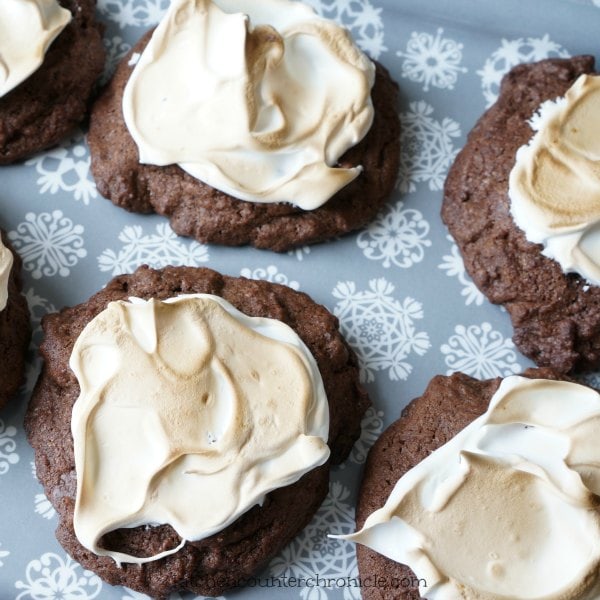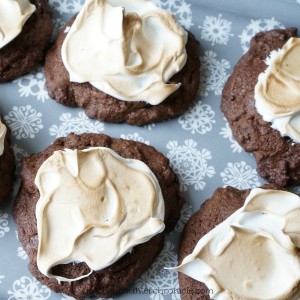 Hot chocolate cookies with marshmallow topping
---
BE SURE TO SUBSCRIBE TO KITCHEN COUNTER CHRONICLES TO HAVE OUR DELICIOUS RECIPES, FUN CRAFTS & ACTIVITIES DELIVERED DIRECTLY TO YOUR INBOX.
---