A few weeks ago, a member of our extended family lost his lifelong struggle with depression. Despite everyone's love and support, his mental health battle was too difficult to overcome.
In the wake of his passing we have had many conversations with our daughters about depression. Raising children lands parents in many challenging conversations…these conversations have been particularly tough. Fortunately, we started laying the ground work for these kinds of conversations many years ago. One of the most effective ways to help a person understand mental health issues is to raise them to look at mental health as a regular part of our overall health. Taking away the stigma around mental health is very powerful. As parents, this has been one of our parenting goals.
On January 31st, the eighth annual Bell Let's Talk Day is inviting Canadians to join the conversation and work toward ending the stigma around mental health. Honestly, I love the Bell Let's Talk Day…this post is in no way sponsored…I'm just out here spreading the word because I believe in the power of conversation.
This year, Bell Let's Talk Day is introducing us to the stories of people living with mental health issues and those people provide support. It is very powerful, listening to the stories these individual share – their real life experiences of dealing with stigma, seeking out support and navigating through their lives. Really amazing stories.
From a parent's perspective, I am always looking for ways to raise more empathetic human beings. I have expanded the 5 ways to end stigma that was developed by Dr. Heather Stuart, the Bell Mental Health and Anti-Stigma Research Chair at Queen's University. Adding in the challenging perspective of being a parent, so that we can, hopefully, raise a generation of humans that don't even know what the stigma around mental health is.
5 Parenting Tips to End the Stigma Around Mental Health
Words Matter – The words we say matter, especially when it comes to speaking about stigmatized topics. What words do you use around your children when you are talking about people with mental health issues? As parents it is important to remember that our kids are always watching and listening. What alternative words could we be using?
Educate Yourself – Mental health is all around us. Many times these challenges lurk silently beside us, within us or inside our children. Educate yourself so you can better identify and understand the signs of various mental health issues. There is so much information that is easily available online, in libraries and at the doctor's office. Have a read and you will be better able to help yourself and others. There are any number of great books that kids can read too.
Listen Up – This one goes hand in hand with educating yourself but, even an uneducated parent can take the time to sit down and listen to a child. You might remember that my word of 2018 is "listen" – so this truly speaks to me. You can make a real impact in your child's life by simply by slowing down and listening. Bedtime is a great time to chat with children…the lights are low and the room is quiet. Another great place to talk with kids is in the car. Children can have a hard time expressing their emotions when they are sitting face-to-face with a parent. Mom driving and kid in the back seat, removed the uncomfortable eye contact factor. Give it a try the next time you're on a drive with the kids.
Talk – Have you ever been in a situation where someone else says something that you were thinking about, but you weren't brave enough to say? Yes. Then, you understand how important it is to talk about mental health issues. You might say something that resonates with someone else. Children need to know that their parents have struggles and that it is safe to talk about those struggles. When we lost our family member to depression we opened up the conversation, we didn't hide anything. Talking about struggles takes away the unknown and provides comfort – even when you're dealing with a tough topic.
Kindness – Watch the world around you change when you choose kindness. Approaching other people with kindness and empathy is good for not only their mental health, but your own mental health too. Be kind and model kindness to your children.
So, how does Bell Let's Talk Day work?
It's all about being social. Bell will donate 5 cents to Canadian mental health programs for each of these interactions on January 31, at no extra cost to participants:
Text and talk: Every text message, mobile and long distance call made by 

Bell Canada

, Bell Aliant and, new this year, Bell MTS customers in 

Manitoba

Twitter: Every tweet using #BellLetsTalk and Bell Let's Talk Day video view
Facebook: Every view of the Bell Let's Talk Day video at Facebook.com/BellLetsTalk and use of the Bell Let's Talk frame
Instagram: Every Bell Let's Talk Day video view
Snapchat: Every use of the Bell Let's Talk geofilter and video view
They have every social media platform covered – so there really is no excuse for every Canadian not to participate. So set an alert on your phone or go old school, and place a sticky note on your laptop, whatever works for you. Remember to participate on January 31st and help make this year's Bell Let's Talk campaign the most successful ever.
---
Related Posts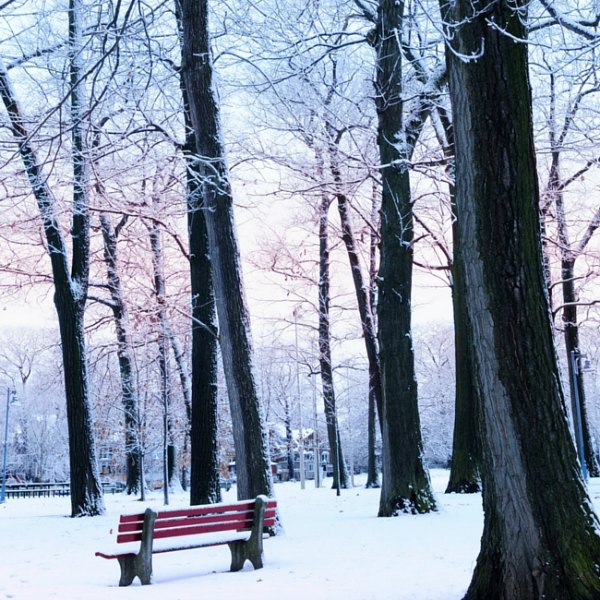 A few simple ways to beat the winter blues
Tips for talking with kids about mental health
---
LOOKING FOR MORE WAYS TO CONNECT WITH YOUR KIDS?
COME JOIN KITCHEN COUNTER CHRONICLES ON FACEBOOK, PINTEREST AND TWITTER.
---