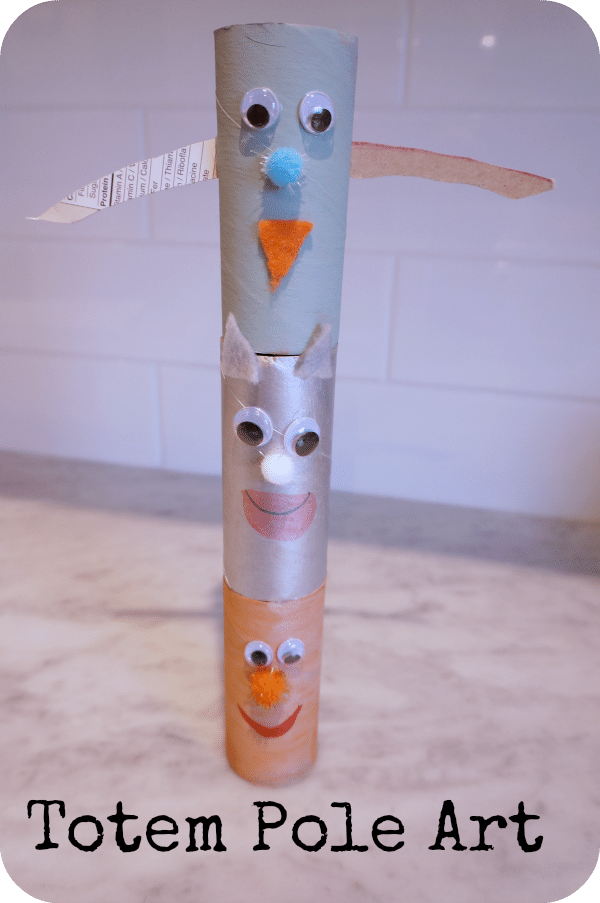 I love introducing my kids to new artists, new materials and new techniques. This time around I thought that we would explore the work of early Canadian artists, the First Nations artists…specifically focusing on totem poles. Be sure to check out all of our amazing art projects for kids.
I have always had a love for totem poles. They seem so magical to me. I'm not sure if it's their grand presence or the stories they seem to hold that make them seem so beautiful. I wanted to introduce totem pole art to my girls and the totem pole artist, Norman Tait.
Norman Tait is a totem pole carver from the Nisga's nation of British Columbia. Tait is a world-renowned totem pole carver, with his totem poles erected around the world. Historically, totem pole artists use animals and spirits to represent people, history and events. The beings are stacked one on top of the other to create a glorious monument honouring or celebrating a family or group. This concept has always intrigued me and I hoped it would inspire my eldest daughter. After taking a look through examples of Norman Tait, and various other totem poles, we gathered up our supplies and got ready to create.
Build a Toilet Paper Roll Totem Pole
toilet paper rolls
paint
paintbrush
googly eyes
glue
markers
felt
First, paint a bunch of toilet paper rolls in various colours and once they were dry select which rolls you want to use for the totem pole you are making.
My daughter decided that she wanted to make a totem pole to represent our family. She wanted to create an animal that she felt symbolized each of us. My husband is the grey wolf, my youngest daughter is the raven, my eldest daughter is the fox and I am the bear (she actually didn't end up making mine….I'm not sure why?)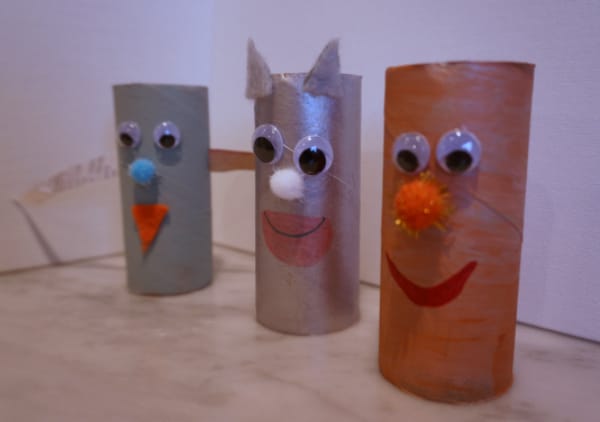 She made sure to add the recognizable features of each animal…tail, wings, ears.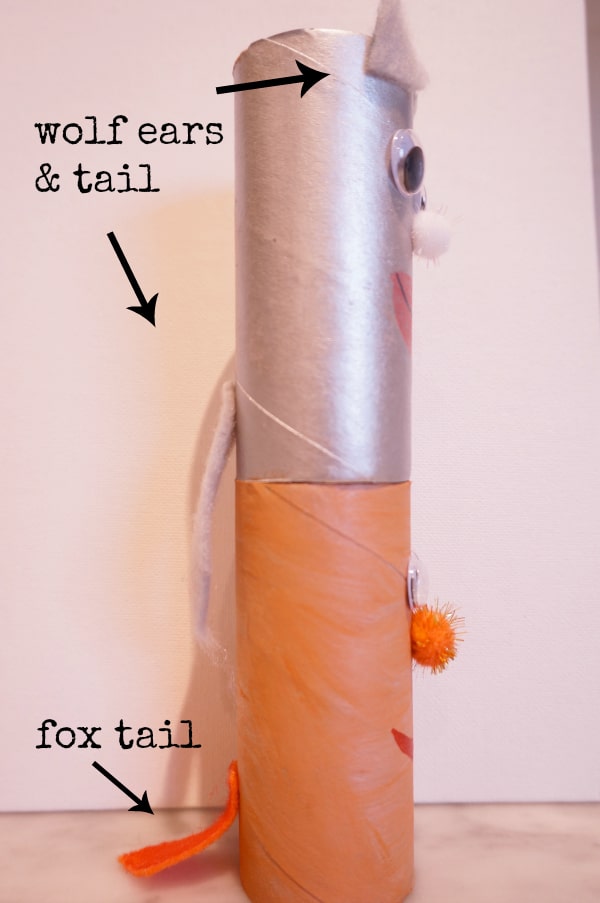 Once the animals were completed she piled them up and made the totem pole…you could use a hot glue gun to permanently stick the animals together, but my girls were having fun rearranging the animals, so she left them free.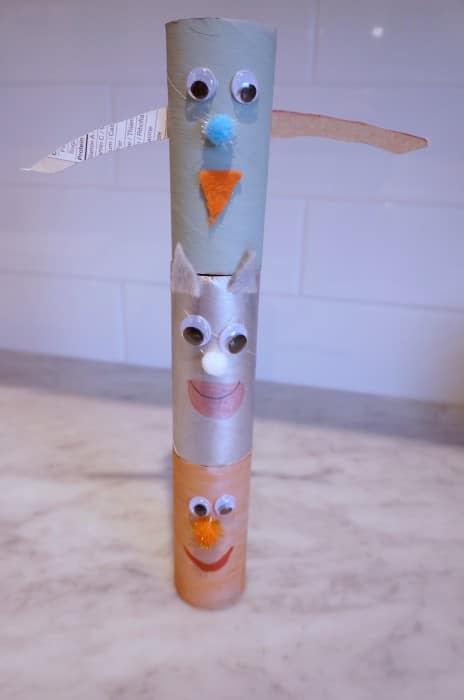 I loved this project. A simple way to be introduced to the incredible work of First Nation's artists. Where we live, in Toronto, there isn't a lot of First Nation artwork around. We definitely can find it at the AGO (Art Gallery of Ontario), but it isn't as readily accessible as in other parts of Canada…which is unfortunate. I think this activity has opened a door to a whole new world of art that we will explore.
Have you ever seen a totem pole in real life? What animal do you think would best represent you?
---
Make sure you are following along…
SUBSCRIBE TO KITCHEN COUNTER CHRONICLES TO HAVE OUR DELICIOUS RECIPES, FUN CRAFTS & ACTIVITIES DELIVERED DIRECTLY TO YOUR INBOX.
FOLLOW KITCHEN COUNTER CHRONICLES ON
FACEBOOK:: PINTEREST:: TWITTER::INSTAGRAM