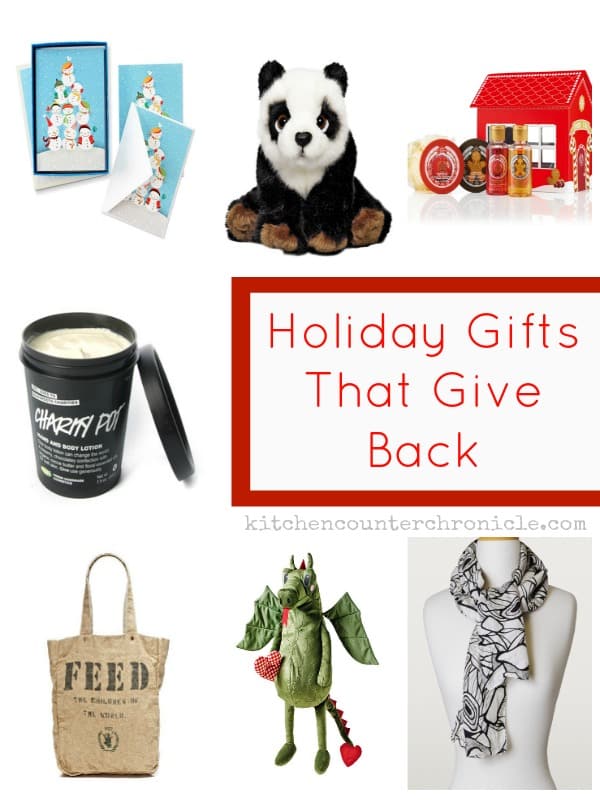 The week of holiday giving continues with this fantastic list of gifts that give back. I don't know about you, but I love when something I purchase comes with a back story. How was it made and who made it? Does the money I spent help others? I've filled this list with items for everyone on your holiday shopping list.
Adopt an at risk species with the World Wildlife Fund and the net proceeds will help support their conservation efforts.
Your adoption kit includes a small stuffed animal, an official adoption certificate and a tax receipt.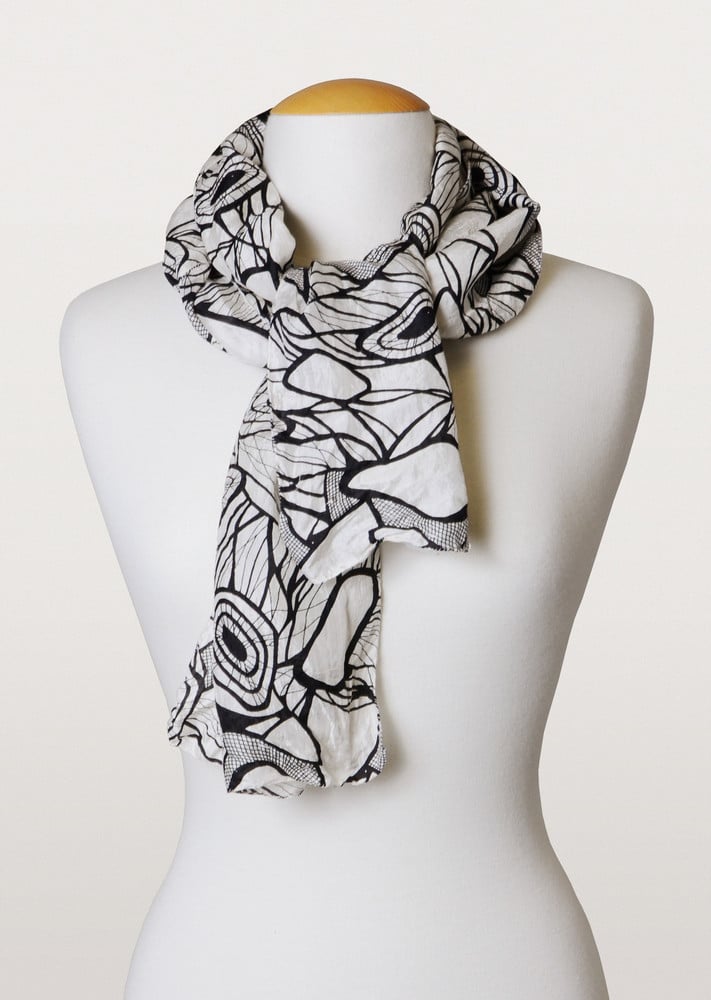 Who doesn't love a beautiful silk scarf?
Purchase this river rock scarf from Ten Thousand Villages and you will be supporting artisans from West Bengal and Uttar Pradesh. Ten Thousand Villages is the largest Fair Trade organization in North America.
A stuffed toy that helps provide education opportunities to children – the Soft Toys for Education campaign at IKEA sees $1 from the sale of every stuffed toy improving children's education in Africa, Asia and Eastern Europe.
For the fashion conscious person on your list, grab a Feed Bag from Feed.
Money raised from the sale of Feed Bags and accessories is used to provide meals, nutritional education and micro-nutritent supplement programs to school children around the world.
When you purchase a beautiful pillow covering from Meringue Inc, until December 6th, the profits will be donated to World Vision Typhoon Haiyan Disaster Relief Fund. Be sure to swing by  and check out the cute video updates from the children of Meringue founder, Helen Billet. They will fill your heart with joy and explain all the details of the Pillow Project for the Philippines campaign.
Eliminate pesky dry winter skin and every cent from the purchase of the Charity Pot (excluding taxes) goes to support grassroots charities around the world.
Colorectal Cancer is the third most common cancer and the second most common cause of death from cancer for both Canadian women and men. I know the reality of Colon Cancer, my mother passed away from this terrible disease. Purchase a sweet and soft Wendy Bear and the money you spend will support the important work of Colon Cancer Canada.
When you send out your Christmas cards, send along the spirit of Christmas giving with UNICEF's fun holiday cards, available at Hallmark, Pier 1 Imports and IKEA.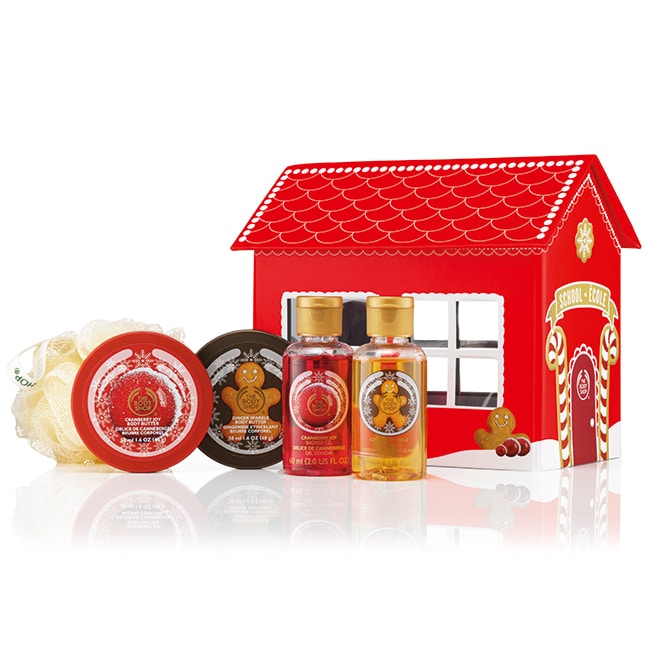 The Body Shop and is building schools in developing countries, with the help of money raised from the purchase of their various Christmas gifts…like the super cute Gingerbread School House.
I hope this list has inspired you to spend your holiday dollars a little differently this year. You can spread the cheer all around the world with these beautiful purchases.