Spring is in the air and it's time to get outside and play. But, spring also means lots of rainy, cold days…not ideal for getting outside to play. We've got the perfect solution for keeping the kids happy on rainy days…fun spring printable activities. These printable games will save a rainy day.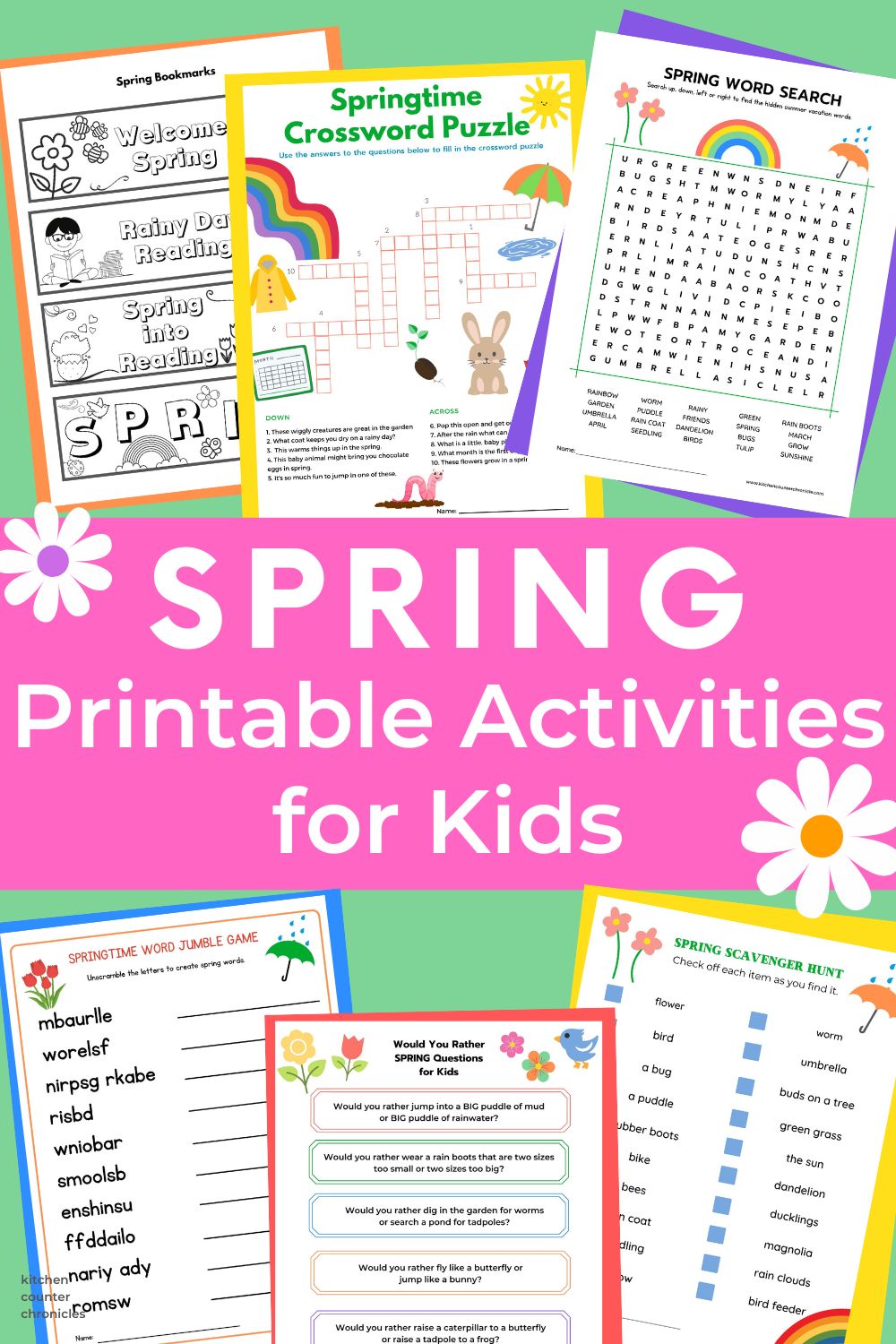 Disclosure: There are Amazon Affiliate links in this article which means, at no additional cost to you, we could receive compensation for our recommendations. You can read our full disclosure policy on our Disclosure Page for more details.
Spring Printable Activities for Kids
It is always good to have access to a variety of different activities for rainy days – in the classroom or at home. These printable games will have the kids searching for words and searching for worms too! Yep, we have a scavenger hunt, a printable booklet, and a few word games. While these are great for the classroom, they are also fun for your next road trip. Print the activities, clip them to a clipboard, and pass the kids some pencil crayons. The backseat will be a whole lot quieter when you and the kids are occupied with these fun activities.
Spring Word Search Game
When I was a kid I loved word search puzzles. They were one of my absolute favorite word games to play. This spring word search printable game is filled with spring words. I love the idea of using rainbow coloured pencil crayons to complete this word search. In the end, you will have a rainbow all over your page. Don't forget to print our spring word search answers sheet.
Spring Crossword Puzzle
Our spring crossword puzzle is a series of questions and clues about spring words. Solve the questions and you will have the words that fill the puzzle. I've also included pictures of the words too, that can help the kids along. And, we also have a printable spring crossword puzzle answer key for even more assistance.
Spring Word Jumble Game
Our final spring word game is our spring word jumble game. Again, we reinforce a selection of spring words that kids will need to unscramble. You will find some of these words in the other word games, and others are only in the word jumble. Word scramble games can be a little more challenging, so don't forget to print the spring word jumble answer key.
Search for Signs of Spring Printable Booklet
When it's time to put on a raincoat and pop up the umbrella be sure to bring our search for signs of spring printable booklet and the pencil crayons. This little booklet has prompts for spring items kids can look for and space for kids to draw what they find. This booklet makes a great spring activity for post-rain walks…when all the worms are out!
Spring Would You Rather Game
Of course, we have a spring would you rather game to share. You know we love all of our would you rather questions, and this set focuses on questions about spring! All kinds of questions about puddles, mud, spring bugs, birds, and more. Our would you rather games are fun for all ages.
Spring Bookmarks to Color
Grab a new spring book from the library and make a spring bookmark to tuck inside. We love making and sharing coloring bookmarks and these spring bookmarks are bursting with all the excitement of spring!
Spring Scavenger Hunt
What is more fun than a scavenger hunt? How many worms will you find? Tally them all up and see if you can find everything in our spring scavenger hunt!
---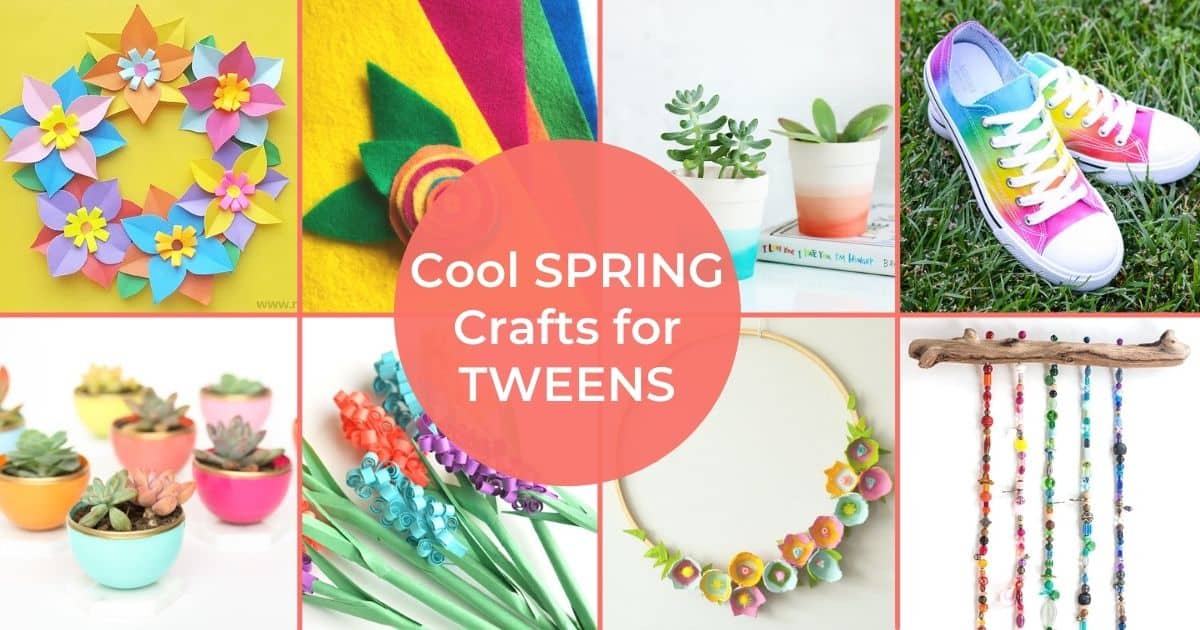 ---
Make sure you are following along…
FOLLOW KITCHEN COUNTER CHRONICLES ON
SUBSCRIBE TO KITCHEN COUNTER CHRONICLES TO HAVE OUR DELICIOUS RECIPES, FUN CRAFTS & ACTIVITIES DELIVERED DIRECTLY TO YOUR INBOX.