Happy New Year! Welcome to 2014. Today I am taking a moment to look back and reflect on what was the best post of 2013. I have to say I had a hard time with this one. What makes a post the "best"? Is it popularity? Is it the number of comments? Is it how much I enjoyed writing it? Is it how much fun my kids had, or how much fun I had, doing the activity? Well, since this is my blog, I figured I could make the final decision. So, here we go…the best from 2013.
The most popular post from last year was my round-up of Valentine's Day crafts that older kids can make. This post was a pleasure to put together and included some truly inspiring craft ideas. With Christmas behind us, this post is actually getting a lot of attention all over again.
One of my personal favourites from 2013, happened to be a favourite of you too…the printable storytelling prompts in a jar post. My daughters absolutely love writing and telling stories and these storytelling prompts have certainly inspired some fun stories.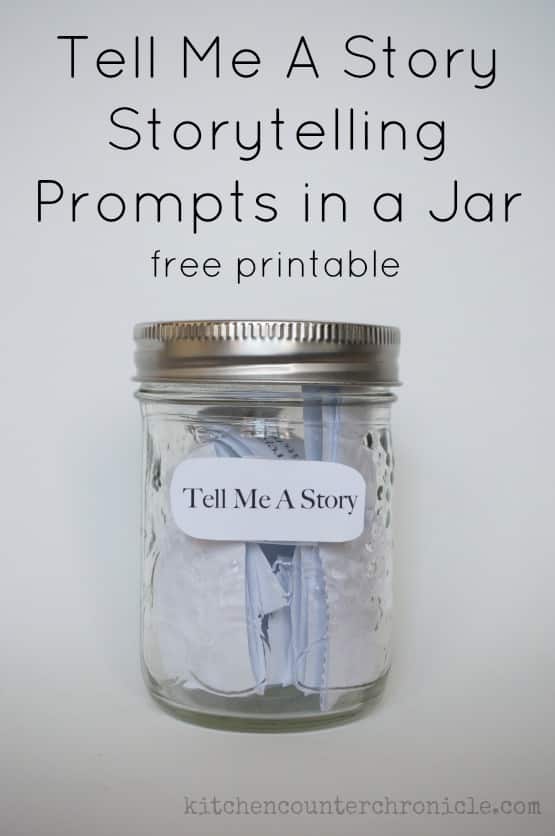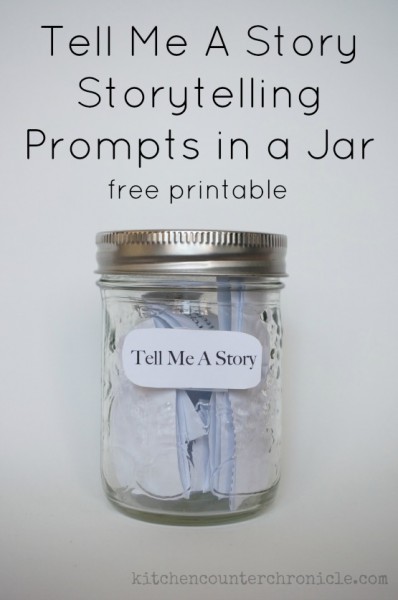 Thanks again for a memorable 2013. The fact that you come here day after day, reading and connecting, is very much appreciated. I hope that in 2014. I can bring you more fabulous crafts, recipes and information. I'm going to be launching a family focused "green" initiative next Wednesday…something I have been wanting to do for a while now…I can't wait to share it with you. I am excited to show you a new feature that will make using my recipes easier.
Are you curious about what some of the best kids activity posts from around the web might be? Well, I've joined forces today with a number of bloggers from the Kid Blogger Network, who have put together their best posts from 2013. Take a look around, and if you are a blogger, please link up your favourite post from 2013…we would all love to check out your work. Cheers to a great 2013 and welcome 2014.
Powerful Mothering, The Good Long Road, All Done Monkey, Afterschool for Smarty Pants,B-Inspired Mama, Babble Dabble Do, Bits of Positivity, Boy Mama Teacher Mama, Caution! Twins at Play, Child Central Station, Creative Family Fun, Creative World of Varya, Cute and Peculiar, Dirt and Boogers, Edventures with Kids, The European Mama, The Eyes of a Boy, The Fairy and the Frog, Frogs and Snails and Puppy Dog Tails, Fun-A-Day!, Glittering Muffins, , Growing Book by Book, Hands on: as we grow, Here Come The Girls, iGame Mom, I Heart Crafty Things, Inspiration Laboratories, Kid World Citizen, Kiddie Foodies, Kids Yoga Stories, Kitchen Counter Chronicles, Lalymom, Lemon Lime Adventures, Let's Play Music, Living Montessori Now, Makeovers and Motherhood, Mama Smiles, Multicultural Kids Blog, My Little 3 and Me, P is for Preschooler, Peckle Pie, Pennies of Time, Playdough to Plato, PlayDrMom, Preschool Powol Packets, Racheous – Lovable Learning, Still Playing School, Smiling Like Sunshine, Stir the Wonder, Teach Me Mommy, Teach Preschool, There's Just One Mommy, Toddler Approved, True Aim Education, Tutus and Tea Parties, Where Imagination Grows, andWildflower Ramblings.