Have a little one heading back to school soon? Check out this collection of back to school books for kids going into kindergarten thru grade 6.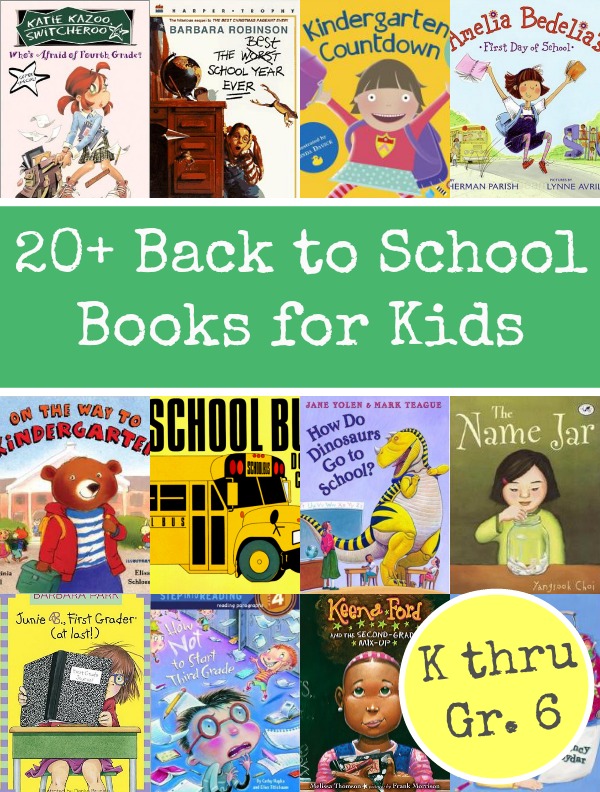 We've made it to the halfway point of the summer and while we don't want to start thinking about heading back to school…the time has come. This is actually a great time to start the back to school book reading.
My daughters love going back to school. However, for many kids the first day of school can be a challenging and stressful event. The start of something new can cause a lot of anxiety for children. Reading books that discuss back to school stressors with children can make children feel comfortable talking about their true feelings.
Books have a wonderful way of alleviating stress in a gentle and sometimes silly way. I've put together a list of books that are perfect for little ones starting kindergarten, first grade and even books that older kids will enjoy. So, grab your library card or head to your local bookstore…it's time to get reading.
Back to School Books for Kids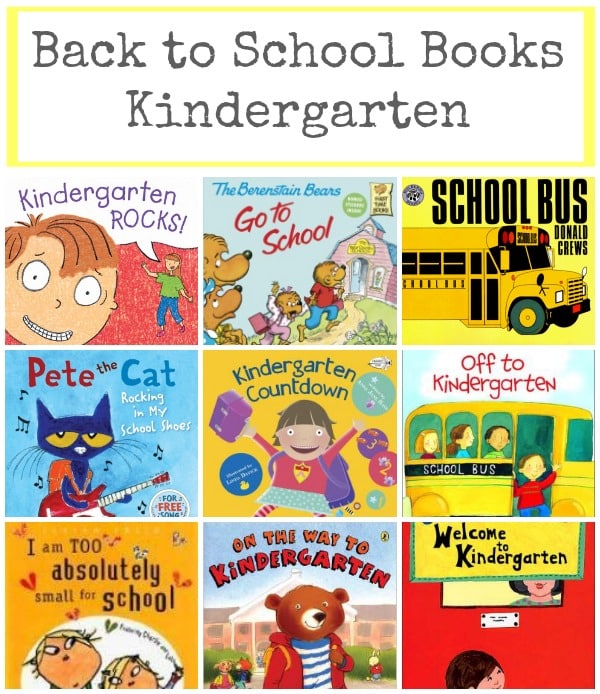 Kindergarten Rocks by Katie Davis is a fun way to encourage your child to talk about her fears and work through them.
The Berenstain Bears Go to School was one of my daughters' favourite books…follow along as Sister Bear goes to school for the first time.
Take a cool tour of Pete's school with Pete the Cat Rocking My School Shoes by Eric Litwin.
Enjoy the excitement with one week to go before school starts with Kindergarten Countdown by Anne Jane Hayes.
What will your child need to bring along when he heads Off to Kindergarten by Tony Johnston.
School Bus by David Crews introduces children to the adventure of riding in a school bus.
I am Too Absolutely Small for School (Charlie and Lola) by Lauren Child looks at the first day of school from the perspective of silly, little Lola.
I just love watching this sweet bear get ready for kindergarten in On the Way to Kindergarten by Virginia Kroll
Welcome to Kindergarten by Anne Rockwell gives kids a peek inside a kindergarten class and the fun waiting inside.
What happens when the dinosaurs head to school? Lots of silly nonsense in "How Do Dinosaurs Go Back to School?" by Jane Yolen.
The Night Before First Grade by Natasha Wing puts a back to school twist on the classic "night before" tale.
Could it be that Junie is finally in first grade? Join the adventure in Junie B. Jones First Grade at Last by Barbara Park.
You know that things are going to get a little topsy-turvy on Amelia Bedelia's First Day of School by Herman Parish.
Welcome to the world of homework, and the responsibility that goes along with it in Zip, Zip Homework by Nancy Poydar.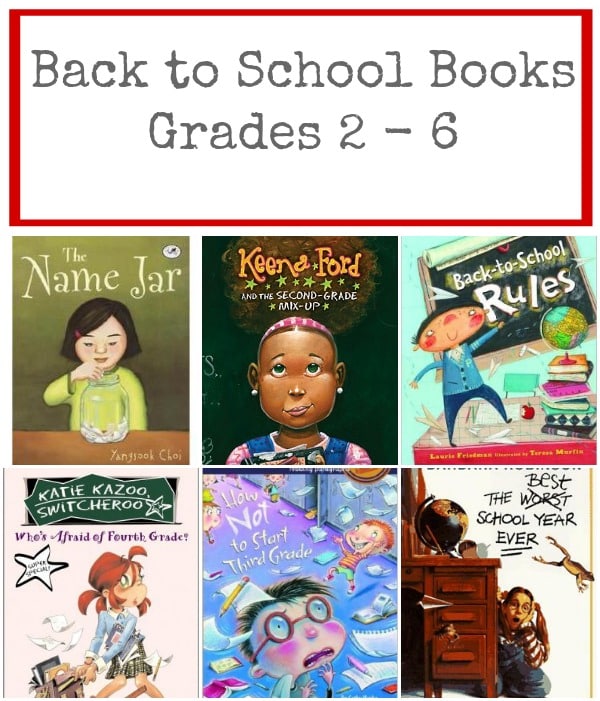 The first day of school at a new school can be difficult, find out how one young girl handles the challenge in The Name Jar by Yangsook Choi.
Sometimes it's not easy telling the truth, especially when cake is involved…Keena Ford and the Second Grade Mix Up by Melissa Thomson.
Find out Percy Isaac Gifford's list of everything you need to know about the Back to School Rules by Laurie B. Friedman.
Starting 3rd grade and your little brother is starting kindergarten! Sounds like trouble in How Not to Start Third Grade by Cathy Hapka.
Katie Kazoo is up to her old switcheroo tricks in Who's Afraid of Fourth Grade? by Nancy Krulik.
Trying to fit in with the "cool kids" can be so hard, especially when Sud's doesn't know know how to be a rat. Fourth Grade Rats by Jerry Spinelli.
Things start going wrong at school…but, who is to blame? The Worst Best School Year Ever by Barbara Robinson.
---
Today, we are super excited to be participating in the Back to School Linky Party, which is being hosted across the Kid Blogger Network. There is also a mega-giveaway (US readers only) taking place. Click through to the Educator's Spin on it for all the giveaway details. There are so many incredible blogs participating, I hope you will take a look through to find the resources and activities that fit your family's needs.
The Educators' Spin On It –All Done Monkey – Artsy Momma – Creekside Learning –Crystal's Tiny Treasures – Fun-A-Day! – Fun Handprint Art – Growing Book by Book –In The Playroom – Inspiration Laboratories – Inspiring NH Kids – Kids Yoga Stories –Kitchen Counter Chronicles – Lalymom – Learning to Walk – Lemon Lime Adventures –Life Over C's – Line upon Line Learning – Little Bins For Little Hands – Living Montessori Now – Look! We're Learning! – Mama Smiles – Multicultural Kids Blogs –Planet Smarty Pants – Premeditated Leftovers – Preschool Powol Packets – She Lives Free – Still Playing School – The Connection We Share – The Jenny Evolution – The Pleasantest Thing – This Reading Mama – Toddler Approved – True Aim Education – 3 Dinosaurs
---
Looking for more books that your kids will love?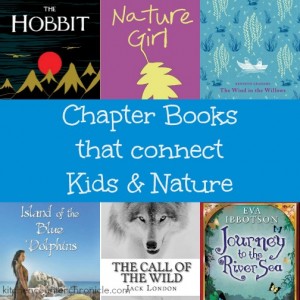 Books that will connect kids with nature
---
Discover all of the fabulous crafts, activities and recipes we are sharing on Pinterest and Facebook.
---