We have never tried blow painting. How is it that we have never, ever tried blow painting? Well, we have rectified the situation and we had so much fun…seriously. We've tried all kinds of fun art projects, it was time to grab our paint, and our straws and created a super fun spring-inspired Easter table runner.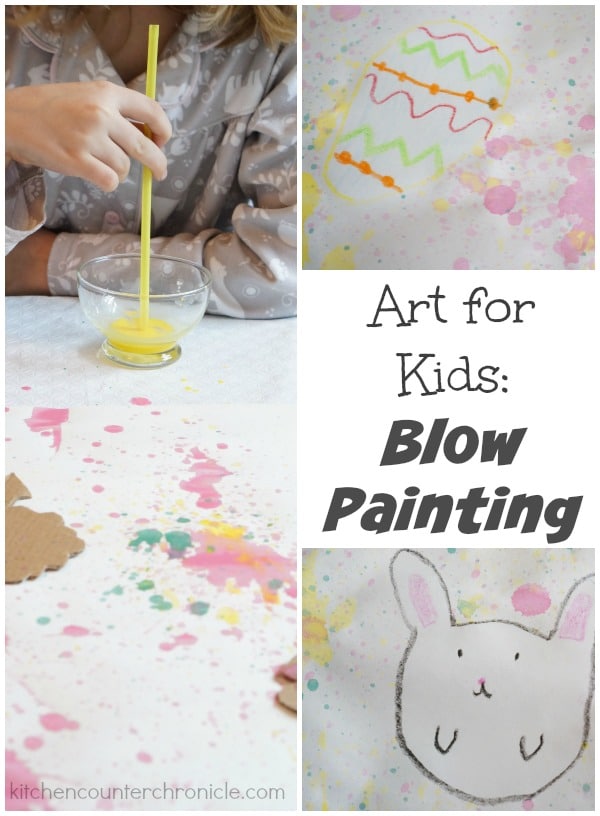 Fun Blow Painting Art Project for Kids
You will need
red, blue, yellow and white acrylic paints
straws
cardboard
painters' tape
scissors
roll of paper (IKEA's )
plastic table cloth
crayons
My daughter started drawing spring and Easter themed images on a piece of thin cardboard; Easter bunny, egg, flowers, hearts, etc. She then cut the images out.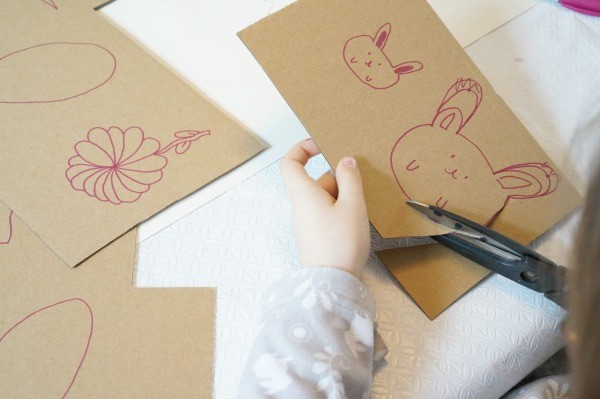 We then tapes pieces of painters' tape on the items she cut out. We taped the shapes on to our piece of paper. I had cut the paper the length of our dining room table. The shapes were randomly placed on the paper.
Next, we mixed our paints. We custom mixed our paint and added about a tablespoon of water to our paints…it works best if the paint is thin. Once our paints were mixed and thinned it was time to get painting. *Wait a minute* Don't forget to put a plastic table cloth under the paper – blow painting can be pretty messy.
Dip the straw into the watery paint and use your tongue to seal the straw. *Don't drink or suck the paint up the straw* It is better to work with the small amount of paint that simply dipping the straw into the paint soaks up. Once your tongue seals the straw, move to the paper and BLOW!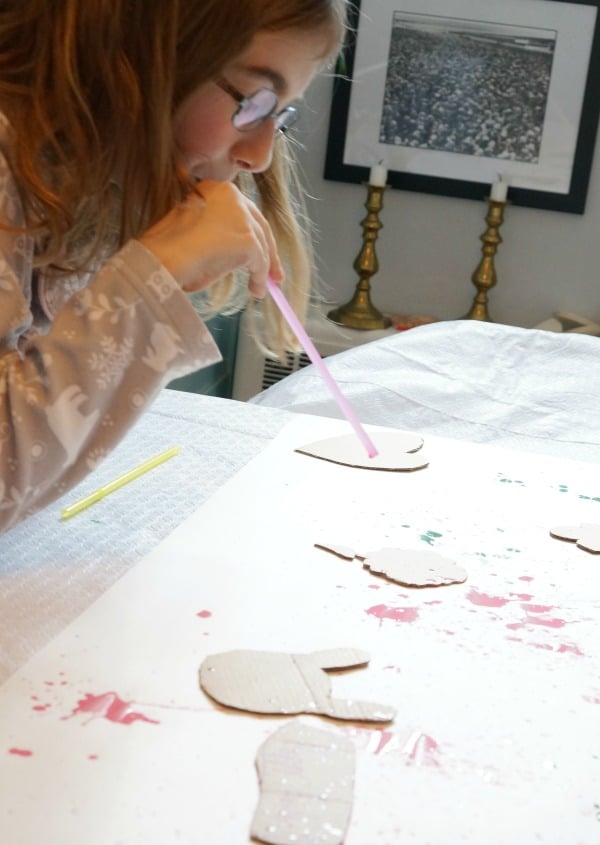 The paint will shoot out of the straw and the giggling will begin. We blew pink, green and yellow paint splotches all over the paper. My daughter kept laughing and laughing…what a ridiculously messy and fun way to paint.
When there was just the right amount of paint on our paper, we stopped and carefully peeled off our shapes to reveal our blank spaces.
The final step is colouring in the blank spaces…my daughter spent some time adding details to her Easter bunnies and Easter eggs.
You don't have to add the shapes and colouring, but we thought it added something extra special to our festive table runner.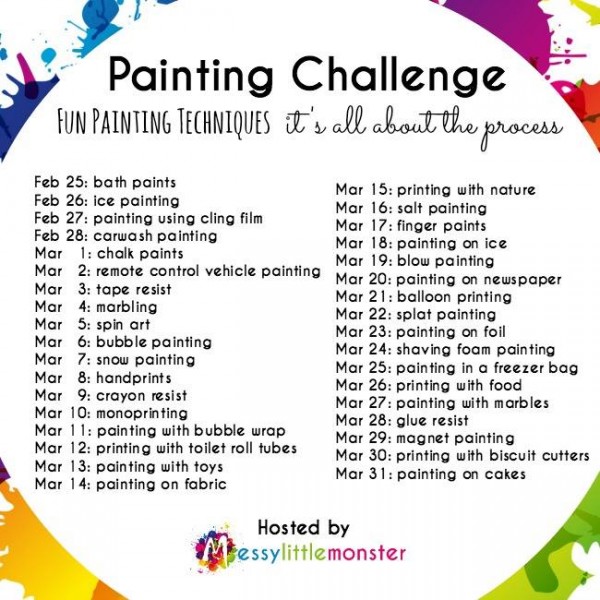 Head over to Messy Little Monsters and discover all the amazing Painting Challenge art projects being shared for kids of all ages.
Be sure to subscribe to Kitchen Counter Chronicles to have our delicious recipes, fun crafts & activities delivered directly to your inbox.
Looking for more engaging and creative springtime art activities, crafts and recipe for kids? Follow our Spring Crafts, Activities & Recipes board on Pinterest.
Follow Jen at KitchenCounterChronicle's board Spring Crafts, Activities & Recipes on Pinterest.