What does a GUINNESS WORLD RECORD™ title-smashing cookie have to do with making a positive change the world? How can a cookie help my children think globally? I am always encouraging my girls to think of others. We talk about how small things that we do can have a big impact on other people's lives – which is why our entire family is looking forward to attending the awesome Robin Hood We Bake for Change event taking place this Family Day weekend at the Evergreen Brick Works.
There was a lot of excitement in our house when I told my girls that the folks from Robin Hood and WE Day are inviting visitors to join them at the Evergreen Brick Works to help them build (potentially) the world's largest cookie mosaic in support of We Bake for Change, a WE Day initiative. The cookie mosaic will be comprised of over 20,000 individual shortbread cookies. Once assembled the giant cookie mosaic map of the world will be approximately 39 feet by 36 feet – which is over 1,400 square feet. That's a lot of shortbread! Kids can be part of the GUINNESS WORLD RECORD™ history by helping put the cookie mosaic together with the Robin hood team. Of course, the cookies will be completely edible (and delicious) so once the event is done, the Robin Hood team members will be giving away delicious shortbread cookies for families to take home and enjoy.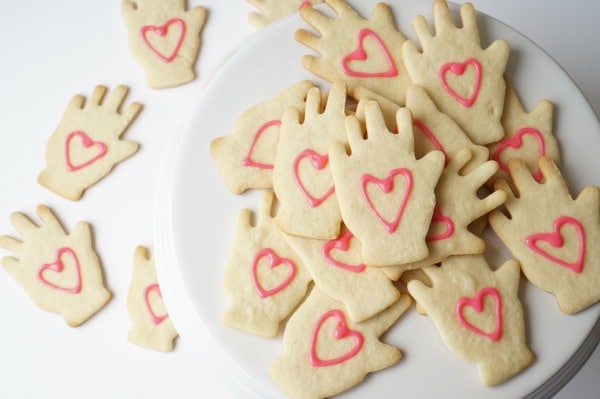 So, what is the global message behind this event? The Robin Hood We Bake for Change Family Day event raising awareness for We Bake for Change. Families, schools and community groups can register to host bake sales, with they money raise going to support Free the Children's global initiatives. In the 2014-2015 school years over 2,200 schools hosted bake sales and raised over $330,ooo. Hosting a bake sale isn't only about cookies and cupcakes, it is about youth learning new skills; organization and leadership. It is also a chance for youth to gain an understanding of the challenges facing children around the world. Children who participate in these local bake sales might grow into leaders of the future. If you are interested in hosting a We Bake for Change bake sale head to the Free the Children website to learn more and discover online resources that will help you host an epic event. In addition to the cookie mosaic fun, on the day of the event, Robin Hood and Free the Children will be hosting the We Bake for Change ME to WE Trip Giveaway. Two lucky winners will win a once-in-a-lifetime opportunity to join a Free the Children mission to India for seven (7) days – the trip is valued at approx. $17,000 CAD.
All this talk about baking inspired us to bake a batch of helping hand sugar cookies. We used a simple hand-shaped cookie cutter and the basic sugar cookie recipe from the Robin Hood website. My daughters will be sharing these cookies with their classmates and inviting their friends out to the Evergreen Brick Works to help build the world's largest cookie mosaic and learn more about the awesome work being done by Robin Hood and WE Day.
This post has been brought to you by Robin Hood, but the opinions and images are my own.
---