Looking for a fun way to engage kids in the garden? Create a storybook vegetable garden with kids. Captivate their imaginations and bring their favourite book to life right before their eyes. We love sharing creative family garden ideas and this storybook garden is a total favourite. The garden is a fantastic place for children to experience science firsthand. It's time to get those little hands dirty and try eating some new vegetables too.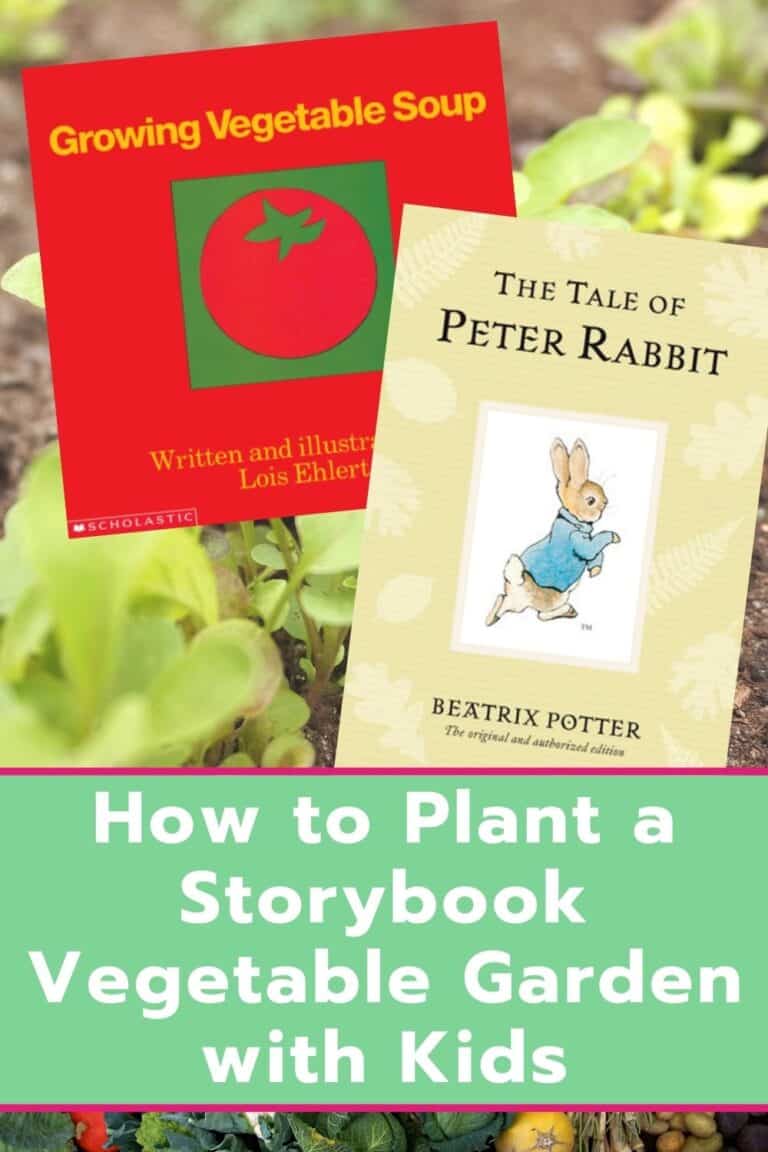 Disclosure: There are Amazon Affiliate links in this article which means, at no additional cost to you, we could receive compensation for our recommendations. You can read our full disclosure policy on our Disclosure Page for more details.

Plant a Storybook Garden with Kids
The first step in planting a storybook vegetable garden is finding the perfect storybook. There are so many books that incorporate gardens, however, we have a couple of favourites. The first is Lois Ehlert's classic Growing Vegetable Soup.
This book is perfect for early readers. Ehlert takes children through the steps of planting, tending, harvesting and making a big batch of vegetable soup. The perfect jumping-off point for little vegetable gardeners.
Our second favourite vegetable garden book is the timeless Beatrix Potter The Tale of Peter Rabbit. What vegetables were so irresistible that Peter Rabbit was willing to go against his mother's wishes, lose his sweet blue jacket and risk running into Farmer McGregor? This delightful story has been taking children into the vegetable patch for decades…a great place to start children exploring the garden.
Now that we have the books it is time to make a plan. Grab a notebook and a pencil. Read the books with your child and jot down the plants you see growing in the gardens. Make a list of vegetables to grow in your storybook garden.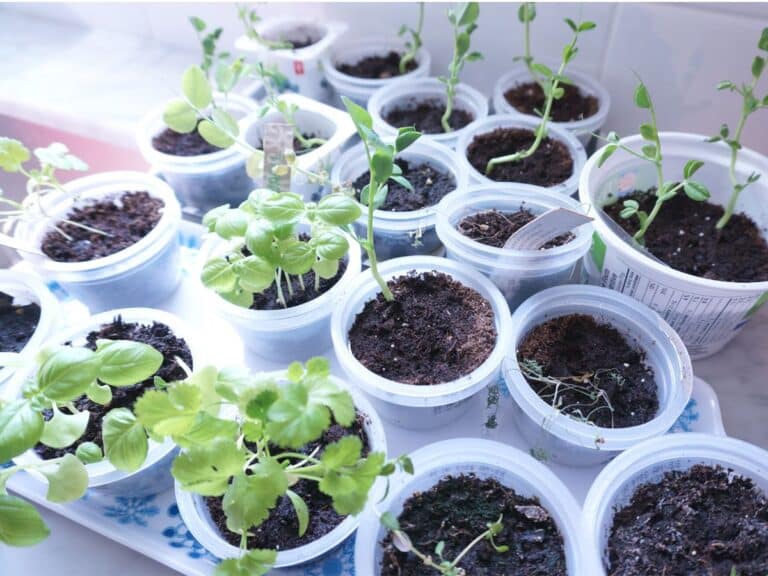 Now that you have your shopping list it is time to head to the garden centre. A trip to the garden centre can be an adventure for children. There are so many awesome things to see and smell and touch. Take your time, bring a snack and some water…garden centres can be hot. Explore the plants they have and decide if you would like to grow the vegetables from seed or simply pick up some young seedlings. It is pretty easy to start seed right on your window sill. Children are always amazed to watch tiny seeds grow into plants…I find it pretty awesome too. However, if you want to get your vegetable garden up and running quickly, grab potted plant versions of everything on your list.
Once you have the plants it's time to plant them and watch them grow. For a vegetable garden to grow successfully it will need as much sun as possible. Find the sunniest spot in your yard, on your balcony or on your patio. I've created free printable storybook garden plans. Click on the link to print off a garden plan for a Peter Rabbit's Vegetable Patch and Grow Vegetable Soup Garden Plan. Use these plans to help you decide where to position everything in your garden. Try and think about how tall plants will grow, how much room will they need and how to make sure the sun reaches all the plants all growing season long.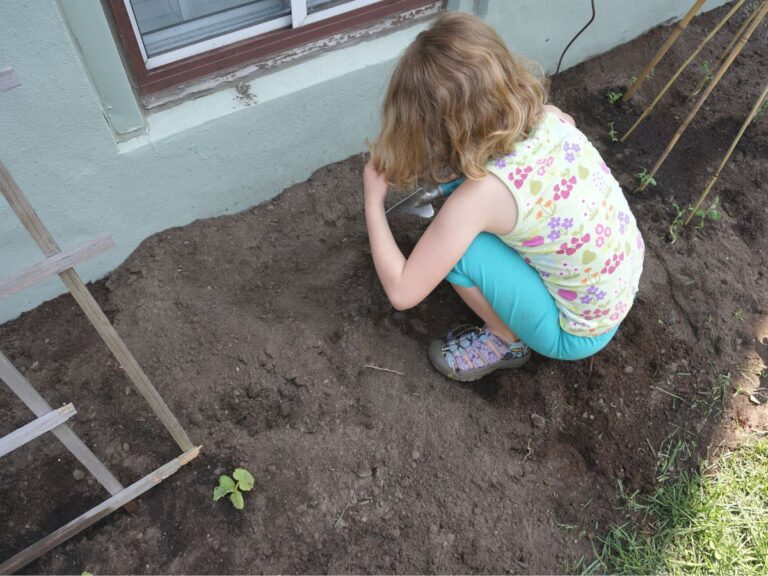 Once everything is planned and planted it is time to care for the plants. Make things easier for little kids by providing them with their very own watering cans. Kids can get creative and turn plain rocks into vegetable plant markers.
Provide your child with a simple journal and they can track the plant's growth in their very own gardening journal. Don't forget to spend plenty of time reading in the garden…discover more gardening-themed children's books.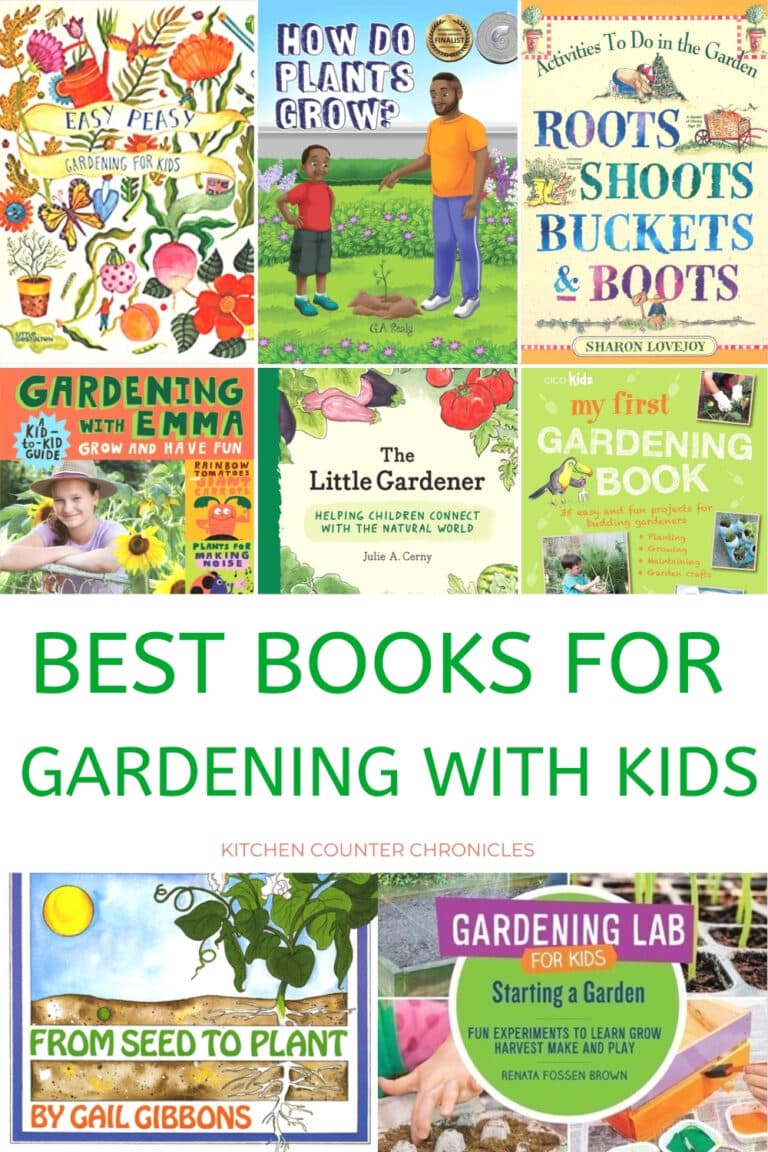 Before you know it the time will come to harvest all your storybook vegetables. Make a big pot of vegetable soup or pretend to be Peter Rabbit feasting on Farmer McGregor's crops. Growing a storybook garden is a simple and creative way for children to learn about gardening and where our food comes from.
---
Looking for more creative gardening ideas?
Check out our epic family garden guide
---
Make sure you are following along…
SUBSCRIBE TO KITCHEN COUNTER CHRONICLES TO HAVE OUR DELICIOUS RECIPES, FUN CRAFTS & ACTIVITIES DELIVERED DIRECTLY TO YOUR INBOX.
FOLLOW KITCHEN COUNTER CHRONICLES ON