Spring has arrived in Toronto…which means wild fluctuations in temperatures. Last weekend we were lapping up the ice cream, running around in shorts and tshirts. Yesterday we were wrapped in blankets, hats, mittens, scarves and anything else we could get our hands on…watching my daughter play soccer. Wind chills can still happen in spring…wind chills. So, naturally we are summer vacation dreaming.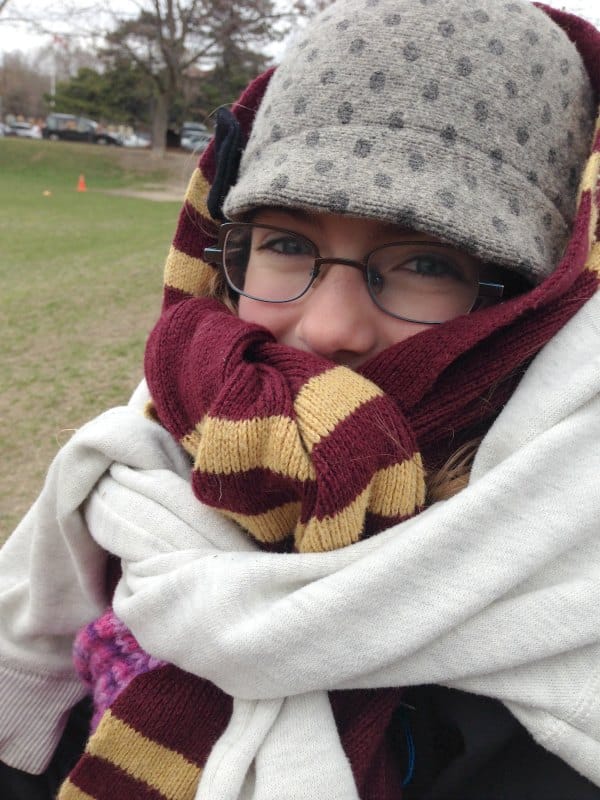 My husband and I had been discussing where we should go this summer for our vacation and I suggested we head to the east coast of Canada. For those of you who aren't familiar with Canada, we live in the central part of Canada, in Toronto. We live about 16 hours from the east coast…the Atlantic Ocean. The eastern portion of Canada is referred to as the Atlantic or Maritime Provinces – New Brunswick, Nova Scotia, Prince Edward Island and New Foundland.
The east coast has been calling my name for years…I knew I wanted to take my daughters there this summer. I've never been to eastern Canada, but I have visions of quaint seaside towns, winding roads, lapping ocean wave, majestic parklands and so much more. We are planning on heading to Quebec, New Brunswick, Nova Scotia and Prince Edward Island. So, where to start? Mapping out our outdoor play opportunities, of course!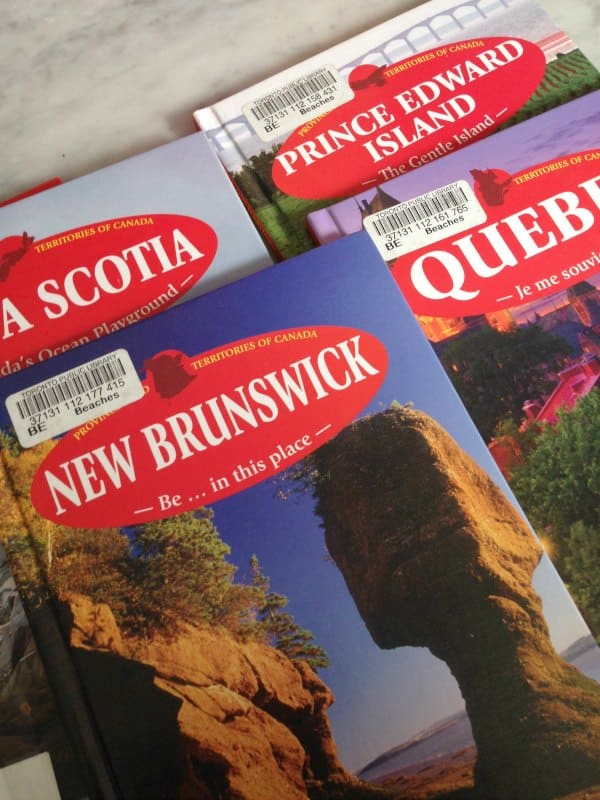 Our first stop was our local library. We brought home a great series of books about the Maritime Provinces and my girls got busy learning about where we are going. In the meantime, I started to figure out what parks we could visit along the way. There are a number of National Parks and Provincial Parks that we want to visit (more on that in future posts). Thank goodness for computers. We have been able to check out what events and activities will be taking place in the days that we will be visiting the parks…helping to make planning a whole lot easier. Looks like our summer vacation dreaming is becoming a reality. I will be sharing our summer vacation road trip adventure here on the blog and also on Instagram, Twitter and Facebook. Keep a look out for the hashtag #KCCgoesEast – that's us!
***************************************
Looking back at the last Outdoor Play Party, I was totally captivated by Pocket Mouse Publishing's How Nature is Like a Library post. We love libraries and we love outdoor play – what a beautiful piece.
Now it's time for this week's Outdoor Play Party. We would appreciate it if you included a link back to this post (either in your post or sidebar) to help us spread the word about the importance (and fun!) of outdoor play! In return, we'll gladly further share your post on Pinterestfollow. Please feel free to grab the Outdoor Play Party button from my sidebar and/or include a text link back. Please note, that by contributing you are giving permission for an image and link to your post to be republished if featured. Share your ideas for outdoor play activities with us every other week.