I love reading a good book. I especially love taking a great book outside and reading. The light is perfect. The sounds of nature play softly in the background. What I have discovered over the years is that kids love reading books outside too. In fact, bringing a book along when we are playing at the park or going for a hike adds a little extra magic to the trip. Funnily enough, when I pull out a picture book at the park, and start reading to my children inevitably other children gather around. It is like a magnet. Today I've gathered together a list of my favourite fall children's books that inspire outdoor play.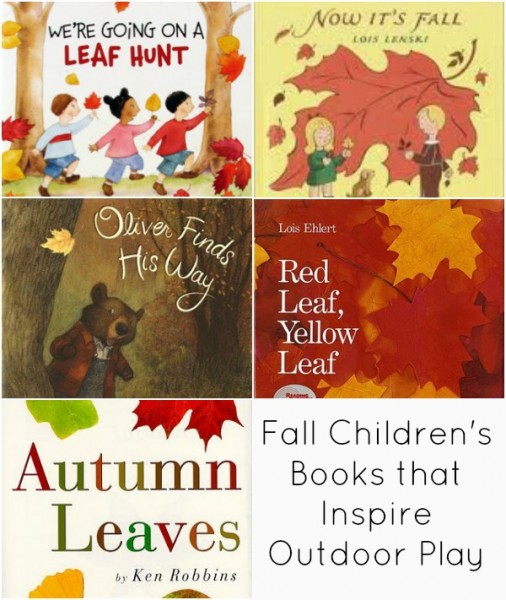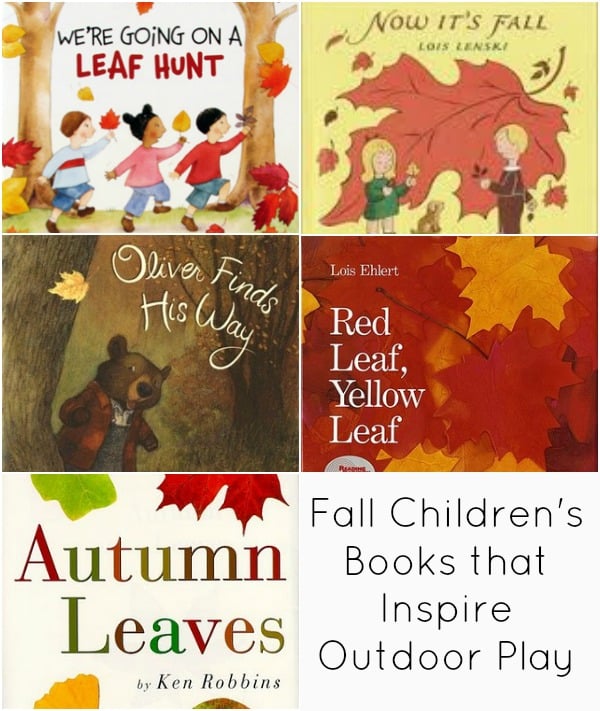 Red Leaf, Yellow Leaf by Lois Ehlert inspired children to be creative with found objects…especially fallen leaves.
We're Going on a Leaf Hunt by Steve Metzger will get the kids exploring.
A lovely fall classic Now It's Fall by Lois Lenski.
Phyllis Root book Oliver Finds His Way  – will Oliver find his way out of the woods?
Learn about different leaves in the forest with Ken Robbins' Autumn Leaves.
Now it's time for the Outdoor Play Party. I cannot wait to see how everyone has been playing outdoors all around the world. Is it fall or spring where you live? Here are a few activities that I loved from the last party…

What a great idea from KidSpot, a sandpit volcao.
Le Baby Bakery finds fun ways to use all those things you collect on a nature hike.
In honour of Halloween..check out Green Owl Art's simple bird wings…perfect for outdoor dress up play.
If you were featured this week, go ahead and grab our "Featured at the Outdoor Play Party" button for your site. Feel free to grab our button and place it in your site's side bar, or add a link back to our party. We will happily share your post on Facebook, Twitter and the Outdoor Play Party Pinterest page. By contributing your post to this linky party you are giving permission for an image and link to your post to be republished if you are featured.