I love reading a good book. I especially love taking a great book outside and reading. The light is perfect. The sounds of nature play softly in the background. What I have discovered over the years is that kids love reading books outside too.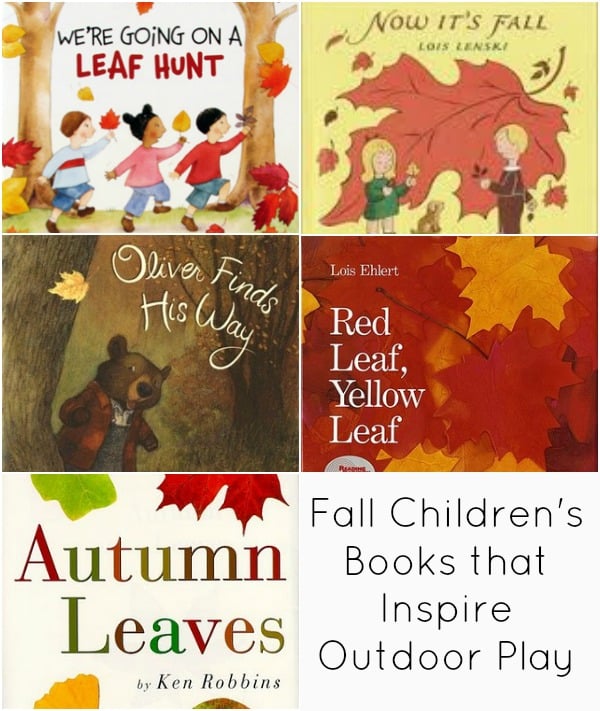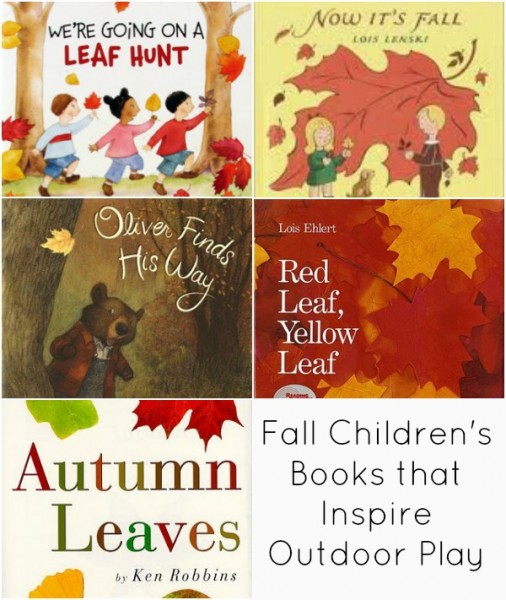 Disclosure: There are Amazon Affiliate links in this article which means, at no additional cost to you, we could receive compensation for our recommendations. You can read our full disclosure policy on our Disclosure Page for more details.
In fact, bringing a book along when we are playing at the park or going for a hike adds a little extra magic to the trip. Funnily enough, when I pull out a picture book at the park and start reading to my children inevitably other children gather around. It is like a magnet. Today I've gathered together a list of my favourite fall children's books that inspire outdoor play. This collection of books are perfect books to read on a fall day and then head outside and go on an outdoor adventure.
Be sure to check out all of our amazing book recommendations on our EPIC Top Books for Kids page.
Children's Books that Inspire Outdoor Play
Red Leaf, Yellow Leaf by Lois Ehlert inspired children to be creative with found objects…especially fallen leaves.
We're Going on a Bear Hunt by Steve Metzger will get the kids excited about exploring…and perhaps prepared for an encounter with a bear.
A lovely fall classic Now It's Fall by Lois Lenski. This sweetly illustrated book brings to life the colourful fall changes.
<
p style="text-align: center;">Learn about different leaves in the forest with Ken Robbins' Autumn Leaves. Learn about the different leaves and then head outside to find them all.
The Rollaway Pumpkin by Junia How fun is it to go chasing after pumpkins?! A fun book that is sure to inspire an outdoor pumpkin game.
Fall Leaves by Loretta Holland is a lovely poetic telling of the transition from summer to winter. Beautifully illustrated and will make you want to go on a fall hike in the woods.
---
Related Posts
check out our recommendations for chapter books that connect kids to nature
Have fun creating and playing with Charlie Brown and his pals – a fall Great Pumpkin bowling game for kids
---
Make sure you are following along…
SUBSCRIBE TO KITCHEN COUNTER CHRONICLES TO HAVE OUR DELICIOUS RECIPES, FUN CRAFTS & ACTIVITIES DELIVERED DIRECTLY TO YOUR INBOX.
FOLLOW KITCHEN COUNTER CHRONICLES ON