Have you ever thought about what you might write in a letter to your younger self?
With the release of Netflix's new program The Crown, we've been introduced to a side of the royal family and Queen Elizabeth II in particular, that we really didn't know. It is so interesting watching this young monarch navigate her way through such a challenging set of circumstances. As a 90 year old woman, I wonder what Queen Elizabeth II would tell her younger self? Netflix has always been a welcome space for strong leading women, facing challenging circumstances – think Orange is the New Black, Jessica Jones and now the resurgence of the Gilmore Girls. To celebrate the arrival of Queen Elizabeth II, Netflix invited a few of their leading ladies to write letters to their younger selves.
Take a look at Queen Elizabeth's letter to her younger self…
Love this letter from Jessica Jones to her younger self…
Of course, this comical letter from Chelsea Handler to her younger self…
So, what would I say to my younger self?
In a strange way the idea of writing my younger self a letter feels sort of like the scene from Back to the Future. Remember when Doc refuses to look at the letter that Marty wrote to him about the future. Would I want my younger self to know what I now know? I'm not sure that I would. I opted to simply encourage my younger self…trying not to give too many secrets away. After all, life is for living – failures and all.
So, what would you say to your younger self? Would you be encouraging, funny or would you warn yourself of the difficulties ahead?
DISCLOSURE:  I AM PART OF THE NETFLIX STREAM TEAM AND HAVE BEEN COMPENSATED FOR THIS ARTICLE, HOWEVER THE OPINIONS ARE MY OWN.
---
 Related Posts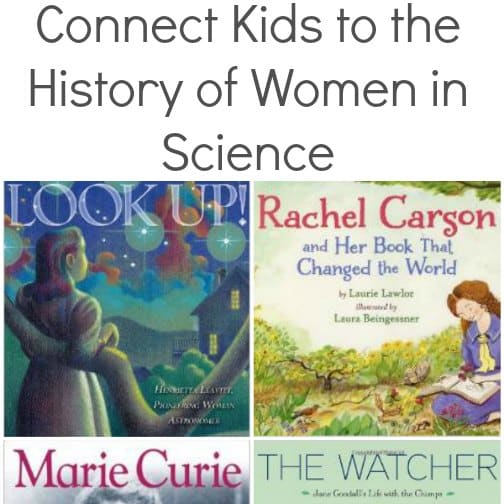 Learn about women and science with these amazing books
---
BE SURE TO SUBSCRIBE TO KITCHEN COUNTER CHRONICLES TO HAVE OUR DELICIOUS RECIPES, FUN CRAFTS & ACTIVITIES DELIVERED DIRECTLY TO YOUR INBOX.
YOU MAY ALSO LIKE TO FOLLOW ALONG ON FACEBOOK AND TWITTER
---