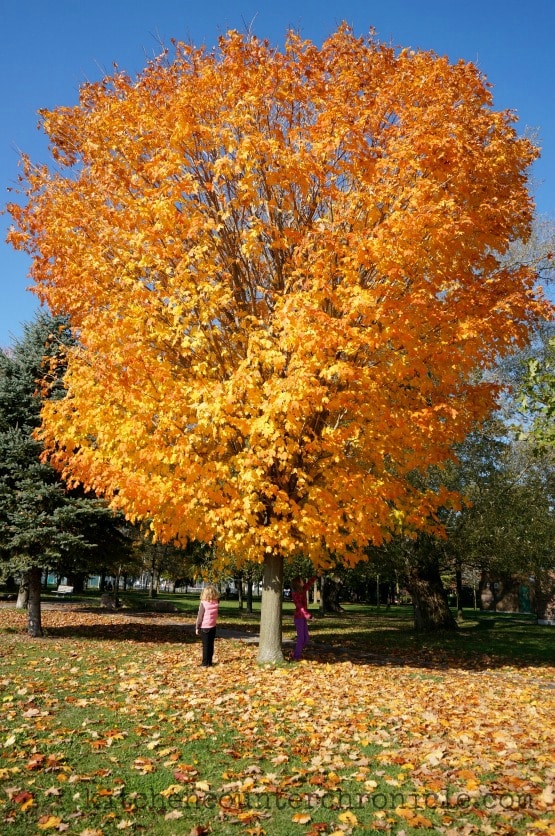 Time seems to be flying by. Here we are starting another busy week. I had a list of chores that I wanted to get accomplished over this past weekend and I think we got half the list done. Which I suppose is pretty good…and yet, not so good. We did manage to make our way down to see the runners participating in the Toronto Waterfront Marathon. We even made it down in time to see the leaders, both men and women. There is something absolutely beautiful about how skilled marathon runners move. It is as if their feet hardly even hit the ground…they float.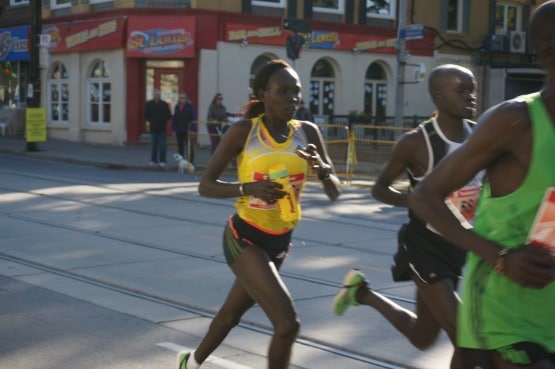 We also did a little clothing shopping this weekend…for me! That rarely happens. Let's face it, we are always busy shopping for the kids; shoes, coats, pants, socks. I'm the one is often overlooked. However, it was very important that I go out and purchase a new sweater this weekend. After all I'm going to be hangin' with Martha Stewart at the Delicious Food Show next Friday. * By hangin' I mean I will be attending a media conference, where Martha will be speaking. Maybe if she likes my sweater we can really hang out together. I'll be sure to report back next week…post-Martha meeting.
Over the next couple of days I'll be sharing some fabulous fall recipes. I am so excited to be the featured blogger for DrinkSilk.ca's October e-Newsletter (Silk Soy and Almond Beverage). I have three delicious recipes lined up and ready to share. I'm telling you…they are so good.
As for today, I will be busy (walking Arthur) doing laundry. Yep, the glorious life of a stay-at-home mom.
Happy Monday, Monday to you!