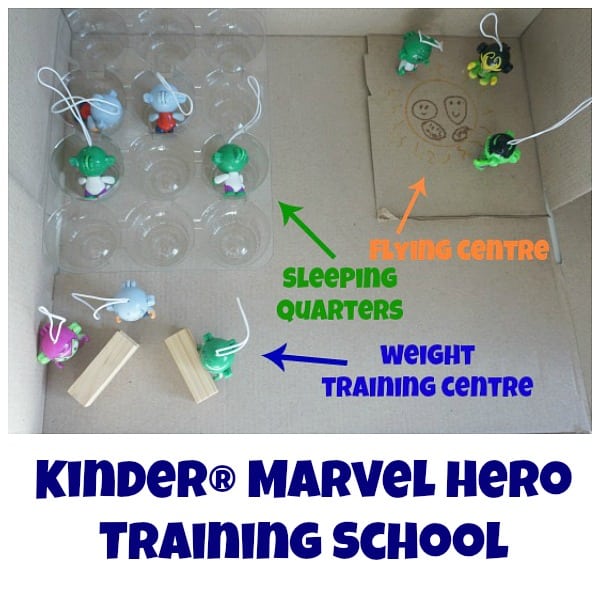 My girls are not the most comic book savvy kids. Even though I have my mom's collection of vintage comic books to peruse. In fact, we have not really ever explored the comic books at all. When I found out that I had been selected to be a Kinder®Mom, I was super excited to discover the Kinder® Marvel Hero eggs. These funny little eggs were the spark I needed to get my girls reading my mom's comic books. And, what do you think happens when a dollhouse obsessed little girl gets her hands on some Marvel Hero mini-figures? She builds the best Kinder® City – a.k.a. Marvel Hero Training School ever. Where else do superheroes learn how to fly?
Marvel Hero Training School
First, my daughter grabbed an empty boot box and her markers. Then she got busy making a few adjustments and creating the two storey training school.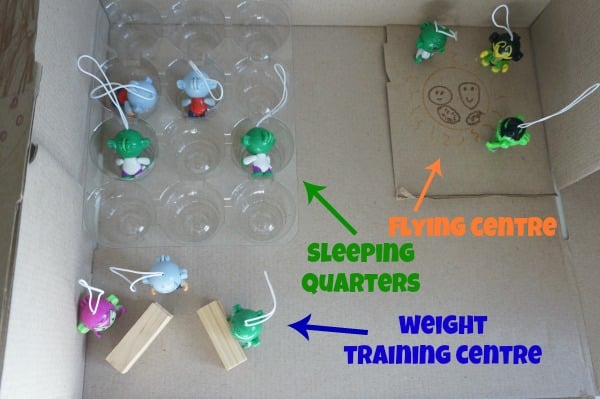 The upper level is sort of like a "green" roof. It is a lovely outdoor space for the Marvel heros to get some time in playing outdoors. The Incredible Hulk and the Green Lantern seem to be having a great time.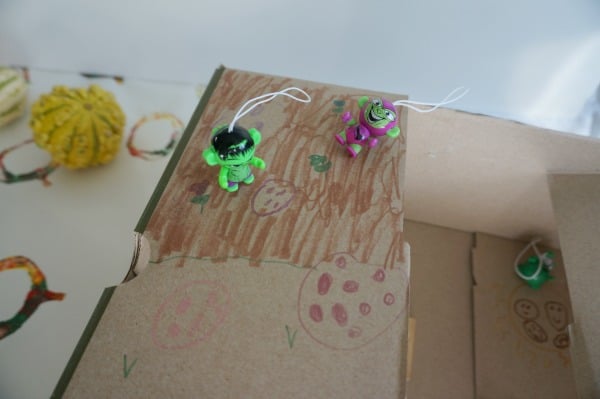 Inside the training school the space is divided into three main areas. In the flight training corner superheroes learn how to fly.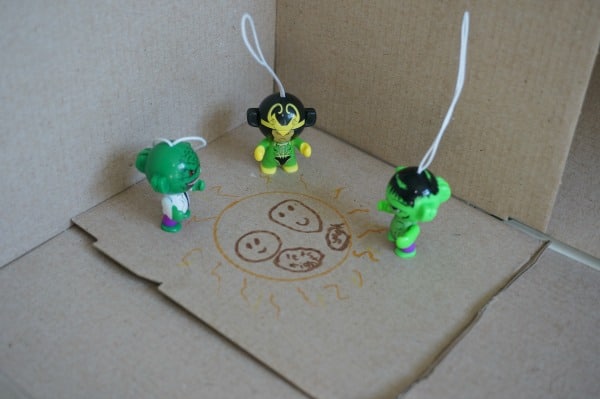 The weight training corner… the heroes are very busy lifting wooden blocks. I think Thor can handle those blocks, what do you think? (Head over to the Kinder® Facebook page to check out all the Marvel Hero toys in the collection.)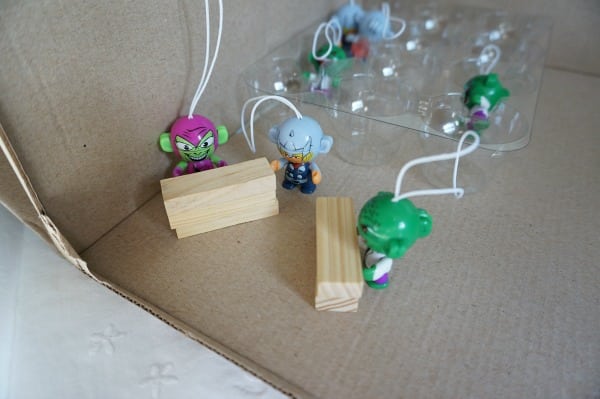 Finally, after a hard day of training the heroes can catch a few winks in the sleeping quarters. Lights out!
I always love seeing my daughters creative mind come to life. I also love opening my kids' eyes to new books. We've even taken out a few comic books from the library. I think we've started a whole new area of interest. Awesome.
Disclosure: I'm part of the KINDER® Mom program and I receive special perks as part of my affiliation with this group.  The opinions on this blog are my own