I started a new job this week. In addition to my working right here, on Kitchen Counter Chronicles, I am managing the site Toronto Mom Now. I am super excited about this new job. However, what it means is that I am going to have to find creative ways to sneak some outdoor time in my day. Sometimes we forget that it isn't only kids who benefit from time spent outside. Adults need fresh air too.
The great thing about working an online job is that I am able to pick my kids up from school at the end of the day…the hard thing is that I am always at work. Stepping away from the computer screen and into the natural light is great for productivity and creativity. Sitting in one position for too long can lead to back pain, leg pain, dry eyes and problems with vision. So, one week into the new job and I know that I need to start planning for more outdoor time. Here are a few ways I'm going to get more fresh air.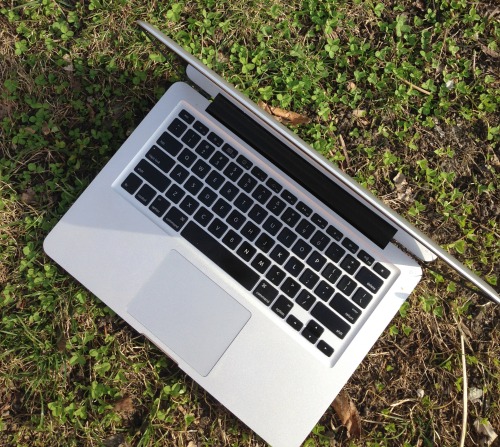 Take Breaks Outside – Whether you work in an office in the heart of the city or at home, take your breaks outside. Grab your bottle of water (or cup of coffee) and go sit in the sunshine. Better yet, bring along a coworker and eat your lunch outside.
Walk off the Mental Block – You know when you are trying to solve a problem and your brain gets stuck…the problem seems to just roll around and around in your head. Go for a walk. A 15 minute walk can give you the space to solve your problems.
Move the Office Outside – Okay, maybe I won't be setting up a desk in the backyard…but I can bring my laptop outside. Today's work world is extremely portable. Cell phones and laptops mean that meetings can be held outside with ease.
I am really amazed as parents how little we think of our own health. Taking time to play outdoors is important for children…just don't forget how adults can benefit from being outside too. You'll be more productive, more relaxed and a more refreshed parent.
Now, it's time for the Outdoor Play Party! Here are a couple of posts I loved from the last Outdoor Play Party.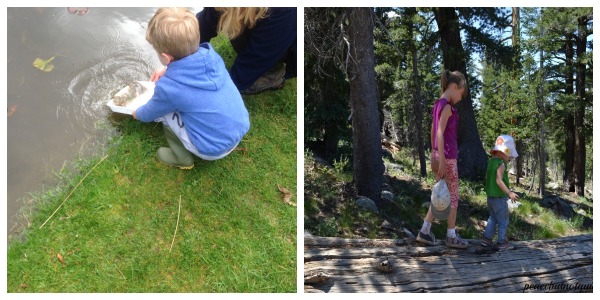 We learned about pond dipping with Mummy Mishaps.
Peace…but Not Quiet shared tips for what to bring on a hike with kids.
If you were featured this week, go ahead and grab our "Featured at the Outdoor Play Party" button for your site. Feel free to grab our button and place it in your site's side bar, or add a link back to our party. We will happily share your post on Facebook, Twitter and the Outdoor Play Party Pinterest page. By contributing your post to this linky party you are giving permission for an image and link to your post to be republished if you are featured.